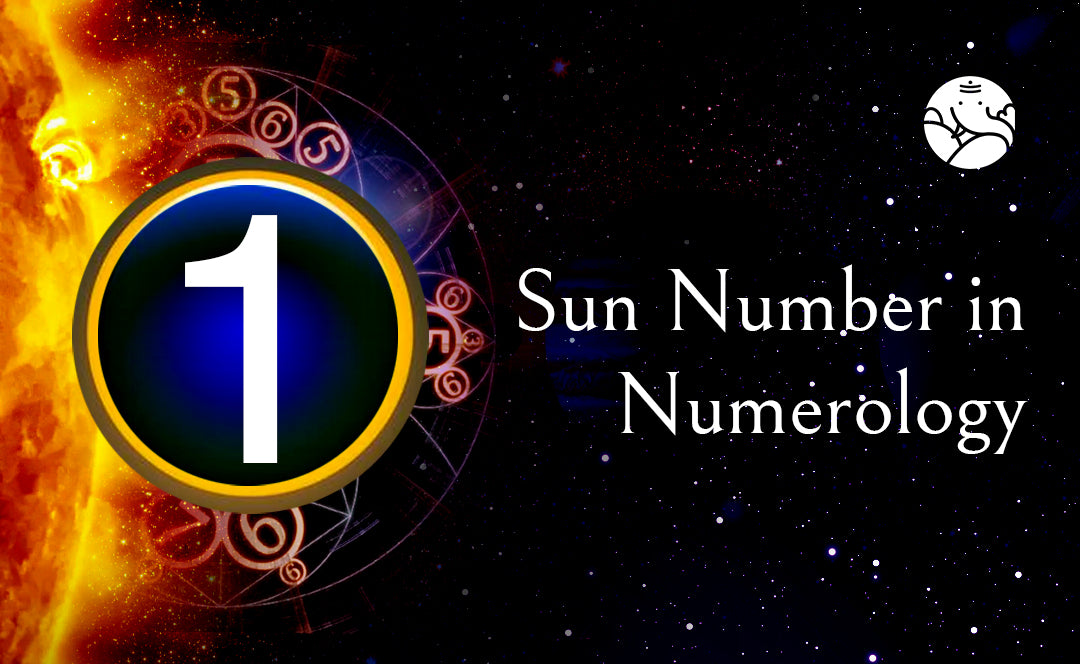 Sun Number in Numerology
Number one has been considered as the number of Lord Surya. Due to the effect of this number, the feeling of leadership increases in the person. People with number 1 are very courageous, brave, mighty, and enterprising. Due to the authority of the sun on this number, the person is very bright and also stubborn and firm in his tune.
Effect of Sun on Number 1
For those who are born on the 1st, 10th, 19th, or 28th of any month, their number is 1. Number 1 is ruled by the Sun. Just as the Sun is the leading, resplendent, planetary ruler and planetary ruler among the planets, in the same way the people of Radix 1 are the leaders in the household, business establishment, job, social and religious fields. Highly ambitious, attractive and handsome, skilled in self-work, clever in work, thought-oriented, skilled in taking quick and correct decisions, constantly active, hard-working, fulfilling their ideals, rich in talk, adamant on self-determination, and principled.
Number 1 is the number of the Sun. It is considered very powerful. The beginning of anything starts with 1 number only, it has more or less influence on anything. The qualities of light, leadership, politics, and administration are found inside Number 1, it is also a storehouse of light in itself. The person whose date of birth is 01 / 10 / 19 / 28, then his Number is 1. Even if the sum of the date/month and year of birth is one, then the number of one has a lot of impact on that person. Due to the influence of Number 1, the influence of the Sun comes on a person somewhere, due to which that person definitely gets respect and fame in life.
People with Number 1 have a lot of leadership qualities. They are experts in doing any work. People of Mulank 1 earn fame/victory/respect/fame very quickly. Such people get success very quickly in politics and administration. People with Number 1 are full of energy, they do not feel tired very quickly.
Personalities of Number 1
People with Radix 1 have a cheerful and easy-going nature. Such people have the full ability to do what they think. Because Sun God has special blessings on them. Along with this, these people are going to make a different identity in society. These people get very competitive at times.
According to Numerology, people born on 1: 1, 10, 19, and 28 are active, impatient, alert, intelligent, proud, and very dangerous when angry. Due to anger, they also have to bear losses many times.
Remedies Of Number 1
All the people of Number 1 wake up early in the morning and offer water to Lord Surya Narayan. Wash the copper ring with Gangajal and wear it on your ring finger on Sunday morning of Shukla Paksha. Radix 1 people should use blue black and dark colors at least. Use the least thing made of iron and always keep the east direction of your house clean. Make sure to install Surya Yantra in the east direction and eat jaggery every day after eating food.
Recite Aditya Hriday Stotra on Sunday. Feed jaggery and wheat to red-faced monkeys on Sundays. Worship Lord Vishnu.
Chant Om Namo Bhagwate Vasudevaya mantra 108 times daily.
Conclusion
All the people with Number 1 sometimes misuse their power due to which they have to face a lot of problems. Lack of father's happiness is seen in people with Radix 1, so they have to struggle in the beginning. People of Radix 1 are more troubled by headaches/ migraine/ bone and eye problems. Number 1 people love both power and authority. If you want to know more about Radix 1 ruled by Sun then talk to astrology.