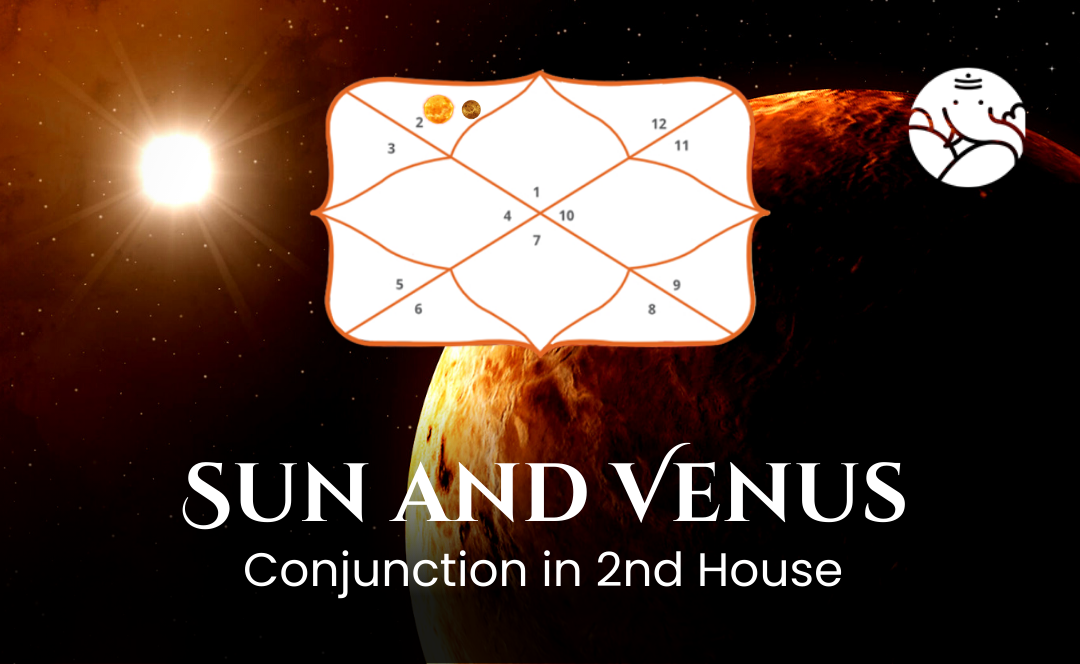 Sun And Venus Conjunction In 2nd House
Sun, also known as "Surya" in Vedic astrology. In astrology, Sun is considered the king of all the planets reason being it is the soul of an individual and molds the personality of an individual. Sun as the most powerful planet also tells us what is the drive of a person or what will be his reputation in society. Sun is such an influential planet that whatever planet is in combination with it, shows characteristics just like the Sun.
The planet Venus is also known as the planet of beauty and elegance. It can also define creativity and elegance in his art. Venus is known to bring harmony and peace to a native's life.  Venus also represents affection, love, money, art, and compassion. Venus predicts an individual's attachment to others and also governs the ability to attract and be attracted by someone. Venus generally revolves around a person's love life and influences to make it better. If Venus is placed on the positive side for an individual, they would have love, luxury, and comfort but if placed on the negative side or sitting with any malefic it can also induce hatred, jealousy, and enmity. 
The second house is about the material which we possess. An individual gathers a lot of materials in life but it is not specific to just physical material possession but also emotions and thoughts which are present inside an individual's body. The second house guides us to judiciously use of resources we have. It shows us how we will use our resources sustainably so that in the future we don't lack resources.
Effect Of Sun And Venus Conjunction In 2nd House
The second signifies wealth, personality, and family. The individual may have a desire for an extravagant life. This conjunction is neither good nor bad. If Venus is present then the individual will be equipped with a charismatic personality and beauty. The Sun and Venus conjunction aids in the spiritual development of an individual. The individual will be having a good nature too. You can get an astrology phone consultation for more information.
Positive Effects Of Sun And Venus Conjunction In 2nd House
The native will be blessed with an attractive aura and handsomeness. The individual will have a mild tone of talking and is respected in society.




The individual has good leadership qualities and can also do good in administrative work.




The individual may belong to a wealthy family. The individual leads a luxurious life. The individual has the comfort of servants and vehicles. 




The individual may have an upper hand in poetry and can write beautiful content.
Negative Effects Of Sun And Venus Conjunction In 2nd House
The individual may not have a filter over his words and may speak bluntly out there. This may temper certain relations.




The individual's way of speaking may show his ego and there is a probability of him and his wife having ego problems. 




The individual may have spats going on with his family and they may not be in good relations with their family. 




The individual may develop stress due to workload.




The individual may have medical issues with the eyes.
Conclusion
The individual is blessed with good looks and a voice with pride visible but the individual should not become egoistic about it. The individual should try to maintain good relations with everyone in society. the individual will be granted a lot of resources but the judicious use of the resources should be kept in mind. Individual is born with nice talent therefore they should be able to use it to gain success.
The best part for a native with this conjunction is that they have a continuous flow of money but not constant. This kind of native loves to organize parties at home and is home friendly. They should choose a profession that is related to home decoration.