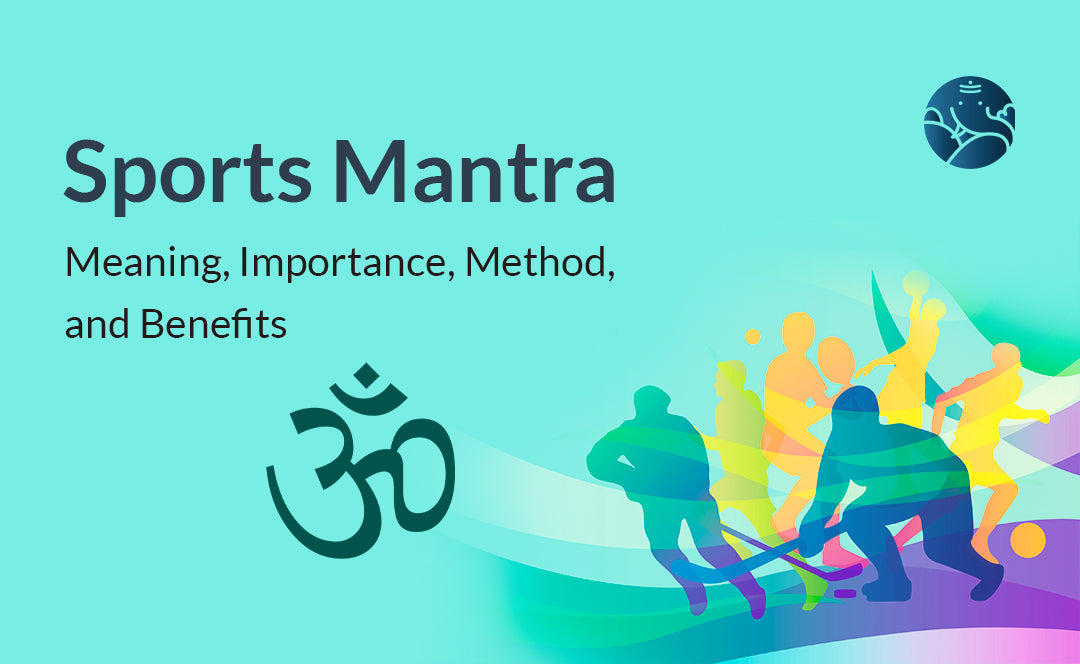 Sports Mantra: Meaning, Importance, Method, and Benefits
Every person in life wants to climb the stairs of success by fulfilling their dreams. In this race, some people go ahead after achieving success in the field of sports, while some have to face failure. Most of the people who have tasted failure blame others for their failure, but in reality, some mistakes made by them are responsible for their failure. With the strength of hard work and strong intention, any person can easily achieve the goal of his life. But many times problems surround a person in the way of achieving the goal in such a way that success in the field of sports seems far away. In such a situation, these mantras for success in the field of sports can help you climb the ladder of success.
Sports Mantra addresses the key mental aspects of sports that help in enhancing performance. It's a practical mantra with concepts, ideas, mind exercises, anecdotes from famous players, and interviews. Included are important chapters such as emotions and emotional intelligence, the secret behind success, the power of the subconscious mind, and focus on the game - all vital to performance and success. In this mantra, the mental aspects have a bigger role than the physical aspects. The argument is that the mind or brain controls all bodily activities and actions. It is aimed at athletes who participate in both amateur and professional competitions. It is an antidote to the stress faced by athletes on a daily basis in the competitive arena. It is important for the sports fraternity to understand the issues that plague athletes on and off the field and learn how to support them.
Sports Field Mantra to Get Success
If you are interested in any field of sports and play with full attention in that field, then you can definitely get success, but due to some problems and obstacles, your hard work becomes useless, due to which you feel that now you are in this game. Will not be able to collect his step. But now you can face all those problems and come closer to success with the help of this mantra which needs to be recited at least 108 times.
महाबला ॐ महाबलायै नमः
Mahabala Om Mahabalayi Namah
Conclusion
To get success in any work, before doing it, definitely have experience related to it. Lack of experience can also hinder a person's success. Often when we are participating in a new sport, it is necessary to practice more and more. Which can help you move forward. By talking to astrology, you can get correct information about the mantra to get success in sports.