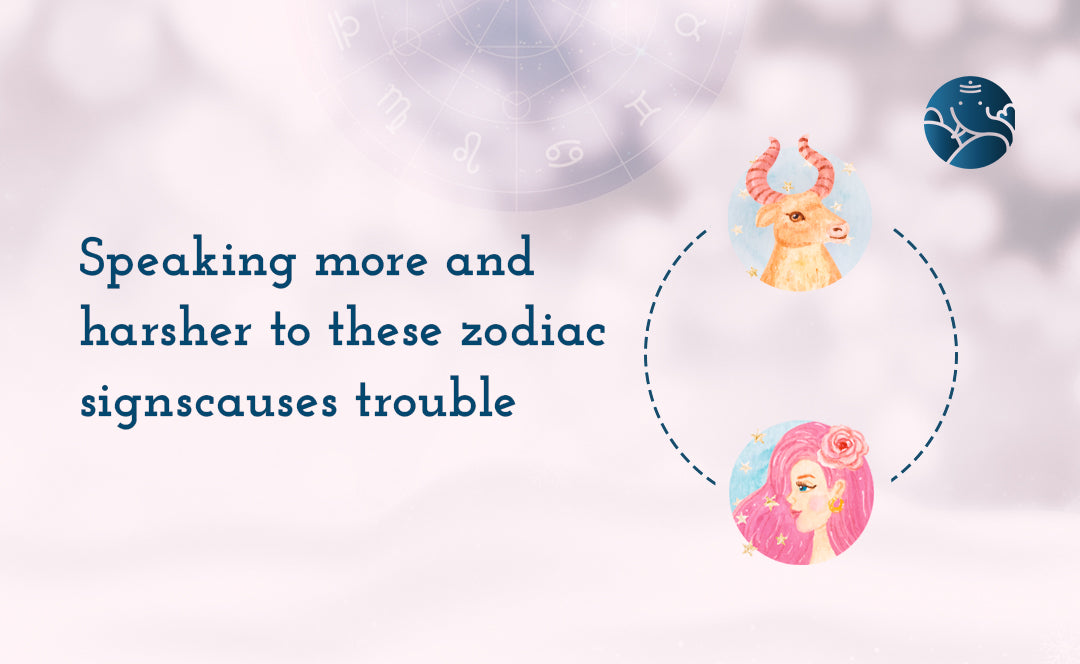 Speaking more and harsher to these zodiac signs causes trouble
According to Astrology, each of the 12 zodiac signs has its own merits and demerits. Each zodiac has a different ruling planet which affects the nature and life of the person. These zodiac signs are different from the rest due to their special characteristics. Good and sweet language adds to the personality of a person. This is the reason why one is advised to speak thoughtfully. People who speak more in astrology are advised to talk carefully. These people sometimes create many problems for themselves due to the habit of speaking too much. According to astrology, people who have a habit of speaking more sometimes take problems due to their bad habits. Let's know who speaks more about the people of these zodiac signs.
Taurus
The lord of Taurus is Venus. The full effect of Venus is visible in this zodiac. When Venus is weak in the horoscope of Taurus or is afflicted by malefic planets Rahu and Ketu, then the people of this zodiac are unable to control their tongue. When they come in anger or passion, sometimes even those things come out of their mouth that they should not speak. Because of this sometimes they also have to face pain and suffering. Their heart is soft and newborn. They do not understand the words of cunning people and they should beware of greedy and selfish people.
Virgo
The ruling planet of Virgo is Mercury and Mercury is believed to be related to mind and speech. On the other hand, Mercury is considered a benign planet. This is the reason why the people of the Virgo zodiac are very careful about their language and dialect. When these people are seen by cruel planets, then such people start speaking harsh words. Because of this other people distance themselves from them. These people share their hearts with everyone. Due to this people also misuse them. They should be careful while making friends with such people.
Conclusion
There are also some zodiac signs on which due to the sight of auspicious planets, they speak more and have to face trouble with the other person. Talking too much can cause trouble for everyone. One should speak thoughtfully. A person gets respect by speaking thoughtfully. It has been said that sweet language adds to the personality and life of any person. If you also want to know about yourself according to the zodiac, then you can know by talking to astrology. Astrology can provide the right guidance according to your zodiac sign and Kundli.