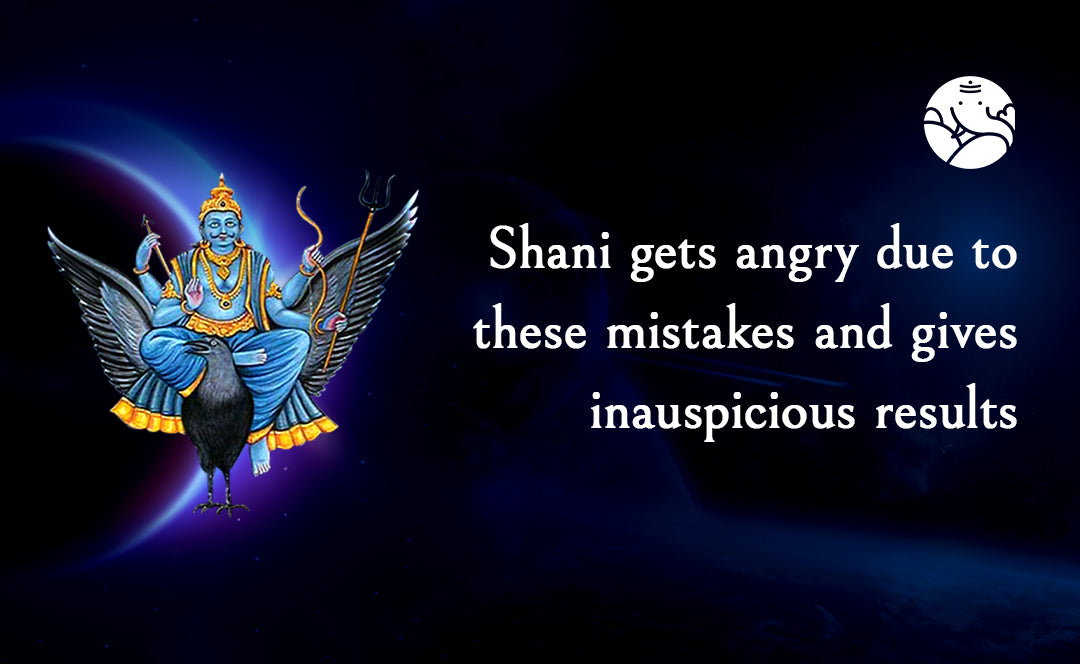 Shani Gets Angry Due To These Mistakes And Gives Inauspicious Results
It is said about the planet Saturn that if Saturn's grace remains in a person's life, then you get auspicious results. According to astrology, if Shani has made his vision crooked i.e. if Shani gets angry due to some reason, then you may have to go through many problems in life. That's why you should avoid such works from which Shani can give inauspicious results.
Disheveled Clothes
According to astrology, if you take off your clothes and throw them here and there in the house or bathroom, then it has a negative impact on your life. Due to this, Saturn, the judge of the planets, gets angry. Cluttered things in the house increase the inauspiciousness of Shani and the inauspicious effect of Shani puts you in many kinds of problems.
Talking Loudly
Apart from this, if you have a habit of shouting or talking in a loud voice, then this habit of yours can also make Saturn angry. Shani gets spoiled by speaking in a loud voice. Talking peacefully and in a sweet voice makes Venus strong and increases love and happiness in life, while speaking loudly Saturn gets angry and makes life full of discord. This increases mental disturbance.
Leaving Food Unfinished And Dirty Plates
According to astrology, if a person gets up from eating leaving his false plate after eating. Saturn has a very inauspicious effect if a false plate is lying in the house. Due to this, the moon also gives inauspicious results.
After Sweeping
After sweeping the house, people often throw it here and there or some people have a habit of throwing it away after use. Astrology says that doing so can make Shani angry. The broom should be used and kept in the right place without getting stuck.
Disrespect To The Needy
If a hungry, thirsty person comes home and asks for food, he should be fed. Shani gets angry with those who chase away those who ask for food or mistreat beggars. According to astrology, poor, hungry, and helpless people are affected by Shani. His disrespect is considered an insult to Shani.
On Killing Someone's Rightful Money
If you kill the money of someone's right, that is, a person has done some work and it is his hard-earned money, then it should be given to that person without thinking. Shani gets very angry when someone kills his rightful money by getting him to work. Such people may make a lot of progress in life, but there comes a time when dishonest money along with interest ruins a person.
Conclusion
Due to Saturn's displeasure, there is a lot of upheaval in life. If the inauspiciousness of Shani is detected on time, then the loss can be avoided to a great extent. If you want to know about the inauspiciousness of Shani, then talk to astrologers. Astrology can tell you about the inauspiciousness of Saturn according to the Kundali.