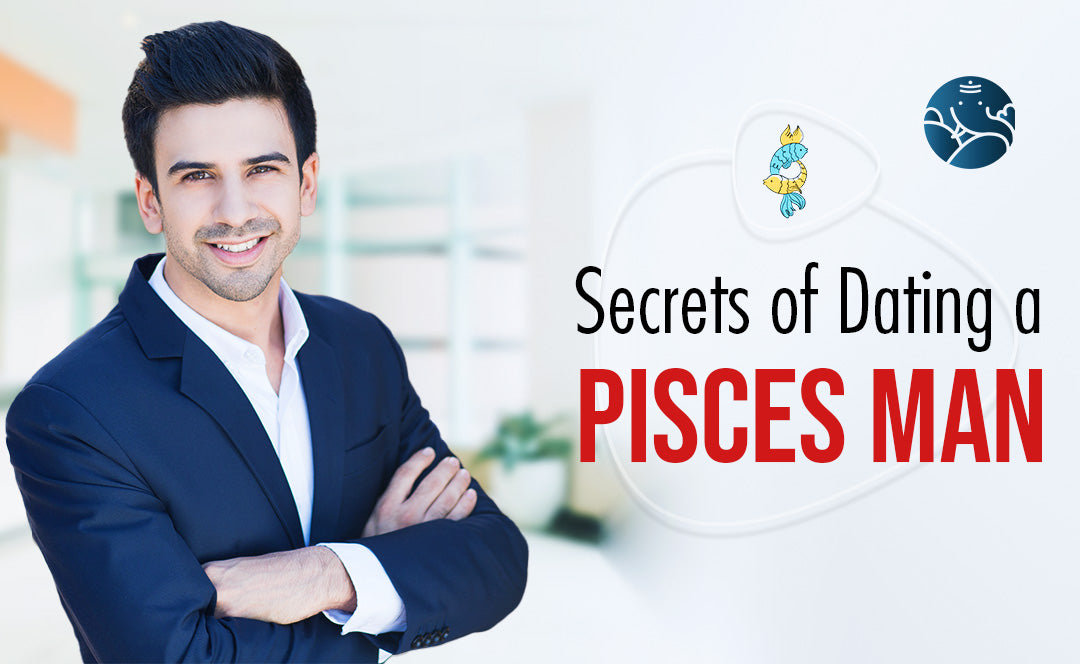 Secrets of Dating a Pisces Man
Pisces men are high on creativity, emotions, and on creating their charm. They are caring in nature and spiritual in thoughts. Dating a Pisces man can be a boon to you. But, it becomes easier to handle if you know about their nature and thought process. Astrology can guide you here to get an idea about the thinking process and behavior of different Zodiac signs. Please follow our astrology predictions to know more about Pisces man. Here are certain secrets to be considered while dating a Pisces man:
1. Pisces Men are like Coconuts
Pisces men are just like coconuts. Strong from the outside but soft and tender from the inside. They are very emotional and are different from what they portray themselves outside. They are compassionate and need love and care from their partners without any conditions.
2. Pisces Men are in a Mess
Pisces men are seen to be in a mess most of the time. Be it their time management or things around them. They are never organized. They need and expect help from their partners to help them keep things around them organized and tidy.
3. Pisces Men Always Prioritize their Love
The love of a Pisces man will always be his priority. You will always feel important and special with their company. He is highly romantic and can be a dream lover of many. The priority and importance that you get from him are unmatched.
4. Pisces Men are Romantic
Pisces men are highly romantic by nature. They can make you feel out of the world and can make others envy your romantic relationship. They are imaginative, they have wild ideas of romance and they tend to expect the same for their partners too.
5. Pisces Men are Loyal
Pisces men can never think of cheating on their partners. They are the most loyal and hence there is no need to keep a check on them. They tend to completely involve themselves in the relationship they are committed to.
6. Pisces Man Enjoy Deep and Meaningful Conversations
Pisces men love to have healthy, deep, and meaningful conversations with their partners. To get them involved in you and to keep them interested, these conversations can play a good amount of role.
7. Pisces Man Love Peace of Mind
Pisces men love peace of mind. They tend to get far from drama, negativity, and constant disturbances. They prefer to spend their time at home in peace to a noisy outing.
8. Every Pisces Man Needs ME Time
Every Pisces man needs some time alone for himself. They cherish this time and will not barter it for the world. This space can help him keep a balance in his thoughts and becomes a crucial requirement for him. As a partner, you need to give this space to him.
9. Pisces Man Are Highly Creative
Pisces men are extremely creative. They have numerous hobbies in the field of creativity. They get bored with monotonous routines and find creative ways to have a change in their lives. Their partners need to understand this eagerness to innovate and create.
10. Appreciation and Compliments can be Helpful for Pisces Man
Pisces men tend to get low in self-esteem sometimes. It becomes very important for their partners to frequently appreciate and compliment them. This can prove to be the strength of a Pisces man.
Conclusion
The dating tips mentioned above can actually make your relationship flourish. And stronger than ever. Whether it is love or arranged marriage, these tips can work wonders in your dating experience.  We are the love marriage Specialists and are always here to strengthen your bond with your partner, no matter which Zodiac sign they fall into.