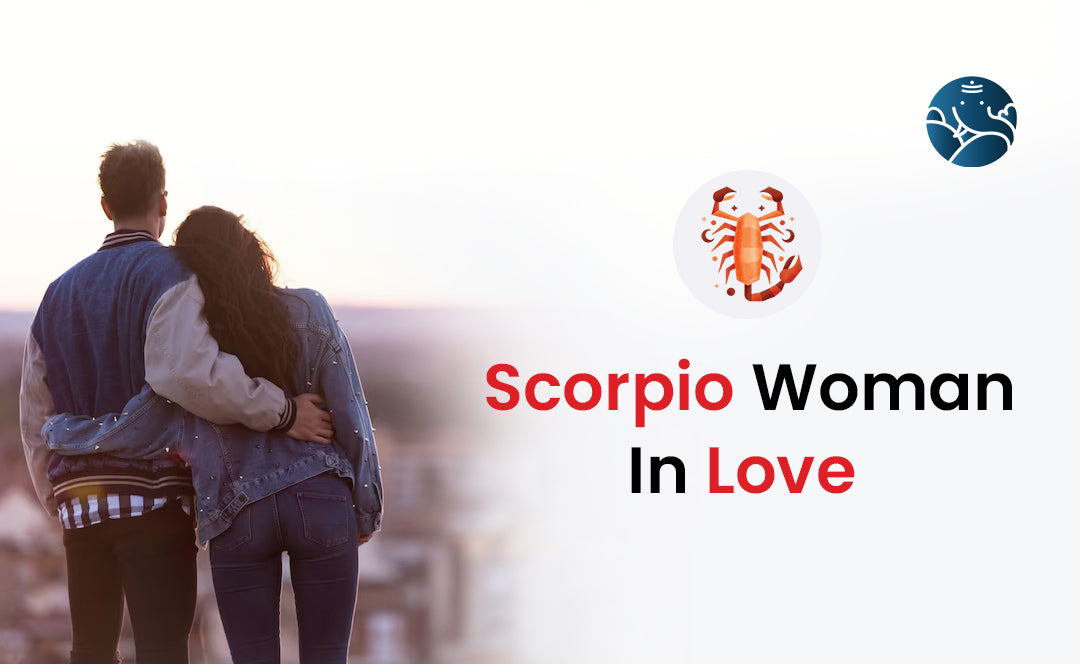 Scorpio Women In Love
Scorpio is the most mysterious and sensual sign. There's just something magnetic about her personality. She has a charming disposition, but her moods can quickly switch from tempestuous to calm. She is an extremely intuitive person and often provides unique insight into various situations. This is a woman who is in harmony with nature and all aspects of the world. Many Scorpio women are also interested in esoteric, spiritual, or occult experiences.
Scorpio Woman Traits in Love
You should never take a Scorpio woman lightly. She may say something calmly, but she is completely serious about what she is talking about. She is not someone who is helpless or dependent. In life, the Scorpio woman is quite direct and exceptionally talented. She focuses on the heart of a matter and ignores anything superfluous, which is brilliant. She is often an excellent problem solver who understands how a situation moves from Point A to Point B. Because of this, it is difficult for her to grasp gray areas or extraneous details.
In the majority of matters, a Scorpio woman likes certainty. She is confident and prefers to know the truth in any case. Because of this, she is often able to formulate the right questions to get the answers she so desperately needs. The Scorpio woman in love can be spontaneous, but she can also be controlling. Unfortunately, she can also be self-destructive at times. This self-destructive nature is often compensated for by those around him. Attracted by her feminine lethal beauty and charming personality, the people rally to her side. Scorpio woman is stubborn and fearless. Even when things aren't going well, she will acknowledge the problem and work to fix it. She is exceptionally resourceful and brimming with confidence. No matter what she chooses to do in life, she is determined to succeed. Her mix of secretive behavior, ambitious drive, and mysterious intensity make her a mystery that is hard to fathom.
How Scorpio Woman Show Love
While she is a fiery passion, being in love with a Scorpio woman is not always easy. She is someone who is easily misunderstood. Because she seems so calm and relaxed, people never realize that she has emotional depths. Others often judge her quickly and dismiss her as having potential.
According to Love Marriage Astrology, when she is in a relationship, the Scorpio woman in love tends to fall in love quickly. This water sign symbolizes the depth of female feelings and emotions. If you ever doubt her love, watch what she does. She shows her feelings through her actions, even though she may not be able to discuss these feelings easily. She is not someone who deliberately misleads a person. If she's making a move, you can be sure she'll want to follow through. Her intentions are largely clear, and she quickly falls in love.
Because of this, she has a tendency to get hurt. If you make him jealous or cause him pain, she will become your worst enemy. Fortunately, she is not often snatched. She is very good at playing the game of love and is incredibly sexy. Beneath her calm surface, she has a surprisingly passionate, emotional interior. Her true feelings can sometimes be vague or ambiguous, which only makes her more mysterious and alluring.
When she loves someone, it is with devotion. If she is sure that you are the one for her, she will stick by you forever. She is exceptionally loyal to her partner and loves you with an unrelenting passion. This can make her a little tame at times, but her dexterity is only a reflection of how much she cares.
Conclusion
When you are in a relationship with a Scorpio woman, be prepared for a pleasurable experience. She is someone who seeks to gain dominance in a relationship. With her partner, she needs a sense of balance and equality. If you expect him to be polite, be prepared for some painful arguments. She doesn't want arguments, but she's also not the type of woman to walk away with no questions asked. When she's in a good relationship, her goal is to make her life as easy as possible. She has a bit of a competitive side, so it doesn't hurt him to win every once in a while. As a partner, she is extremely loving and devoted. If you cross her, she stings you in retaliation. She is not looking for a superficial relationship. She wants her relationship to have passion, depth, and loyalty. If you want to know about the woman of Scorpio, then you can know by talking to astrology.