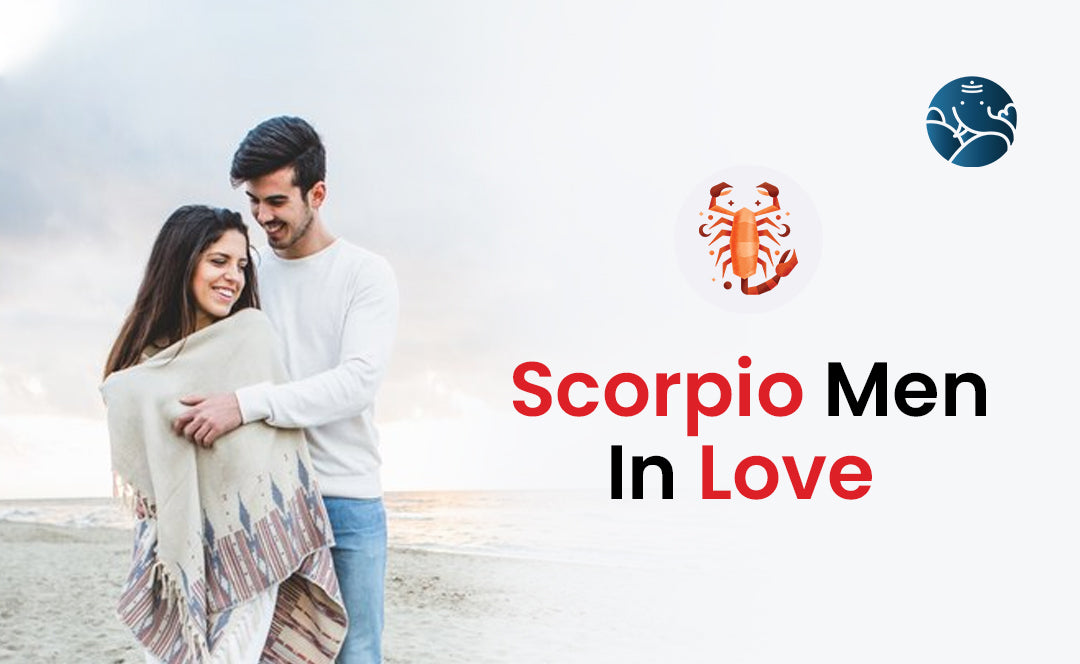 Scorpio Men In Love
Ruled by Mars, a person born in Scorpio is resourceful, brave, and passionate. Scorpio men have extreme control over their emotions and are highly secretive. The element of the Scorpio zodiac is water. That's why these men look very calm from the outside but the tide of waves is going on inside. These people are known to have truly extraordinary characters. So today we get to know about Scorpio men's personalities, love, career, and even how to attract a Scorpio man through astrology!
Scorpio Man Traits in Love
Scorpio men are strong, they make you feel secure. They play love with full devotion. If you fall in love, then everyone will try to give you happiness. In the beginning, they remain calm, they may not give any commitment. It takes a lot of time for them to understand and know their love, after that they go somewhere and talk about marriage. Their behavior in love is very careful and measured. When they fall in love, they become completely dedicated.
They love Romeo. Their love letters are filled with many sweet things. The people of this zodiac, who seem harsh from the outside, feel insecure from the inside that their love may get separated in the wake of this heartless world.
According to Love Marriage Astrology, if your life partner's zodiac sign is Scorpio, then you should always keep one thing in mind that does not hurt their self-respect. For example, if you see any shortcomings in them, do not mention that thing to any other person, which is called backbiting, because of this they get irritated immediately.
These men are serious and they get very angry even on small things. If you thank them for something, they get impressed quickly and hate those who are thankless. Those who were born between 23rd October to 21st November will be considered as the people of the Scorpio zodiac.
How Scorpio Man Express Love
They are very romantic and very emotional when in love. Your chemistry with them will never be an issue as they do all the right things. It takes time for them to completely settle with you, so have some patience to keep a Scorpio man with you. Once you become their special person, you will be treated no less than royalty.
Be the communicator in the relationship. According to their personality, it is difficult for Scorpios to express everything. So, it is up to you to make your relationship a safe space where both can express themselves freely. Also, make sure you pay attention to yourself as well. A Scorpio man likes a woman who takes life at ease and is not afraid to be happy just the way she is.
Conclusion
Scorpio Man is full of complex emotions when it comes to love. Scorpio men either love madly or hate with a bitter vengeance. Scorpio men are said to be very passionate, dominant, and vindictive in love. Lying to a Scorpio man can backfire as he may never trust you again. Even after marriage, Scorpio men flirt with other women but remain loyal to their wives. These men worship their girlfriends like a goddess once they fall in love. The Scorpio man is capable of immense compassion and emotional empathy, involving truly deep feelings. These people usually like to speak the truth, so sometimes they make their girlfriends angry. If you want to know more about Scorpio man, then talk to astrology.