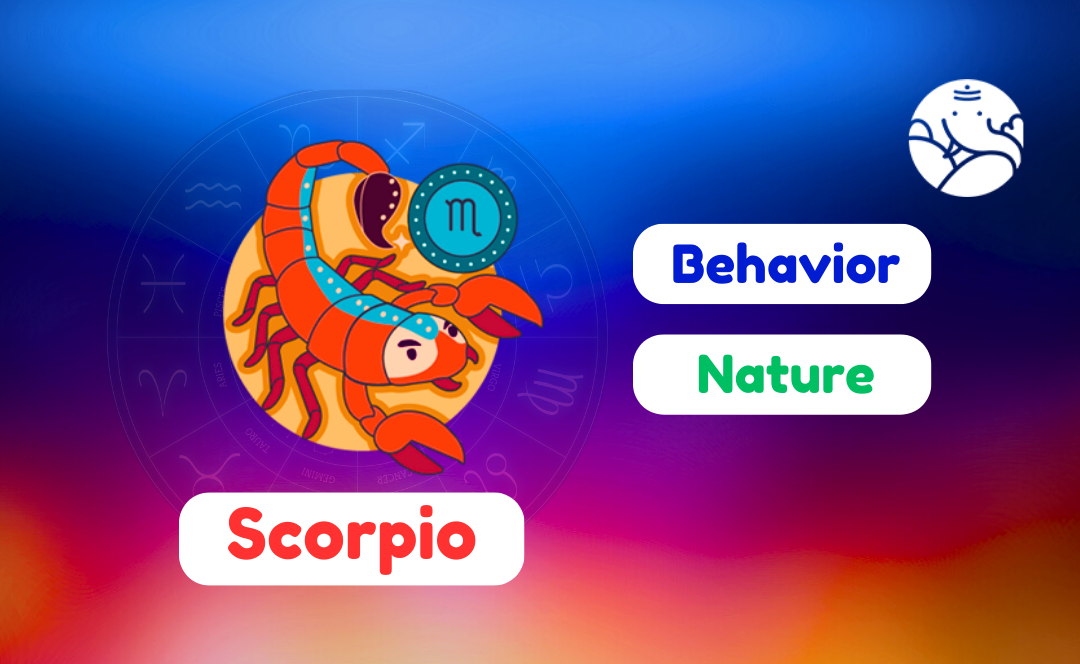 Scorpio Behavior - Scorpio Nature
The personality of the people of the Scorpio zodiac is very impressive. People of this zodiac are considered to have a very attractive personalities. Although they are such that they keep their emotions under control. The people in front cannot understand the words in his mind easily. The people of this zodiac, owned by Mars, are considered very courageous and courageous. People of this caste live with a lot of hesitation regarding their relations. Many times he is unable to keep his feelings in front of others in confusion.
The people of this zodiac, owned by Mars, and considered to be a fierce planet, are considered to be very fierce by nature and their anger is also very strong. These people get angry even over small things of others. People of your zodiac are considered very stubborn by nature and they feel very bad if their words are not fulfilled.
People of your zodiac sign are considered to be very ravishing with physical gestures and their bodybuilding is very vigorous. These people are also considered very attractive in terms of physical appearance. Other people are very attracted to your eyes. Scorpio people are honest in their work. If they decide to do any work, they complete it with full honesty and are not easily satisfied even after the work is completed. Scorpios have a charming personality. Scorpio people are known for their sense of humor.
The people of Scorpio zodiac live their life on their own terms, in such a situation they do not get along with most of the people. Simply put, these people are quick-tempered and lose their temper even on small things, many times in life they have to suffer losses due to this. Many times the people of the Scorpio zodiac start getting jealous of the people living close to them even for small things. These people are strict, and proud by nature.
Scorpio Man Nature
Scorpio men have a sense of power as well as mystery. Means sometimes soft and sometimes hot. Often the mannerisms of these individuals reach extremes, sometimes appearing quite calm and reclusive, and sometimes quite fiery. Scorpio ascendant people are not only sensitive and attractive, but at the same time, they are also very sharp.
The presence of these men is powerful and influential. However, they remain very cautious while interacting with others. This man dislikes hypocrites and ostentatious people, in such a situation, for a good relationship with him, the other person should be in his original form. These people can be scary and attractive at the same time. Because of this, he is able to see people's abilities, weaknesses, suffering, and lies.
Scorpio Woman Nature
The magnetic and sharp eyes of this woman are the biggest sign to recognize the people of Scorpio ascendant. Women have sharp features and are often strong and muscular. They can sense any hidden danger extremely fast and possess strong intuitive powers. If one thinks that she can get away with doing wrong with the lord of Scorpio women, it simply cannot be.
These women are very attractive while being careful in love. If their heart falls on someone, then surely they attract that person towards them. They completely immerse themselves in love and surrender themselves and expect the same from their partner. These people are very possessive and jealous of love and constantly want the full attention of their partner. Since these individuals are very enthusiastic, loyal, loving, and generous in nature, it is difficult for their partner to leave them even if the relationship breaks up.
Conclusion
Due to doing their work with confidence and honesty, these people get success in most of their work. People of this zodiac are idealistic and live life according to their values. These people are faithful to their friends and life partner. On the basis of their hard work, they want to make their career in any field. Talk to astrology to know more about the nature of Scorpio.