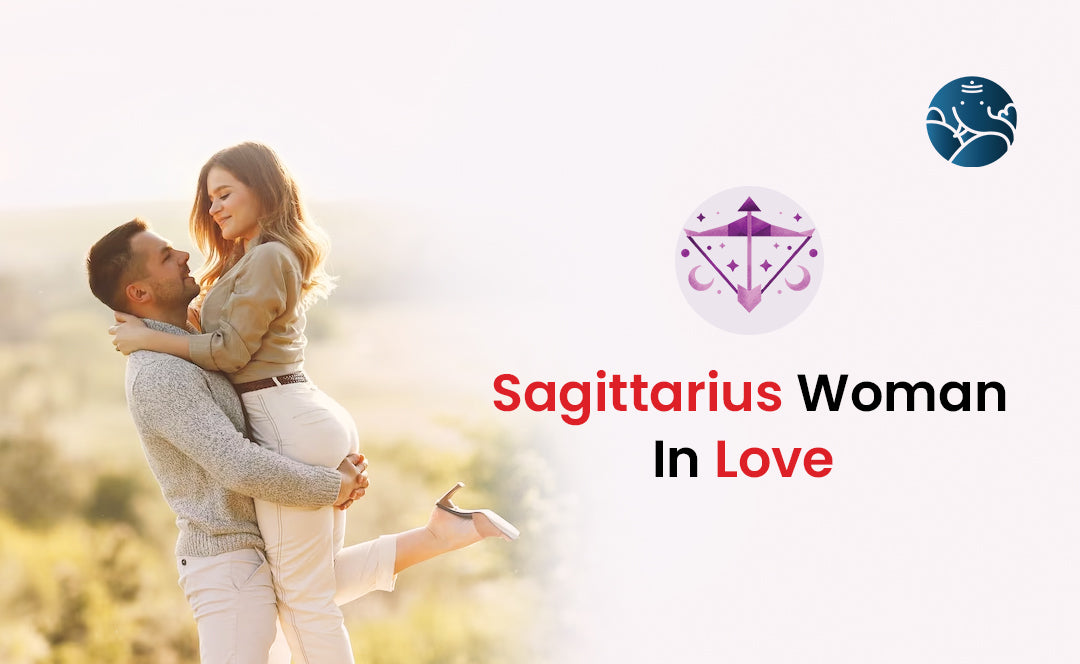 Sagittarius Women In Love
The Sagittarius woman is naturally curious about the world around her and is deeply inquisitive. She wants to face a problem, someone, or something else she wants to face. Because of this, she loves talking and listening to people. If you have something new to impart, she will patiently listen to every aspect of the subject. Her interests range from sexual preferences to philosophy to religion. This is the type of woman who wants to find answers and learn more about the world.
Sagittarius Woman Traits in Love
According to Love Marriage Astrology, the Sagittarius woman in love is known for being exceptionally charming. She wants to enjoy every experience that comes her way and go on adventures. She is quite independent and is more than happy to work alone if she can't get someone else to join her. Because of her desire for the truth, she is extremely forthright. She is quite open-minded to new ideas as long as those ideas are based on facts and truth. She likes to be intellectually stimulated and won't settle for a partner who has no interest in learning.
She doesn't like schedules or routine things in any way. The Sagittarius woman likes her flexibility and independence. If you tell her what to do and when she will naturally want to rebel. This is a woman who likes to see where each day takes her. She hopes that each day will bring new adventures and unusual knowledge. She's confident and optimistic, so she doesn't need a relationship to feel fulfilled.
How Sagittarius Woman Show Love
The Sagittarius woman is always looking for answers to the mysteries of the world. Since love is one of the greatest mysteries, she actively pursues it and looks for the hidden treasure in every relationship. When she decides to settle down, she looks for a partner who is her physical and mental equal. If you can explain the mysteries of love and life, you'll be especially thrilled for him. At the same time, the Sagittarius woman also has a fear of intimacy, so it may take her time to commit. Because of this many of her relationships start off as just friendships.
Once she is in a relationship, she always plays by the rules. She wants to maintain her freedom because she needs her freedom to be happy. Once she falls in love, she is wildly passionate. Dialogue and deep conversation can pique her interest when she starts falling for you. She longs for human contact and someone who can impart interesting information or new intel. Ultimately, the Sagittarius woman is looking for the right partner who will give meaning and purpose to her life. Because of this, she can't be happy dating just anyone.
While she is independent, the Sagittarius woman also craves companionship. She wants more than just a boyfriend; She also wants a best friend who shares her thirst for adventure and knowledge. When she is in a relationship, she is very spirited and adventurous. Don't be surprised if that takes you on an amazing journey or adventure. She likes to learn about new things and is very well-read. Because of this, you will definitely have some work ahead of you in reading up on all the information and philosophy she cares so much about. Once she is in a relationship, the Sagittarius woman is a very devoted and loyal partner.
Ultimately, relationships are extremely important to the Sagittarius woman. She is naive in her belief that all people are good. Even if she is shown otherwise, she will continue to do things until everyone around her is happy. This can make her pushy at times or too idealistic, which can be a problem. You really have to explain to her why the problem happened before he can understand what's going on.
Conclusion
If you want to keep the Sagittarius woman happy, then make sure to take her on lots of adventures. She would not like to keep doing the same thing every day. If there is no excitement in her life, she will quickly get bored. Even as she starts a family and settles down, she still needs some adventure and will stay active. Her goal is to please everyone, so she'll easily make the pitch around the house or act as a diplomatic diplomat. While she can be a bit pushy with her opinions at times, she is charmingly optimistic. She has immense potential to make the world a better place, but you have to give her the freedom to do so. Don't crush her idealism because it will only hurt her and make her trust you less. If you want to know about the woman of Sagittarius, then you can know by talking to astrology.