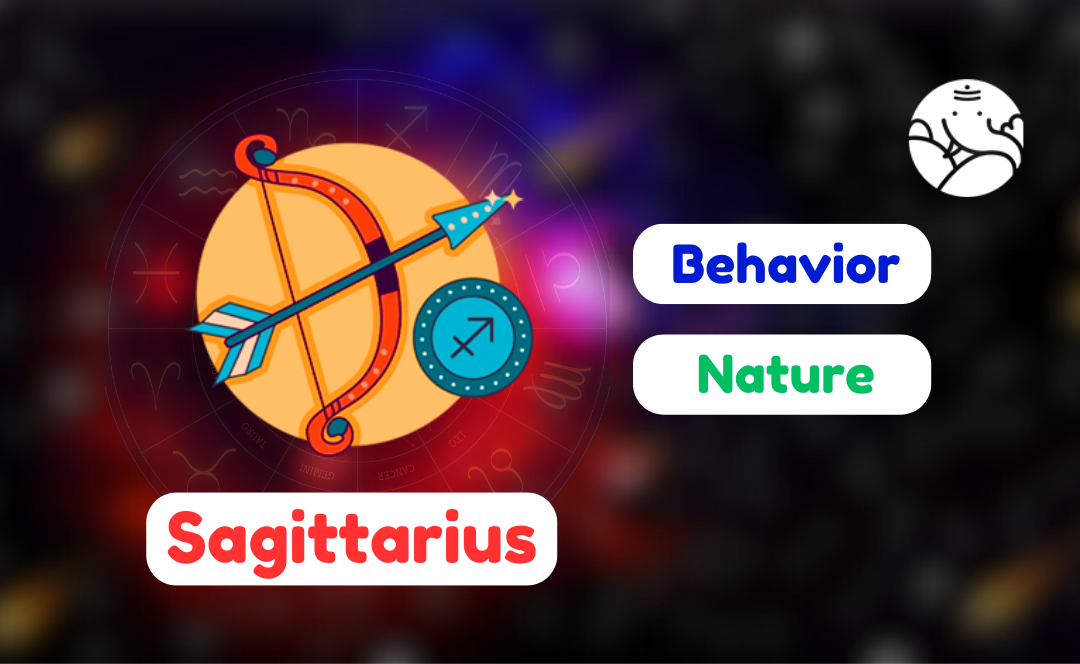 Sagittarius Behavior - Sagittarius Nature
If we talk about the nature of the people of Sagittarius, then the people of this zodiac are extroverted by nature. It is believed for the people of this zodiac can be rude as well as sociable. They are extroverted in the sense that they never shy away from interacting with strangers. People sometimes consider him a bit rude because of his way of talking.
Sagittarius people are generally sociable and like to make friends. These people may not meet friends often but are constantly in touch with them. Due to the nature of Sagittarius people, their friend B likes them. Sagittarius people usually turn their passion into their profession. It is believed that Sagittarius people cannot stick to their normal job or work routine. They usually risk their careers.
Sagittarians are known to be born travelers. They continue to explore new places as they love to travel the world and experience different cultures. They especially love adventure and try to indulge in activities just for the thrill of it. Things that are extremely dangerous keep them active and happy. In their personal life, they care about the people around them but do not like to have too much involvement with outsiders in their lives.
Sagittarius Man Nature
Sagittarius men give good guidance as they have exposed themselves to many different things and gained a lot of experiences in life. Sagittarius men are loyal in a relationship but fearlessly run away if their partner tries to tie them down. They are dominating in nature and try to dominate everyone around them. They do not want to be in contact with men who do not listen to them.
The male of Sagittarius has a tendency to hold grudges. They never forget what wrong the other person has done to them. No matter what happens, they never forgive others. Sagittarius A man is a little selfish in nature. They always put their own needs at the top of their priority list. They want to do their work in every possible way.
Sagittarius men are more intelligent than other zodiac signs. He is knowledgeable on many subjects. Sometimes a little arrogance also comes into them regarding knowledge. They are courageous, trustworthy, honest, sociable, and cheerful by nature. He is a very respected person. These men are strong-willed. These people do any work successfully. They remain immersed in their dream world. Due to this their relationship is adversely affected. Their outlook toward life is positive and energetic. These men calculate money correctly. They are good advisors but you should avoid giving advice to anyone without asking.
Sagittarius Woman Nature
Sagittarius women are very positive-minded. The attention of Sagittarius women does not wander here and there. The focus is on what one thinks of doing. They are independent-minded and big-hearted. They are truthful, sensible, and honest. They are courageous, ambitious, and spendthrift. They are attractive in appearance. They do not like the show of lies. The lord of Sagittarius is Jupiter. Because of the Guru, they get a lot of happiness from their children and in their married life. They like to work in such a place where they can use their knowledge. The arrival of money always remains for them. She never faces a shortage of money because of her Guru. They work so hard in their life that they never lack anything.
Their intelligence is very intense. These women take decisions after thinking a lot and are successful in that too. You can openly put your point in front of others. Somewhat lazy by nature. You get full support from your children. They are experts in attracting others to them. Because of this people like to be their friend. Morals and rituals are full of code in these. These people fully cooperate with the family. These people are born curious, being logical, they analyze others' behavior.
Sagittarius women think of love as a quest. These people don't see love as love. Their partners are very optimistic and idealistic. By the way, these people fall in love very easily. Her cheerful nature and charming personality pull everyone towards him. Sagittarius women make good lovers, they are truly in love. Sometimes very emotional in love and sometimes very harsh. They find their life useless without love.
Conclusion
Overall, the people of Sagittarius are intelligent in nature with positivity in nature and flawless in love affairs. Generally, the people of Sagittarius are very independent in their thoughts and easily get attracted to intelligent people. The people of this zodiac are clean and reliable at heart and prove to be good teachers and philosophers in the workplace. The people of Sagittarius see the future from an optimistic point of view. Talk to astrology to know more about the nature of Sagittarius.