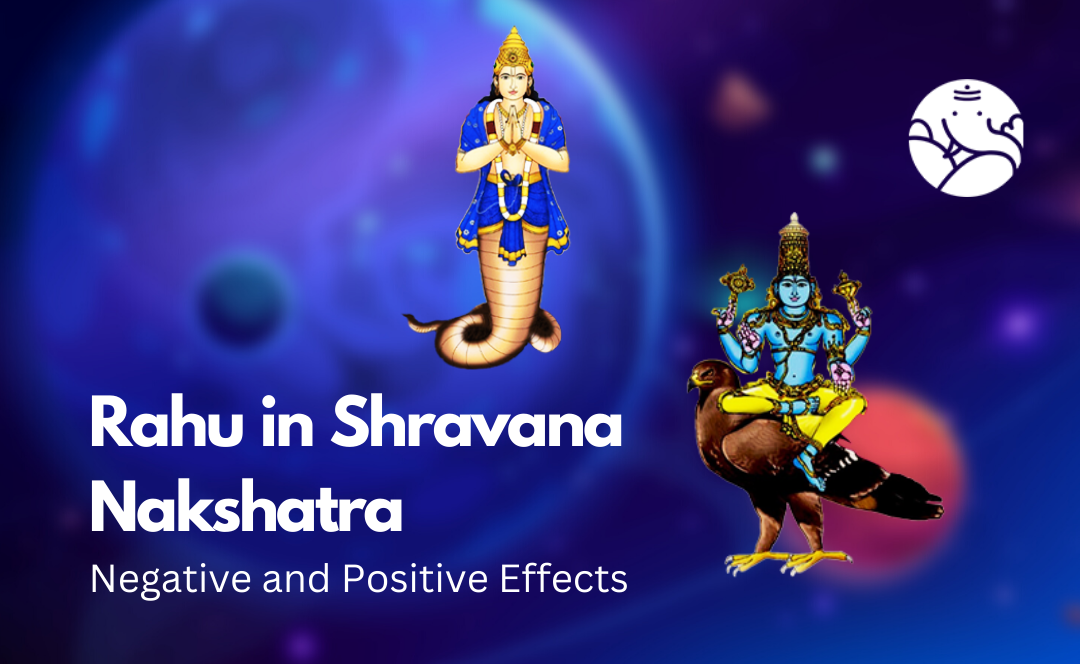 Rahu in Shravana Nakshatra: Negative and Positive Effects
When Rahu is in Shravana Nakshatra, the person becomes short-lived, thin, limp, selfish, and turns away from listening to the scriptures. The person is calm, faithful, generous, without a pious wife, deprived of the fruits of hard work.
According to Vedic astrology, the knowledge of things is done only by hearing. For which it is considered related to listening to the Vedas and recognizing them. That is why it is also called the constellation related to hearing. The life of a person born in this Nakshatra passes with troubles and sorrows in the beginning. They like to listen to religious books and religious scriptures.
The person in this Nakshatra is a scholar of a high order, a connoisseur of the scriptures, a recipient of higher education, fond of singing and playing, teaching people, fond of scent [perfume] and flowers, immersed in the affection of women. Is. Legal disputes, fights, false promises, ending old things, adopting a child, all these are harmful to the native of this Nakshatra.
The person born in Shravana Nakshatra is highly educated, respected in society, noble, and full of wealth. The person is of goodwill. They are good money earners after making a good image in society. According to Vedic astrology, Lord Vishnu is the presiding deity of Shravana Nakshatra. The one who is dependent on this world. If the native's birth constellation is Shravana and it is in a sinful or inauspicious condition, then the native should take measures to reduce its inauspicious effects.
Rahu in Shravana Nakshatra Pada 1
In this stage, the person is short-lived, weak in body, facing difficulty in walking due to problems in physical organs, living for his own interests, and not listening to scriptures.
Rahu in Shravana Nakshatra Pada 2
In this phase, the person is calm, patient, kind, has a good and virtuous wife, and is sad because of not getting the results even after working hard.
Rahu in Shravana Nakshatra Pada 3
In this phase, the person is intelligent, and fearless even after being surrounded by enemies and leads a happy life.
Rahu in Shravana Nakshatra Pada 4
In this phase, the person gives equal answers, behaves well but is dishonest, executes work for selfishness, and remains troubled.
Conclusion
If Saturn is in Shravana Nakshatra, then the person is intelligent but vindictive, surrounded by enemies yet leads a comfortable life. The person has quick answers, tactful, but narrow-minded and dishonest, sad. To know about the changes due to the influence of Saturn in Shravana Nakshatra, take an Astrology phone consultation.