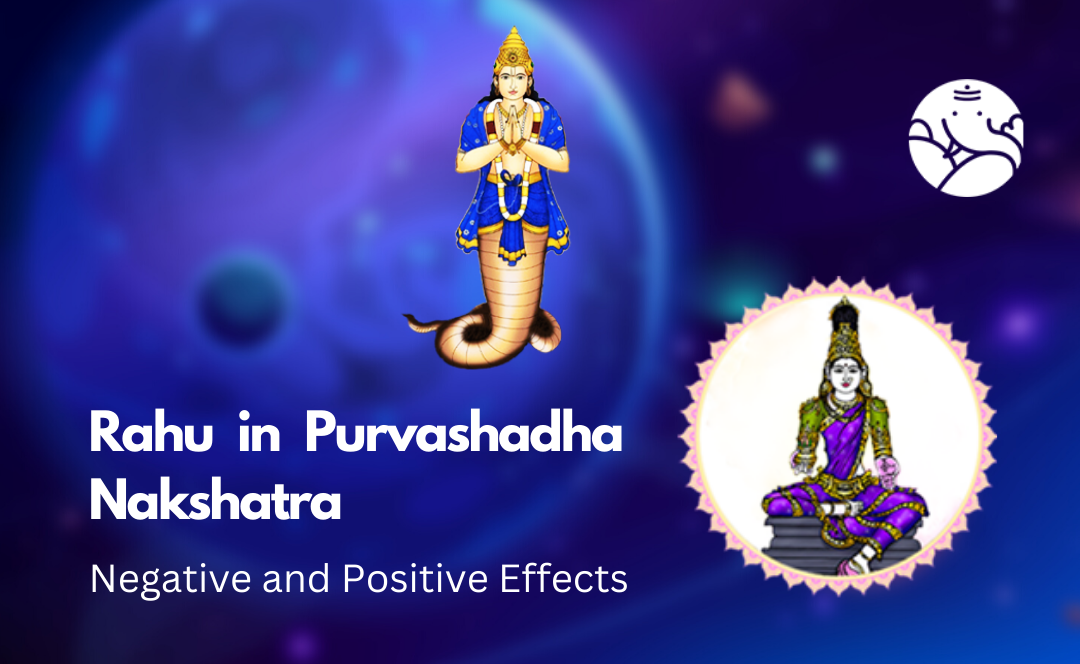 Rahu in Purvashadha Nakshatra: Negative and Positive Effects
Venus and Rahu are natural friends of Poorvashada Nakshatra. Therefore, Rahu is auspicious in this constellation and the person gets the benefits of all things from Venus. If Venus is low and weak, then there is more sorrow, grief, and unhappiness. There is punishment due to the loss of the person and the woman. Health remains bad.
Due to the presence of Rahu in Purvashada Nakshatra, the person will face many problems, and patients, and will be responsible for his parents and siblings. The person will have diseases of the bladder and testicles.
Purvashadha Nakshatra is called the Nakshatra of publicly declared kingship and victory in war. It is very difficult to defeat the person born in this Nakshatra. This Nakshatra is also known as the never losing Nakshatra. The person born in this constellation is influential, an achiever of rights shows off, makes everyone emotional towards him, and serves society.
The initial education of its natives is disrupted. The water industry, water travel, or foreign trips prove beneficial for the native. Natives born in Purvashadha Nakshatra are considered to be anxious after marriage, facing problems in married life, achieving quick victory in battle, and achieving success soon after setting their goals in life. Is.
Rahu in Purvashadha Nakshatra Pada 1
In this phase, the native suffers from various kinds of problems in life, remains ill, takes responsibility for brothers and sisters, faces losses, and creates trouble due to the association with women.
Rahu in Purvashadha Nakshatra Pada 2
In this phase, the person has urinary problems and problems in the testicles. Because of this the person has difficulty having sex or becomes impotent.
Rahu in Purvashadha Nakshatra Pada 3
In this phase, the person is the one who interferes in the quarrels of others, due to which he himself gets entangled in legal disputes. The person is going to harm himself in the affair of others.
Rahu in Purvashadha Nakshatra Pada 4
In this phase, the person is attractive, influential, honest, trustworthy, and a knower of the arts. The person is supposed to help others.
Conclusion
If there is Rahu in Purvashadha Nakshatra, then the female native will unnecessarily interfere in the affairs of others. The native will be a charming, influential, pious, trustworthy, artist. To know about the effect of Rahu in Purvashadha Nakshatra, Talk to astrology.