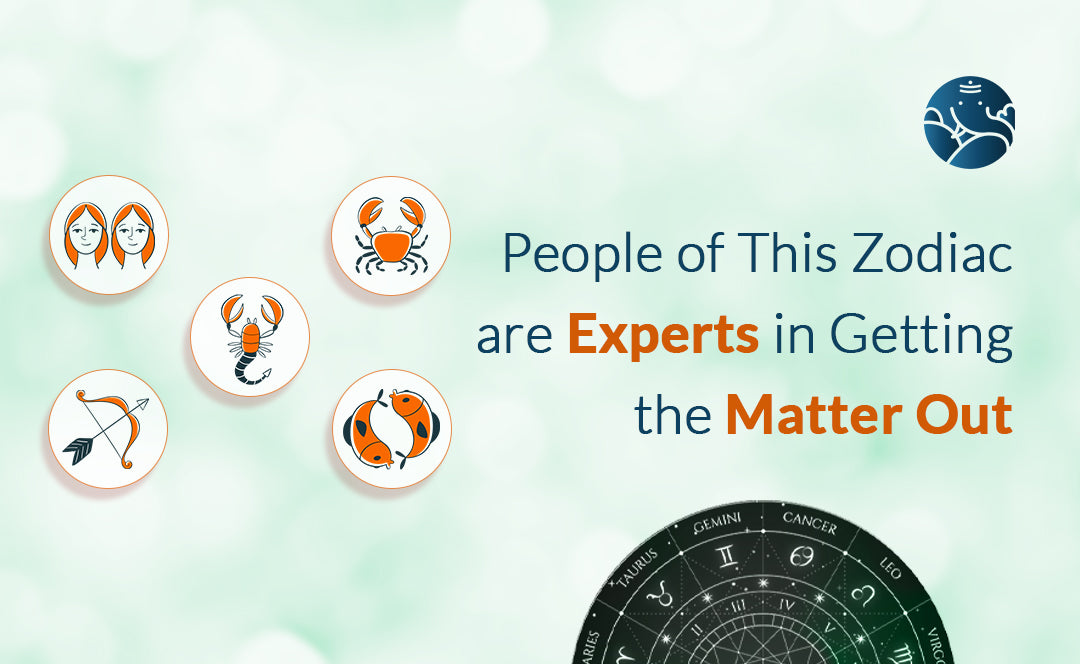 People of This Zodiac are Experts in Getting the Matter Out
According to astrology, the zodiac signs are based on planets and constellations, so the zodiac signs are affected according to the planets. People of some zodiac signs are very hardworking and some are rich in luck. People of every zodiac definitely have one or the other quality. Due to the influence of the planets, a person is an expert in speaking well, then there are some people who are very straightforward and some people have such a nature that they get their work done in just a few things. They are very clever and intelligent. 
Gemini
The ruling planet of Gemini is Mercury and people born in this zodiac are known for their quick judgment and intelligence. It is not easy to understand the people of this zodiac. No one can guess what is going on in the mind of Gemini people. They are sharp of mind. The most important thing about the people of the Gemini zodiac is that they can do anything to get their point of view. Apart from this, if they have to get someone out of work, then they talk sweetly. Because of this quality, they achieve a lot of success in their career life.
Cancer
Cancer-born people are very loyal and empathetic people and are able to empathize with your sorrow and pain. Moon is the ruling planet of Cancer, so the natives of this zodiac are a bit sensitive. The people of the Cancer zodiac are known for their work skills and due to this skill, they get their work done when needed.
Scorpio
Scorpio-born people are emotional and outspoken. They are determined and decisive and will keep on searching until they find the truth. The ruling planet of Scorpio is Mars, so the people of this zodiac are full of self-confidence. The people of this zodiac are short-tempered, but they can win anyone's heart through conversation. Using their sharp intelligence, they can make anyone agree with their point of view. This quality of their helps them a lot in their career.
Sagittarius
Sagittarius-born people are capable of converting their thoughts into concrete action and will do anything to achieve their goals. Sagittarius is ruled by Jupiter, so people born in Sagittarius are witty and have an intense curiosity. Whatever work they decide to do, they get ready only after getting success in it. They are risk-takers and very optimistic. 
Pisces
The ruling planet of Pisces is Jupiter, so Pisces are more intuitive than others and have an artistic talent. People of this zodiac are very sweet, tenderness, and love drip from their faces. According to astrology, people of this zodiac are considered to be experts in talking sweetly. The people of this zodiac are so sweet that due to their innocence, they get used to their words very quickly.
Conclusion
Some people are such that they can talk to anyone. They can know the mind of any person. If you want to know about the person related to your life, then talk to astrology.