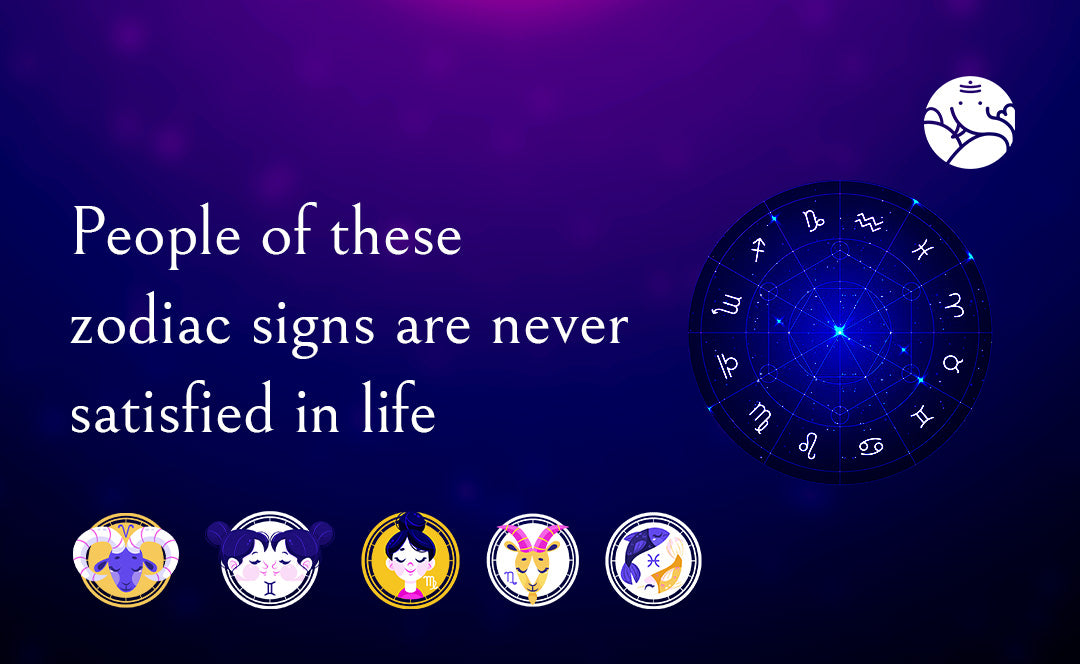 People Of These Zodiac Signs Are Never Satisfied In Life
It is told in the scriptures that a contented person is always happy and he has this biggest weapon with which he can conquer the world. But there are some people who, despite having everything, are not happy and never feel satisfied with things. Whatever they have, they never appreciate those things and expect more and more from other things. When it comes to them, then they start looking at other things. It has been told in astrology that there are 5 such zodiac signs, who are never satisfied in their life and always remain unhappy in their desire for more and also give pain to their body due to running. Let us know about those zodiac signs…
Aries
The ruling planet of Aries is Mars and it is the factor of might and enthusiasm in life. People of this zodiac are of a very self-centered nature and believe in tit-for-tat nature. Because of wanting something or the other in their life, they always like to be on the run. They love to fight challenges and take risks. Phis also go out in search of new experiences. The point of view of seeing things inside them is different. Because of this, they remain less happy and satisfied with the things around them, because they always work in the desire of more and due to this many times they are not able to pay attention to their family.
Gemini
The ruling planet of Gemini is Mercury and it takes more life than usual to take decisions. There are two aspects of his life. Firstly they are very friendly and social and always ready for fun and secondly they are always restless, serious and full of worries. They get bored of everything quickly and start looking for something new. They are never happy with the things around them, they are always busy fussing about how to get the things of others, due to which they can never be satisfied.
Virgo
According to astrology, the ruling planet of Virgo is also Mercury and it is very mysterious in nature. They like to keep the things of their mind in their mind, that's why no one knows what is going on in their mind. They are lazy to meet people. They are very critical and analytical about things. Due to this nature, they remain dissatisfied with everything. They do everything themselves to ensure that the work is done properly, but sometimes they are not happy even with their work. Because of this, it becomes impossible to satisfy a Virgo man.
Capricorn
The lord of Capricorn is Shani Dev. People of this zodiac are never satisfied with any work because their standards are very high. They work hard for their progress and are determined to achieve what they want to achieve, but everyone is troubled by the habit of finding something or the other lacking in everything. Instead of being happy to see something, we often sit with our heads thinking about what is wrong with it and that it could have been better.
Pisces
The lord of Pisces is the planet Jupiter. People of this zodiac get momentarily agitated and remain restless about everything. Instead of standing with people and enjoying things, they are engaged in some or the other work, due to which they are not able to enjoy things. They themselves are not able to enjoy what they work for. In the desire for more, they do not consider the things around them to be of any value, due to which they are never satisfied and are engaged in running and cannot enjoy anything in the process of making things right.
Conclusion
According to astrology predictions, there are some people who can be happy and satisfied with small things in life. They don't expect big things and always seek happiness in small parts of life. But on the other hand, some people never feel satisfied in their life. They always expect more and more.