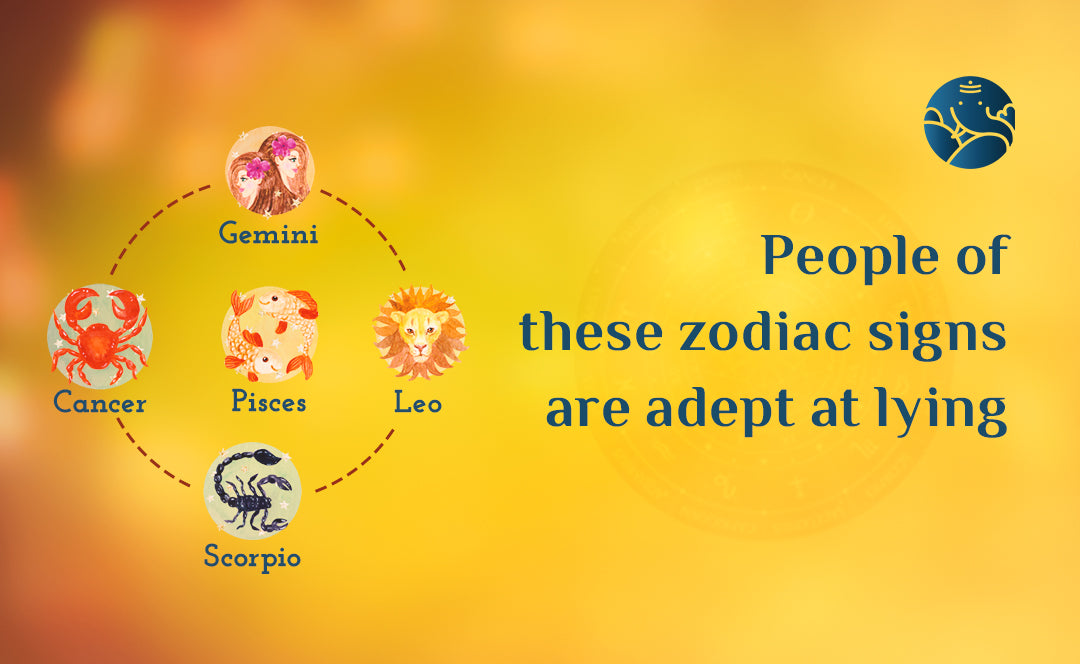 People of these Zodiac Signs are Adept at Lying
Every person has some or other habit that becomes his identity at times. As many people are so adept at lying that this habit becomes their identity and their image become that of a person who tells lies. No one takes the words of such people seriously again. In astrology too, due to the nature of some zodiac signs, they have been kept in the category of liars. Let us know which zodiac signs.
Gemini

It is believed about the people of Gemini that they are very temperamental and do not take anything seriously soon. People of this zodiac often live a double character and when the need arises, they present themselves in that manner in front of others. It is believed that they keep their point so strongly in front of everyone that no one is able to catch their lies.
Cancer

Cancer sign people are considered to be very smart. When they feel that there is going to be a crisis on them, then they turn things around very fast and lying is considered a game of their left hand. In astrology, it is believed that the people of this zodiac, owned by the Moon, have the habit of lying since birth and no one can catch their lies.
Leo

Leo signs people are considered to be the king of lies in telling lies. If it is for their own benefit, then people of this zodiac can present their words in front of others by applying chili masala. People of this zodiac decide by looking at the situation whether they have to lie or tell the truth.
Scorpio

Scorpio sign people cannot be trusted at all in this matter. People of this zodiac are considered to be the best at telling lies. It is believed that when the people of the Scorpio zodiac need to lie, they do their job very easily. When a crisis comes upon them, they easily present a concocted story. It is believed that the people of Scorpio are very ahead in business and they have to resort to lies to advance their business and get new orders.
Pisces

It is believed that Pisces people are very selfish and always think about themselves. Many times these people try to take others in their words. To get their point across, they sometimes pretend to be nice in front of others.
Conclusion
According to astrology, people of some zodiacs are adept at lying. They tell any lie for their own benefit and never trust such people. There is no dearth of liars and fraudsters in the world. These people lie to anyone anytime for their own benefit. According to astrologers, people of some zodiac signs are adept at lying since birth and to avoid trouble, these people lie in the blink of an eye. If you want to know more about the lying zodiac sign, then talk to astrology.