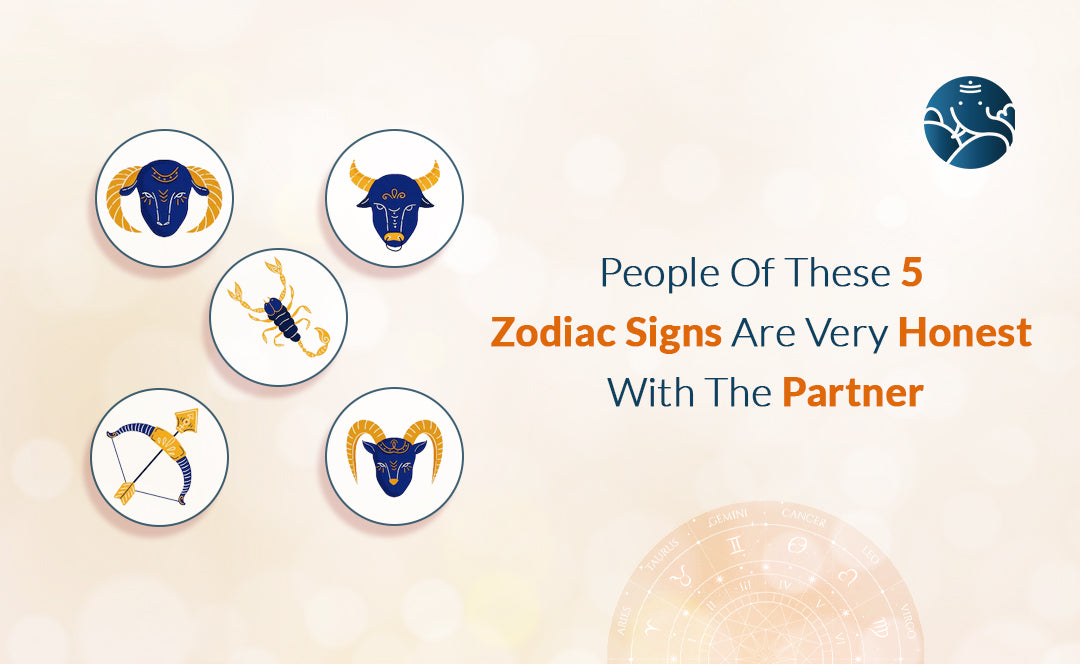 People Of These 5 Zodiac Signs Are Very Honest With The Partner
Kundali matching is done before marriage in Hinduism. It is said that marriage lasts for 7 births. After marriage, the whole life of a person depends on their partner. Many types of responsibilities fall on the person. In such a situation, a person needs the support of a partner. If there is good harmony with the partner after marriage, then the car of life runs smoothly. In astrology, it has been told about some such zodiac signs, who are very honest towards their partner.
Aries
The people of the Aries zodiac are full of honesty. They maintain relationships with complete honesty. The people of this zodiac fulfill all kinds of responsibilities with whom they marry. They are very honest and loyal to their partners. At the same time, do everything possible to keep your partner happy. It can be said that maintaining a relationship should be learned from the people of Aries. They not only go to any extent to marry the one they love. Rather, even in the event of not getting married, they always play together like true friends. They are very loyal to their partner and do everything possible to keep them happy.
Taurus
The people of this zodiac like to live a very simple and ordinary life. Always behave with humility. Not only this, they are honest in every relationship. They do not like to cheat their partner. Getting such a life partner is only in the destiny of the lucky ones. The people of the Taurus zodiac are connected to the land, no matter how high the position they get, they do not leave the company of humility. It can be said that getting a partner of this zodiac sign is a matter of luck.
Scorpio
Scorpios may be mean to others but their love for their partner is true and loyal. They are ready to do anything for their partner but if they are cheated then they do not even leave their partner easily. They are always thinking of doing something new to keep their partner happy.
Sagittarius
The people of the Sagittarius zodiac never leave their life partner. These people are very honest even in practical life. Apart from this, these people are ready to fulfill every wish of their partner. Sagittarius people are very honest and support their partner in every situation. Even if there is estrangement or displeasure between them and their partner, they do not leave the partner alone.
Capricorn
The people of Capricorn take a promise only after fulfilling it. They always take their partner seriously and respect them a lot. Usually, they get along well with their partners. They do not leave their partner under any circumstances. They are always honest towards their partner and expect honesty from their partner as well.
Conclusion
Maintaining a relationship is not in everyone's control, but being always honest in the relationship is a step ahead of that. It can be easily known from astrology predictions that people of which zodiac sign are honest in the matter of relationships and people of which zodiac sign do not leave any chance to cheat.