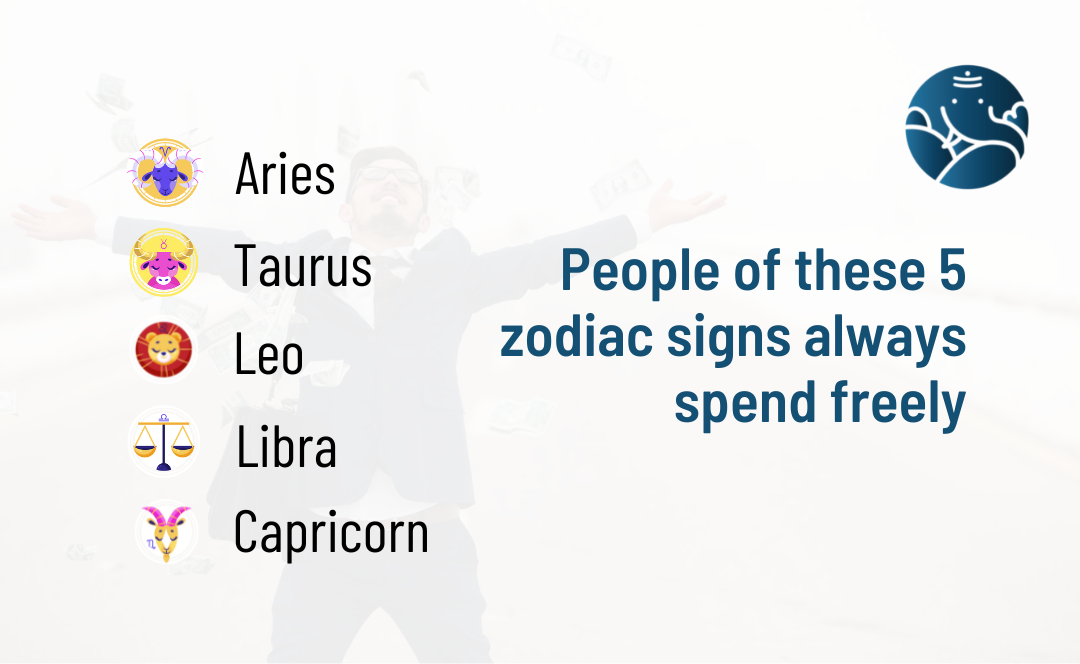 People Of These 5 Zodiac Signs Always Spend Freely
Talking about expensive zodiac signs, in astrology, 5 zodiac signs have been described as very expensive. People of these zodiac signs spend money with open hands. They would love to do a lot of shopping. Many times, they do not even take care of their budget. 
In wealth astrology, it has been told about 5 such zodiac signs, that always spend money openly. They never think about their future and always spend with open arms. People of these zodiac signs are ready to pay any price to enjoy material facilities. Let's see which are these 5 zodiac signs.
Aries
In the matter of spending money, the people of the Aries zodiac are very good. Many times they do not know whether the things they are buying, they really need it or not. Even after having everything with them, many times they spend extravagant money buying extravagant things. People of this zodiac do not have any budget nor do they know how much they should spend.
Taurus
The lord of Taurus is Venus, so it is in their nature to consume material facilities and live a luxurious life. To enjoy the pleasures, they are ready to pay any price for them. They fail to see how much their budget allows them to spend. They do whatever they want and spend lavishly.
Leo
Due to the Sun being the lord of the Leo Sign, they care a lot about his reputation and respect. To maintain their name and respect in society, the people of this zodiac spend a lot on appearance. They love to spend on food and drink and gadgets. Not only this, people of this zodiac always think about earning money from money, so they invest money anywhere without looking at their budget. That's why sometimes nothing is left in their hands.
Libra
People of this zodiac also have a special effect of Venus and that is why their nature is very expensive. Librans buy everything they want, then the cost of anything doesn't matter to them. Before investing money anywhere, they do not think even once whether it will benefit or harm them. Expensive cars and expensive watches are the main hobbies of the people of this zodiac. But soon their mind is filled with this too and then they start thinking about other things.
Capricorn
Capricorn people have this quality that they are very spendthrift but prefer to spend money to please others more than themselves. The lord of this zodiac is Shani, who makes them spend a lot of money. A lot of money is spent in their hands and many times they do not have any account of the expenditure and they do not understand at all that on which item their money was spent. They are so kind that even if someone asks them for help, they are unable to do so.
Conclusion
The lord of the zodiac has a special effect on the nature of the human being. Because of this people of some zodiac signs are expensive. If you want to know more about the people of the expensive zodiac, then know through astrology phone consultation.