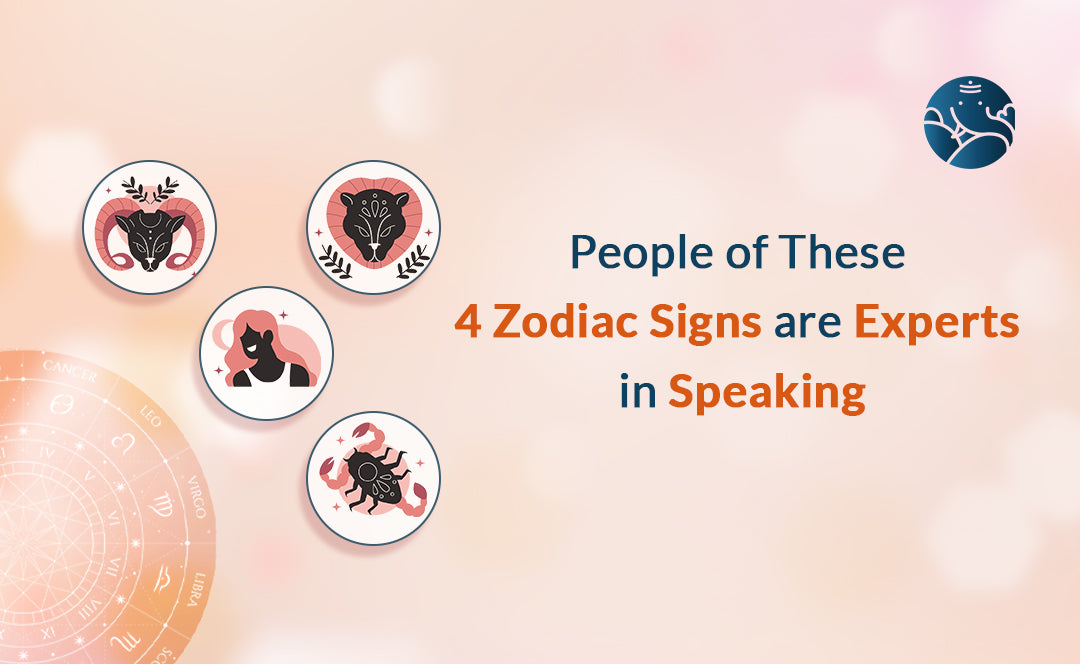 People of These 4 Zodiac Signs are Experts in Speaking
According to the zodiac sign of a person, their nature is also there. According to astrology, people belonging to certain zodiac signs are considered very clever. They get their work done easily with their discretion and intellectual skills. Their reasoning power is amazing. They are also experts in the art of speaking. They impress whomever they talk to.
Aries
Aries people are fast-paced, optimistic, and self-centered. Being the first sign of the zodiac, they are innocent like a baby. Their symbol is the ram, which is fearless and courageous. The people of the Aries zodiac always like to live their life on their own terms. Such people do not compromise with their ideology. People of this zodiac are sharp-minded. They follow their own rules and regulations. They want to run the world behind them. They are successful in influencing others with their intelligence. People blindly believe in their words. Self-confidence and restraint are the most in these.
Leo 
They work from the heart. These honest and charismatic personalities of rich people remain generous even with their mistakes. Affectionate and full of dramatic behavior, they stand out in the crowd due to their personality and are successful in making an impact with their charm. People of this zodiac are sharp and clever-minded. There is so much attraction and confidence in their speaking style that the person in front cannot live without being influenced by them. They know very well how to trap the other person in their words. They impress others with their discretion and intellectual prowess.
Virgo
Hardworking and methodical, Virgo people want to be in charge of everything themselves. These skilled and practical individuals prove to be good employees in their workplace. Because nothing escapes their vision. By being around them, dutifulness automatically spreads in the environment. People of this zodiac are eloquent as well as intelligent. They are influenced by the planet Mercury. They have amazing logical power. With their words and intellectual skills, they get their work done with love. These people handle every difficulty and every problem with great understanding.
Scorpio
The people of this zodiac are serious about knowing about others. They focus on important questions. It explores the mystery that is often found in the midst of a world of black and white. Most Scorpios have an insatiable curiosity that fuels their investigative souls. People of the Scorpio zodiac are of fearless nature. There is a wonderful quality of leadership in them. Due to their sharp mind, they easily get their work done. Along with a sharp mind, they have tremendous courage. This is the reason why people of this zodiac are successful.
Conclusion
According to astrology, every planet has its own nature. The zodiac signs of the planets are affected according to them. In such a situation, people of every zodiac definitely have one or the other quality. If a person is an expert in speaking well, then some people work on the strength of their work and hard work; So, on the other hand, the nature of some people is such that they get their work done just by talking. If you want to know what kind of nature the people associated with your life are, then you can know according to their zodiac sign by online astrology consultation.