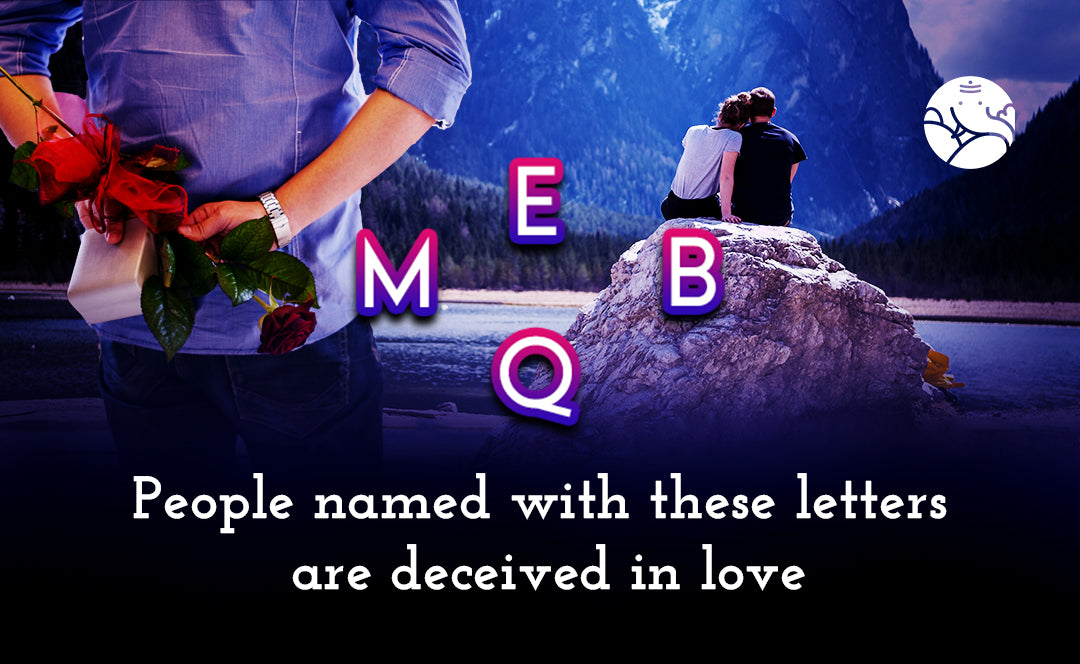 People Named With These Letters Are Deceived In Love
The personality of a person can be ascertained from the first letter of the people's name. Whether he will get love in his life or not, whether he will be together for life even after getting true love, how will people love life, marital life, all this information can be obtained from astrology. So let's know about people with such names who are often deceived in love.
People With Letter B
Such people whose name starts with the letter B, are very emotional type. These individuals get attracted to beautiful people very quickly and fall in love with them. This weakness of theirs creates problems later on. Due to this, they get cheated in love. These people are open-minded in the matter of romance.
People with the letter B like to walk out of the box. They are very soft-minded and do not mix much with people. If you become friends with this name, then it lasts long because these people understand the importance of relationships. They never reveal personal things. They accept love with an open heart, due to which they also get cheated, but they know well to control themselves.
People With Letter E
Such people whose name starts with the letter E, are very funny and open-minded. These people very quickly fall in love without any thought. Also, get serious with your love partner. For this reason, they get cheated in love.
Those whose name starts with this letter, have a lot of habit of laughing. These people are very blunt and immediately distance themselves from negative people. Want to put everything in one order. There are few hearts by nature, no one can say when their heart will come to them. But on whomever their heart comes, they want them passionately.
People With Letter M
People with names starting with the letter M are very loyal to their partner and take great care of their loved partner. Still, they are more likely to get cheated in love.
People with the name of this letter have a tendency to suppress things in their minds. It is said that such a nature is sometimes dangerous to others. Even if the matter is bitter if someone says it openly, then the matter ends there, but by keeping things in mind, the result is not good. It is better to keep a proper distance from such people. Do not think much before spending. They are more attracted to the best. Talking about love, they are sensitive and go on drowning in the relationship they fall into and they also need a partner who loves them wholeheartedly.
People With Letter Q
Such people get everything in their life, but their bag remains empty in the matter of love. Due to various reasons, these people are unable to cope with their partner and they remain poor in the matter of love.
These people do not have the desire to get much in life, but luck gives them everything. They are honest and honest by nature. Are very creative by nature. They are lost in their own world. Talking about love, they cannot walk with their partner. Sometimes they may have to face inequality in thoughts and sometimes in work. By the way, attraction towards you comes easily.
Conclusion
From the first letter of the name, it can also be known whether the person will get true love or not. Even if true love is found, then whether he will get along with him for life or not, that is, he will be able to marry the love partner or will be left behind. If you also want to know everything from the letter of your name, then go to an astrology phone consultation.