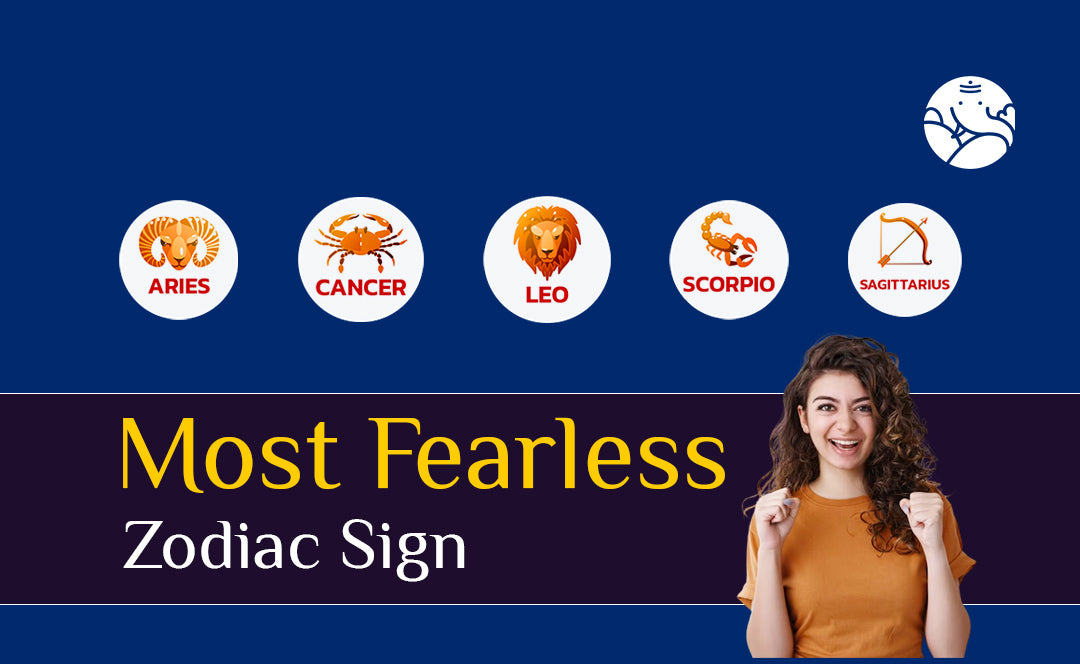 Most Fearless Zodiac Sign
Every person has their own nature and identity. Some people are very courageous and fearless and do not hesitate to do anything, while some people are of timid type. Such people get scared of small things. Gets nervous very quickly. According to Vedic astrology, there are some zodiac signs in the zodiac whose people are considered fearless, they may have weaknesses, but they have very little sense of fear. 
Aries Fearless
The people of Aries, the first sign of the zodiac, are considered courageous and fearless. The people of this zodiac are considered to be influenced by the planet Mars, which is the factor of courage and bravery. That's why these qualities are also seen in the people of this zodiac. They do not panic even in adverse circumstances and move forward with courage. The people of this zodiac also have this quality that they can remove the fear of others. Aries people live life on their own terms. These people are stubborn by nature and strong in mind. They face challenges with great skill. This is the reason why they overcome all the difficulties in their life. These people are determined and do not back down without setting things right.
Cancer Fearless
People of this zodiac are very emotional, sensitive, and caring towards people. These people love anyone with all their hearts and can go to any extent to make their lover happy. However, there is another side to his personality as well. If you try to take advantage of them or cheat them, then they are not going to leave you easily.
Leo Fearless
The people of Leo Zodiac owned by the Sun are also fearless and courageous. The people of this zodiac have the power to correct difficult situations on their own. You can also see Leo people doing adventurous work. Along with this, the quality of leadership is also seen in the people of this zodiac. Leo signs people know their worth very well. If someone tries to forcefully engage with them, then they put him in different trouble. People of the Leo zodiac are quick-tempered, powerful, outspoken, and have a strong personality. He never backs down to fight his battle.
Scorpio Fearless
Although the people of Scorpio appear calm, there is no lack of courage in them. He is always ready to face any difficult situation in order to complete his work. Courage and fearlessness can also be seen in them. Scorpio people are independent and open-minded. These people do all their work themselves and do not take help from anyone in a hurry. They know very well how to solve their problems. These people with complete fearlessness make people realize their power. The people of the Scorpio zodiac are usually stubborn, mysterious, and sharp in nature. Getting involved with these people can definitely cost you a lot.
Sagittarius Fearless
The people of Sagittarius, the chief of the fire element, are also considered fearless and courageous. They also enjoy doing risky things and they are always ready for that, although they do think carefully before taking any kind of risk in life. You can often see the people of this zodiac doing such things in which other people have to face difficulties.
Conclusion
There are total 12 zodiac signs in astrology and each zodiac sign has its own distinct nature. In this zodiac cycle, four zodiac signs are considered such that it can be difficult for everyone to get confused. People of this zodiac are fearless, honest, have strong personalities, and are independent-minded. Such people believe in fighting their own battles. To know which zodiac sign is fearless, take an Astrology phone consultation.