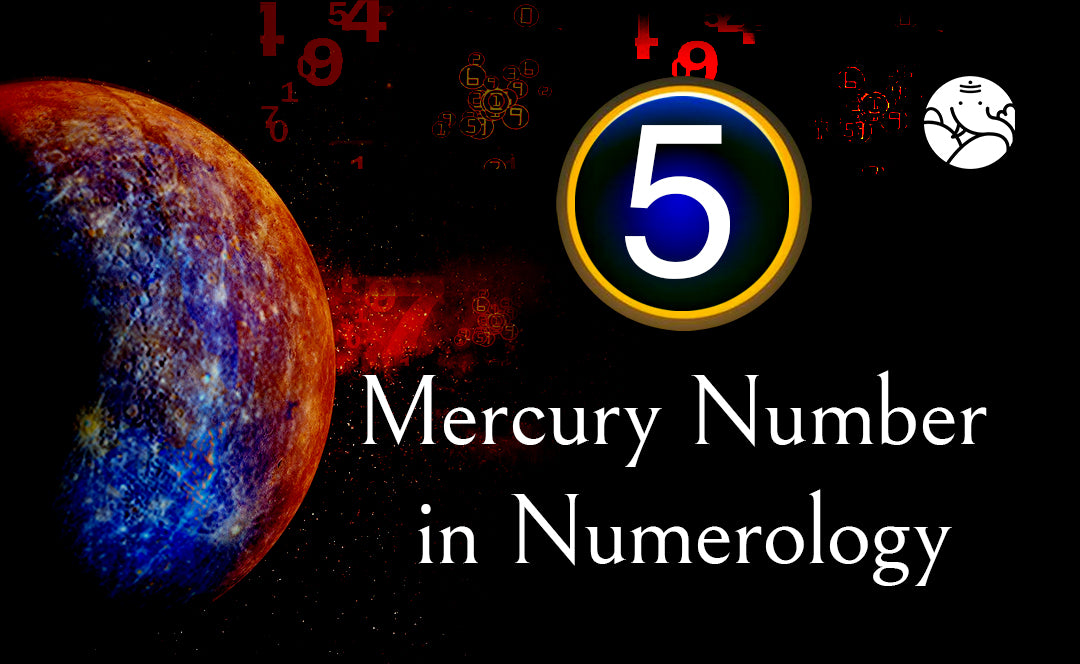 Mercury Number in Numerology
The ruling planet of number 5 is Mercury, which is the symbol of knowledge and wisdom. People with the number 5 are intelligent. People of this number are courageous and hardworking. People with number 5 accept challenges as challenges and fight them and get the victory. Such a person is also very logical. People with this number are experts in taking decisions.
Effect of Mercury on Number 5
Those born on the 5th, 14th, and 23rd have a number of 5. The planet Mercury represents their life. They are of extraordinary logical intelligence. It is difficult to influence them. They have no pride in making friends. They are the ones who maintain lifelong friendships. They are perfect for preserving new ideas, tips, ideas, logic, and imagination daily. Continuous activity is their quality. These thoughts are the dominant person. They do more mental labor than physical labor. There are those who live on the strength of courage, courage, and self-confidence. They get success in business more quickly than in job.
According to numerology, people who are born on the 5th, 14th, or 23rd of any month have a number of 5. The lord of this number is Mercury. Number 5 people always accept challenges as challenges and try to win at any cost. These people earn more profit by working on new schemes. They are always ready to take risks in business and these people are money-minded and business minded.
Personalities of Number 5
People of number 5 do mental labor, work with their minds and move forward. Their mental state keeps changing. These people cannot stay in the same state of mind for a long time. These people are gentle by nature, quick-tempered, clever, and full of intelligence and knowledge. There is a lot of decision-making ability within them. Once the decision is taken, these people do not back down. The personality of these people is attractive, and their way of talking is tempting to others. Whether at home or outside, they like to do everything in an orderly manner. They like to make others laugh by telling small jokes.
The 5th, 14th, and 23rd of every month are auspicious for the people of this number and if we talk about the attack then Wednesday, Thursday, Friday, and Saturday are auspicious. These people should once consider the auspiciousness of these dates and times before starting any big work. Their auspicious colors are green and white. If these people use these colors more and more in their daily life, then no one can stop them from bringing auspicious changes in their fortune.
Generally, their health remains normal. But sometimes excessive hard work and excessive pressure of work bring deterioration in their health. These people are always troubled by insomnia and complain of constipation from time to time. For this, they should not always run after medicines. Home remedies and well-digestible food is a good solutions to this problem. Problems related to eye problems and skin diseases keep troubling throughout life.
Being sociable by nature, they have many friends. He likes to spend more time with his friends. These people maintain relationships with everyone with love and kindness. Household life is pleasant. Due to being sweet in nature, they get love and respect from everyone.
Number 5 people are always interested in doing business. Likes to do side business along with the job. Due to this these people also earn profit. These people are able to become accountants, managers, doctors, journalists, astrologers, etc., and earn fame. Due to their interest in music and full knowledge, they reach heights.
Remedies Of Number 5
Keep a green colored handkerchief with you. Donate green clothes to needy people. Keep a copper coin with you. Place a yellow bulb or chandelier in the center of the house.
Worshiping Lord Vishnu is lucky for people with Radix 5. Planting trees and serving them gives auspicious results. Donation to the poor and eunuchs and the blessings given by them increases happiness.
Conclusion
Due to the sociable nature of number 5, they have many friends. These people maintain relationships with everyone with love and kindness. Household life is pleasant. Due to being sweet in nature, they get love and respect from everyone. If you want to know more about the number 5 ruled by Mercury then talk to astrology.