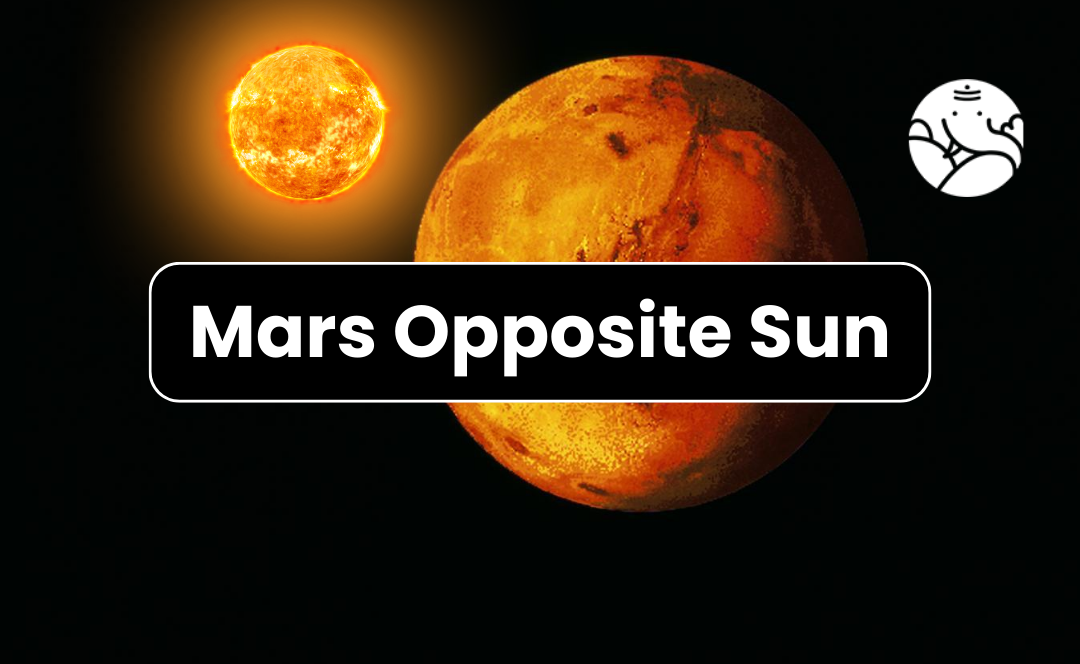 Mars Opposite Sun
Mars opposite Sun birth makes you a passionate and competitive person. You are full of warm, radiant energy that needs to have a safe and creative outlet. Without expressing this warm energy, you will experience a lot of anger and drama. Such bottled-up energy can in extreme cases lead to explosive rage and physical anguish.
Whatever outlet you find, whether creative, sporting, sexual, or professional, it is likely to involve a level of competition that is healthy for you. You will have a strong will to succeed while competing, which is also good.
Problems can arise, however, if you use non-direct methods to win, such as cheating or violence. If you or someone you love is threatened, there is an exception to the rules without a life-threatening situation. Unless you find yourself in the police or military, such cases will be rare. Careers that harness your adrenaline rush are worthwhile, but you may need to learn to harness your anger.
Mars Opposite Sun Natal
You often feel you are in a life-long battle with others for self-definition, but it is really with yourself. It's probably hard to see that since you often have to fight such hard battles with others - sometimes over small issues and other times for your own survival. This is probably because you go through different mixtures of fear, courage, and perceptions of how you view yourself or others. Sometimes, you fear that the needs and demands of others will override your own needs and wants. At other times you are ready to impose yourself on others. Yet, this eternal battle of wills will probably end the moment you can be overwhelmingly sure that no one can extinguish your light. Then, you'll be able to assert with all the respect, grace, and determination you want what you want without feeling rejected or dominated. You can continue to shine your light with or without opposition.
Mars Opposite Sun Synastry
Mars Opposite Sun Synastry, your passions, and desires can be so strong that others find you too dogmatic in pursuing them. You may be unaware of this until others react in a defensive or selfish manner. You may get involved in many arguments and fights until you learn to have a greater awareness of the consequences of your actions. Being more considerate of the rights and feelings of others will help you get what you want with less drama. Lowering your ego and lowering your assertiveness are good ways to reduce resistance to your goals.
Business and politics are other highly competitive fields. Working in high-pressure situations against an opponent will hone your skills and lead to personal growth. Very quickly, you'll learn from experience that strategy and patience are key to overcoming an inflated ego or impatience.
Using your strong passion and sexuality is essential to maintaining a healthy relationship. You may have to face jealousy, revenge or risky situations while controlling your rampant sexual energy.
Mars Opposite Sun Transit
You probably need to assert yourself in some way that leads to the resolution of open conflicts and challenging situations. Fighting could have been avoided in the not-too-distant past, but perhaps you haven't decided within yourself how to proceed or whether you want to do so. On the surface, it may seem like you're battling someone else's ego. It doesn't matter how big someone's ego is here, that includes yours. It's the belief that you can't get what you want and the other person is inclined to think the same. Still, the two of you can narrow down what each of you can do and negotiate a mutually working solution. Or if there is no feasible solution, you can choose to walk away. Yet your pride probably keeps you in the fight because you both want to win. Still, nothing will be achieved if you are not winning or moving forward.
Conclusion
Sun transit opposite Mars enhances your assertiveness in achieving your strong desires. Competition is the key word as you are forced to fight for your rights or your desires. This transit requires patience, strategy, and a more nuanced approach. Your instinct may be to come in all guns blazing, but this approach can only increase resistance and antagonism. Although you may need to tone down your arrogance and aggression levels, you still need to assert yourself. Covert tactics like trickery or passive-aggressiveness won't work for you. Just as arguments and anger with others will tell you that you are taking things the wrong way, irritability, anger or jealousy from your side will increase. If you want to know more about the Mars Opposite Sun, then talk to astrologers online.