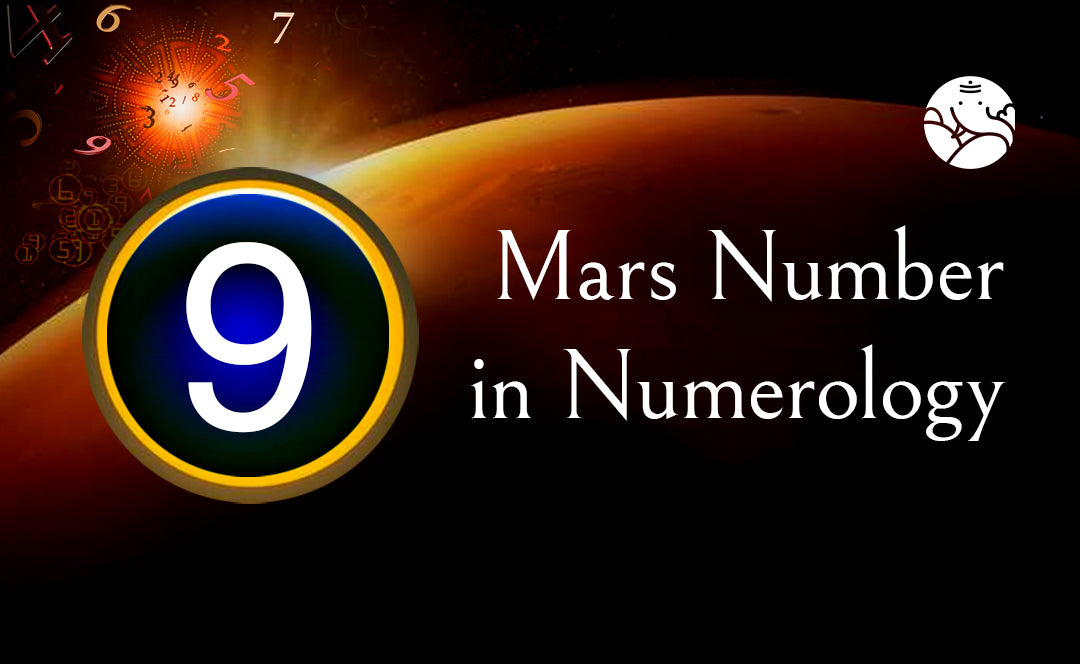 Mars Number in Numerology
The lord of number 9 is Mars. Mars signifies enthusiasm and energy. People with this number are of enthusiastic nature. They are of a strong body. They have the ability to deal with any situation. They are disciplined and firm in principle. Famous poet Dr. Harivansh Rai Bachchan's Radix was 9 only. The tendency of a person with the number nine is also artistic.
Effect of Mars on Number 9
For people who were born on the 9th, 18th, or 27th, their number is 9. Number 9 is ruled by Mars. These people are disciplined and firm in principle. Their life remains struggling to some extent. But these people have the power to deal with all kinds of problems. These people are of artistic nature. These people are intense in the field of education. They are more interested in arts and science. These people are also courageous and lively.
For those who are born on the 9th, 18th, or 27th of any month, their radix is 9. Mars represents their life. They give more emphasis on respect, dignity, and character. Firm in their work, some grumpy by nature, they are creatures with different personalities. They don't know how to bow down and they love to bow down to the person in front of them. A disciplined life is their biggest specialty. Married life is not very good. They are the makers and doers of their own destinies. They have a fascination for the culture and civilization passed on by their ancestors.
Personalities of Number 9
According to Numerology, people with the number 9 are very courageous, hardworking, and energetic. They like to laugh and joke and that is why they are popular among their friends as well. But due to the effect of Mars, they also get angry very quickly. These people love discipline. Their biggest specialty is that they do not back down when faced with any problem, rather they try to find a solution.
According to astrology, people with the number 9 perform well in the fields related to sports, the army, and police service. In the beginning, they have to struggle a bit, but on the strength of their strong willpower, they achieve achievements and success in their life.
Natives with Radix 9 do not have a good love affair. Problems arise in their love relationship. The love affairs of these people do not last forever. Due to anger and arrogance, there is a rift in their relationship. Along with this, they also have to face problems in their married life.
These people are sports lovers, they have a lot of interest in it, or they themselves are sports persons or make their career in it, the risk of an accident always remains with these people, as well as this risk of surgery remains with them.
These people are of adventurous nature, that's why they like to do such things, if they have any friends and they have to help them or they have to fight anywhere, then they are ready to fight for it; can be seen in
Remedies Of Number 9
Number 9 people should always control their anger. The vehicle should be driven carefully. It would be better to stay away from fire and sharp things as much as possible, it is not that you should not work in the kitchen, but try to stay away from other things related to fire or you can keep safety for it.
Number 9 people should avoid being too arrogant, because of this they may have to face trouble. You have to avoid too flashy colors like black and red.
People with Radix 9 should worship or worship Hanuman ji or they should go to the temple on Tuesday, Thursday, and Saturday. They also get a lot of benefits from worshiping Durga Mata. These people should never consume smoking.
Conclusion
According to astrology, the financial condition of people with Radix 9 is good. Most of the people of this radix get the land-property of the ancestors in inheritance. After marriage, these people are likely to get monetary benefits from the in-law's side as well. Along with increasing their wealth, these people are also extravagant. If you want to know more about the number 9 ruled by Mars then talk to astrology.