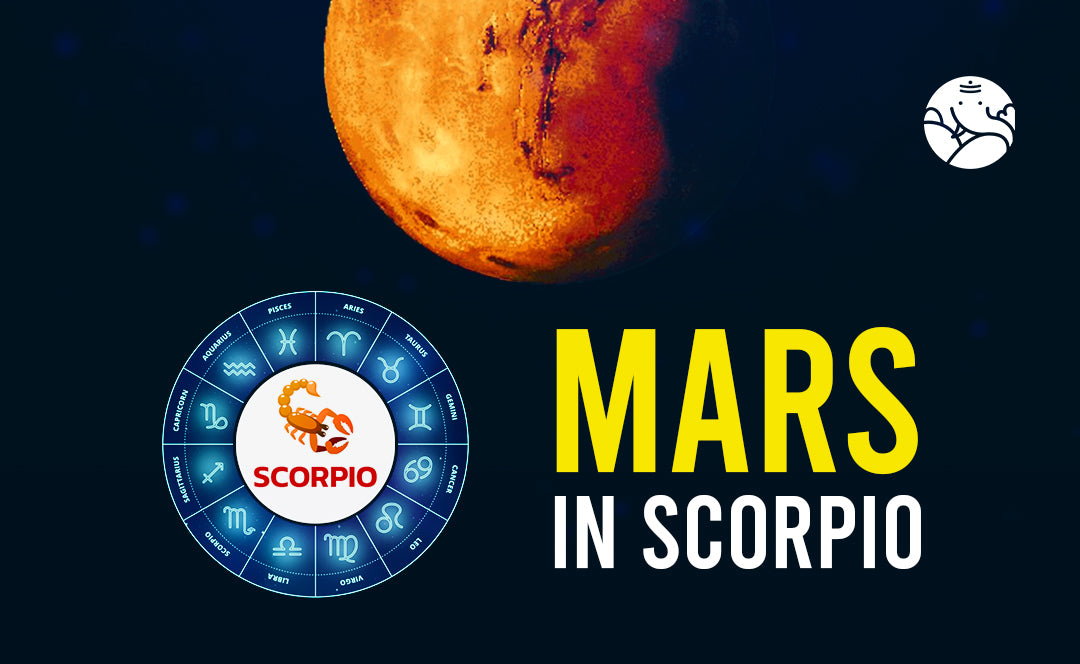 Mars in Scorpio - Scorpio Mars Sign Man and Woman
If you have Mars in your zodiac sign Scorpio, you may be exceptionally sensitive, reclusive, and determined. Your emotional needs are very important. When Mars is in this secretive aquatic sign, you have a great deal of compassion and sensitivity. You have a powerful, forceful personality if you were born under the Mars in Scorpio sign.
Scorpio Mars Compatibility
If you have a Mars in Scorpio, and you get fixated on someone, anything might cause you to rethink your opinion. You have the resolve to use all means necessary to get your goal. When you are in a relationship, you become quite irrational committed, and concerned. When Mars is in Scorpio, you look for solace in forging deep cognitive and psychic bonds with people. You want to be close to people and offer your all for them, but you also expect the same level of fervor and commitment in return. You need a partner who is completely dedicated and eager if you want to keep your emotional excitement. Although you can keep trying to demand proof from your love interest despite your skepticism, in the end, you end up accepting them how they are.
Scorpio Mars Personality Traits 
Scorpio Mars signs like putting all of their concentration and energy into their pursuits in order to achieve their goals. A reserved personality and a reserved environment are traits of the Mars in Scorpio sign. They may appear quiet, yet there is a passionate flame raging brightly within them.
Mars in Scorpio Man 
The Mars in Scorpio man frequently encounters situations that test the boundaries of his feelings. He is capable of feeling a wider variety of emotions than the rest of us at far deeper levels. He seeks confirmation that his actions are moral and that people close to him who he appreciates feel the same way about him. In spite of his outward appearance of self-assurance and comprehension, he is actually a very sensitive restless, and restless individual.
Mars in Scorpio Woman 
A woman with Mars in Scorpio is willing to put up major sacrifices to be with her spouse. What a Scorpio woman looks for because she wants a relationship with someone she can love and feel for. While certain individuals like her way of life, others are unjustifiably afraid of her. A woman who knows what she wants from life and how to get it is unsuitable for use by anyone. Scorpio women have strong boundaries, and are intellectual and enthusiastic, giving the appearance that they are cold and distant people. She is extremely specific, has a high tolerance for discomfort, and gets agitated easily. Despite her outward appearance of calm detachment, a Scorpio lady is actually hiding an ocean of anxiety.
Positive Impact of Mars in Scorpio
An individual with Mars in Scorpio has acute perception and can easily understand other people and their surroundings. Because Mars is in Scorpio, they have a lot of ambition. They have very keen instincts. They are enthusiastic, extroverted water sign that appreciates all of life's pleasures. People with Mars in Scorpio have a remarkable ability to interpret the thoughts and feelings of others. They are always looking for ways to rethink themselves. Despite the agony and tension, they fight the urge to jump off the edge and instead continue on their chosen course with renewed motivation and dedication. People with Mars in Scorpio are also skilled at seeing potential opportunities for wealth.
Negative Impact of Mars in Scorpio
You want to be among people who are intensely passionate and committed if you want to keep your cognitive vitality up. If your Mars is in Scorpio, you are prone to being cautious with capital, maybe to the point that you become a person who enjoys a life little less just to save money. Although you start to empathize, you seldom communicate your true feelings and rather decide to keep them to yourself. When Mars is in Scorpio, your mind is constantly consumed with negative thoughts. You have a propensity for being somewhat rude. However, you are a trustworthy individual.
Conclusion
By seeking advice from an astrologer through an Astrology Phone Consultation, those with Mars in Scorpio may be able to make the most of their talents. By contacting an astrologer, they may prevent the detrimental impacts that other planetary shifts could have on Scorpio and impede their progress.