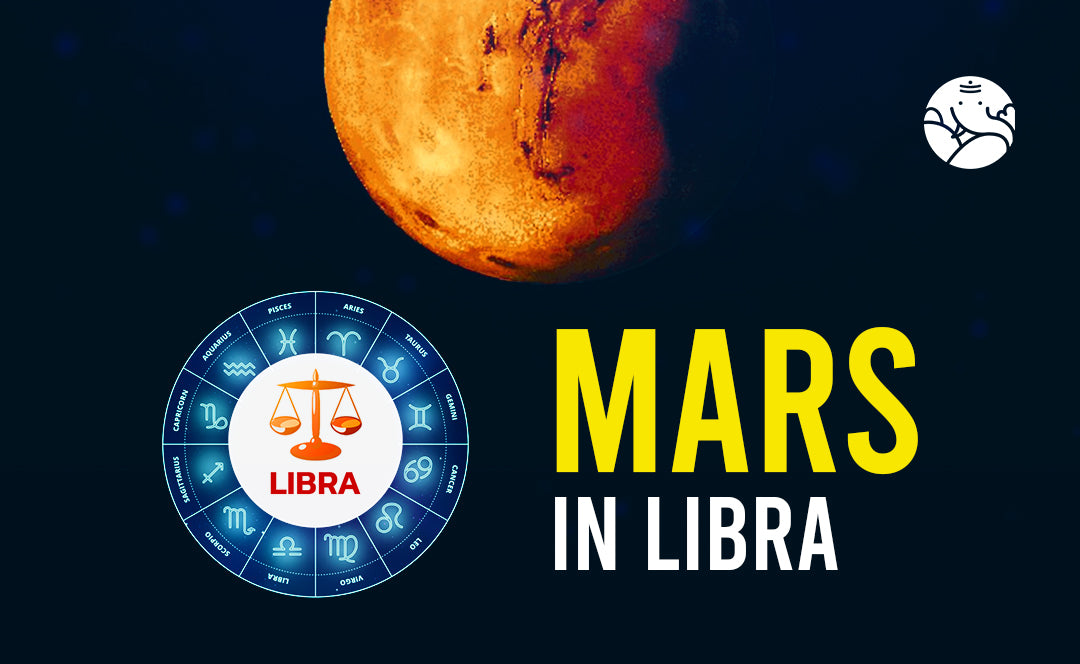 Mars in Libra - Libra Mars Sign Man and Woman
People with Mars in Libra are courageous and upbeat. This is one of Mars's best positions since the emblem of Libra, is characterized by excellence, energy, excitement, recklessness, acceptance, and awareness.
Libra Mars Compatibility
A person with Mars in Libra is The Mars individual who will be drawn to a spouse who is intelligent, genuine, and direct as well as having a sharp mind. Mars in Libra and Aries complement each other extremely nicely. Aries is the most suitable sign for those with Mars in Libra because of the high degree of alignment between Mars in Aries and Libra; they respect one another and each other's needs. Due to their love for both themselves and the world around them, Mars in Libra is always looking for the greatest and the good. Librans born under the Mars sign are intelligent, perceptive, and empathetic people. The problem is that none of them are eager to show off their frightful and sensitive side. They construct tall barriers as a kind of defense.
Libra Mars Personality Traits 
People of Mars in Libra are unable to be controlled and attain fulfillment in their autonomy. Those with Mars in Libra are motivated to conduct their lives as they see fit. Because of its capacity for modification, this symbol is easily adaptable to any situation. They steer clear of obligations and would only act if they believed it would contribute to their knowledge as well as their growth. It also takes a very unusual individual to win over a Mars in Libra sign quickly. Mars in Libra seeks out difficult work and is frequently cautious. They listen to their intuition and evaluate the big picture rather than focusing on little details. Librans are drawn to writing, intellectual inquiry, and religion as Mars Signs.
Mars in Libra Man 
A man with Mars in Libra as his birth sign is generous, upbeat, and ambitious. Jupiter also has control over him. He has a great sense of humor and is lively and passionate. He is aggressive yet relaxed, and he has several morals. He likes to travel, but not randomly. He has a propensity to seek out the unknown and delve deeper thoroughly into the mysteries of life's philosophy. A Libra man is a perpetual optimist who sees understanding and schooling as crucial aspects of life. He does not dwell on lost opportunities or unrealized potential since he has a strong desire for seeing ahead to advance in life. The mutable fire sign implies that he could be impulsive and explosive.
Mars in Libra Woman 
Mars in the Libran Zodiac woman is very bold and emotionally resilient because she is unlikely to hold away when she scents her desires and hopes. She acts under the presumption that one should not lie or deliberately deceive others since doing so would violate some moral principles, serve as a badge of belonging, and lead to a diminished sense of oneself. These women are often fairly kind and friendly, but when they discover an individual has been lying to them, they get incredibly angry and react severely.
Positive Impact of Mars in Libra
Mars in Libra is able to adapt to any situation that arises in life and resists getting caught up in intense feelings. Mars in Libra signs people have a strong desire to study more and develop new talents. They never stop looking for answers to the many problems life throws at them. One of the favorable characteristics of a person with Mars in Libra is assertiveness. Individuals with Mars in Libra are known for being upbeat and vivacious, and due to their charming characteristics, many find them appealing. They do not wish to delve more into their emotions since they can adjust to any situation, whether it is nice or dreadful. Individuals who have Libra as their Mars sign appreciate being around them since they are impulsive and relaxed back.
Negative Impact of Mars in Libra
People with Mars in Libra get really anxious and have a tendency to desire to run away when placed in a humiliating circumstance. They avoid conflict since they believe it could leave them feeling stuck. When in Libra, Mars is upbeat. It is advantageous to have this characteristic, yet it might also be contradictory. Since they are unwilling to understand the bigger picture, they think things will turn out OK. They could frequently find themselves in helpless situations as a result of their impulsivity and steadfast trust, making them a convenient target for others.
Conclusion
Your Mars sign has a significant impact on your demeanor. Mars in Libra has an intense awareness of duty and a penchant for efficiency, making them the most valuable asset in any business setting. With the assistance of astrological advice vide Astrology Phone consultation, they will be ready to make better decisions for themselves.