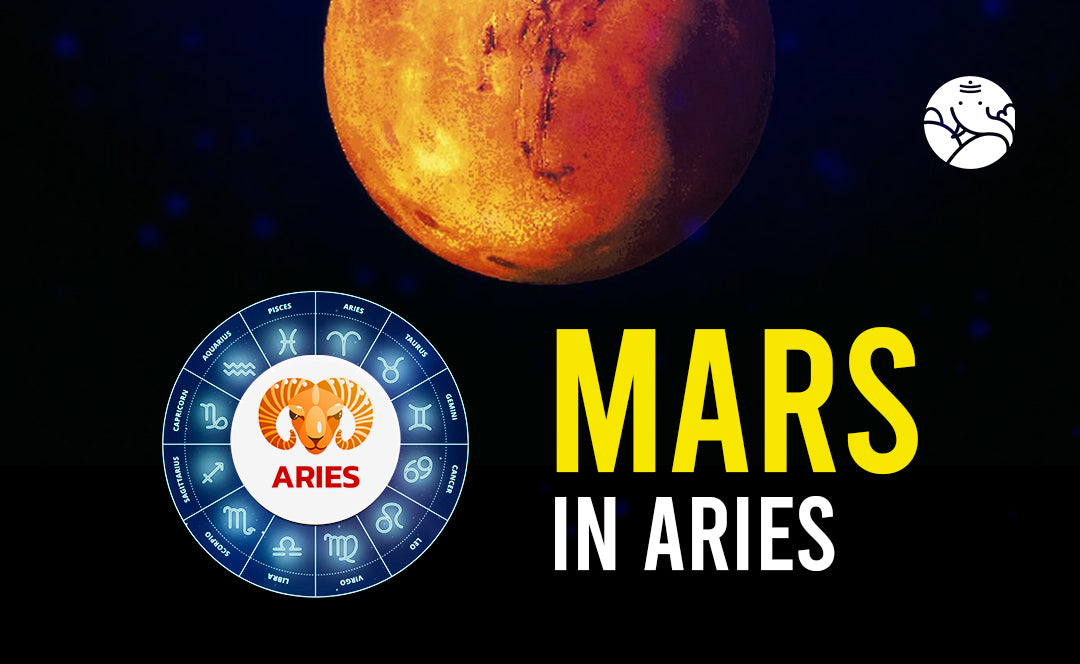 Mars in Aries - Aries Mars Sign Man and Woman
Since Aries is the first sign in the zodiac, its inhabitants are seen as being particularly eager and tenacious. Your Mars sign is focused on learning to control your thoughts, your strength, and your responses. Mars is an ideal match for this rapid atmosphere since Fiery Aries is a Cardinal sign that is characterized by quickness, action, and trailblazing. Mars in Aries people want so much more from their life and are courageous enough to take risks to pave their own path. 
Aries Mars Compatibility
Aries Mars compatibility means that they want to share their feelings more openly and will not wait for their better half to do so. Mars in Aries people tend to make hasty choices when it comes to matrimony and romantic relationships. To develop independently, they frequently look for some solitude. And while this extraordinary influx of vitality might be advantageous, it can also present difficulties in your personal and interpersonal connections. Aries Mars compatibility goes well together because such people observe a relationship as two people growing on their own too and contributing to the growth of their partner. 
Aries Mars Personality Traits 
Those born under Mars in Aries have an impulsive nature. This sign's adherents will emit a macho, combative, dry, and rough character since Mars immediately pairs well with it. They will be driven by a great desire for freedom, independence, tenacity, and self-assurance. They work with enthusiasm rather than emotion, which makes them decisive and straightforward. Scheduling is not the point of this journey. It is about continuing in spite of any future obstacles. The personality traits of Mars in Aries are pleasant and that is the reason they are very well accepted by everyone. 
Mars in Aries Man 
Mars in Aries favors male carriers the most since Aries is a manly sign. men with Mars in Aries have a strong feeling of identity that comes from the heart. His comments frequently have an arrogant undertone. After all, he finds his work enjoyable. It is a lot of pleasure to be with men whose Mars is in Aries. The unique quality of a Mars in Aries man is that he is brave, assertive, and confrontational, and he will never give up on his goals.
Mars in Aries Woman 
Mars in Aries Woman has an overwhelming propel to take risks, especially when those risks result in novel experiences and ideas. They are delighted when confronted with novel and interesting circumstances that challenge them. Mars in Aries Woman is quite bold and strong. They seem to be someone who tries too hard over their relationship, emotions, and everything. Being stronger helps them keep things in order. 
Positive Impact of Mars in Aries 
People with Mars in Aries are very enthusiastic, energetic, flexible, strong, and daring. They are always happy and have a good outlook on life. They are always working for immediate results. They are really ebullient individuals who never hesitate to say what is in their thoughts. Those who have Mars in Aries, are more at ease doing, saying, and achieving their goals; even if they must put up a struggle to do so. If they take their time to avoid making hurried or irresponsible actions, they can highlight the advantageous aspects of Mars in Aries.
Negative Impact of Mars in Aries 
As a result of Mars being in Aries people born under the sign of Aries, they have a high level of restlessness. They frustrate everyone around them because they are obsessed with short-term results. They have a far higher propensity for snap decisions. are fairly open and truthful in expressing your dissatisfaction, which might hurt somebody. The negative impact of Mars in Aries might create a negative influence on their youth. 
Conclusion
People with Mars in Aries must take an Astrology Phone consultation and follow it in order to go in the proper direction in their professional, romantic, and social endeavors. You can find improvements in yourself by seeing an astrologer. An astrology Phone consultation will help you find ways to make your life better if you are born as an individual with Mars in Aries.