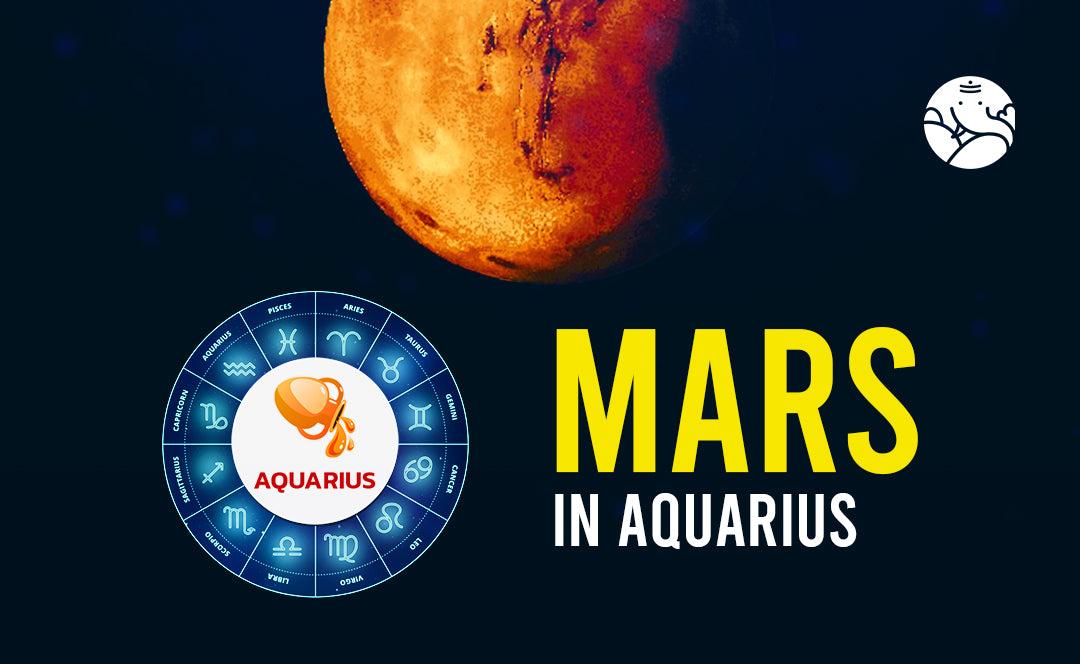 Mars in Aquarius - Aquarius Mars Sign Man and Woman
Aquarius is a strong and assertive sign that works harmoniously with Mars. The Sun and Mars' relationship operates like an adrenaline rush. If your lunar sign is Aquarius, you generally have a strong desire to assume leadership roles and are confident in yourself. You decide to focus on your unique skills rather than asking for help.
Aquarius Mars Compatibility
They have a strong and unwaveringly loving disposition yet are sometimes circumspect and picky. When their devotion is aroused, they will, nevertheless, respond with pure vigor. Aquarius natives with Mars in their sign have an intense need for extravagant and glamorous romance and are compelled to look for attractiveness in their mates. Man is drawn to attractive women with Mars in Aquarius who have a good disposition and make being around them enjoyable. An Aquarius woman is an intense and demanding partner. She likes to be admired and desired in a relationship. She displays her admiration in a way that reflects her exuberant personality. She wishes that her potential love connection would value a relationship the same way she does with dedication, honesty, and originality.
Aquarius Mars Personality Traits 
Mars in Aquarius makes a person outgoing, happy, kind, and submissive. You possess the confidence needed to influence others, and your leadership abilities are exceptional. You have a positive outlook on life. An Aquarius with Mars has a wonderful disposition. People listen to what they have to say, just like a teacher. Sometimes you feel alone. You also get a lot of praise a lot of the time. If you have a Mars in Aquarius sign, you may be gifted at imaginatively comprehending that allure and importance for individuals around you. Your unique point of view will impart knowledge to others.
Mars in Aquarius Man 
A really reputable and self-assured man who continually lives by his ideals is the man with Mars in Aquarius. These people are really bold, inventive, and original. They will not let anybody stop them from fulfilling their ambitions. These natives are extremely passionate and driven, and they see failure as a shameful result that would tarnish their impeccable reputation. Furthermore, it gives people the confidence to take on challenges directly, overcome disappointments, and give everything they have to what matters.
Mars in Aquarius Woman 
Women of Aquarius are frequently welcoming and generous. They want to shine naturally and let it shine on everybody. Mars in Aquarius indications typically provides people a sensation of being observed, concerned, and necessary thanks to their rich innate empathy. A woman may prefer a lesser spouse whom she can control freely as she develops into a strong and decisive individual, making this posture somewhat less appealing for her. Women in Aquarius are comfortable and driven by an insatiable need for affection and devotion. She adores all living things and is always attention-seeking.
Positive Impact of Mars in Aquarius
Mars in Aquarius indications has incredibly generous souls due to their compassionate natures. Mars in Aquarius signs is characterized by a tendency to lavishly spend their energy, concentration, and compassion on others in their connections. Mars in Aquarius indicates individuals will prosper when they concentrate their efforts on helping others. Mars in Aquarius signs are typically the center of attention because of their unique view on life, keen dialect, and knack for humor. Mars in Aquarius signs frequently approaches their duties with a confident, self-assured attitude.
Negative Impact of Mars in Aquarius
There are certain drawbacks to each Mars sign. Aquarius signs have a tendency to come out as a little bossy. Their unwavering confidence and excitement could come across as a touch aggressive. Additionally, people with a Mars in Aquarius have incredibly fragile egos and are especially sensitive to criticism. Because they like to be in charge, even the smallest act of disrespect might make them aggressively aggressive or utter nasty words. They are additionally capable of utilizing lies and trickery to further their objectives.
Conclusion
Those who are born with Mars in Aquarius are likely to be generous, dedicated, confident, and daring. Such people ought to be recognized for their kind souls and welcomed, but in order to utilize all of these traits to their fullest potential, one must consider other astrological features of the person. A consultation with an astrologer through Astrology Phone Consultation can assist those with Mars in Aquarius in maximizing their strengths. They can protect themselves from the harmful effects that other planetary shifts may bring by seeing an astrologer.