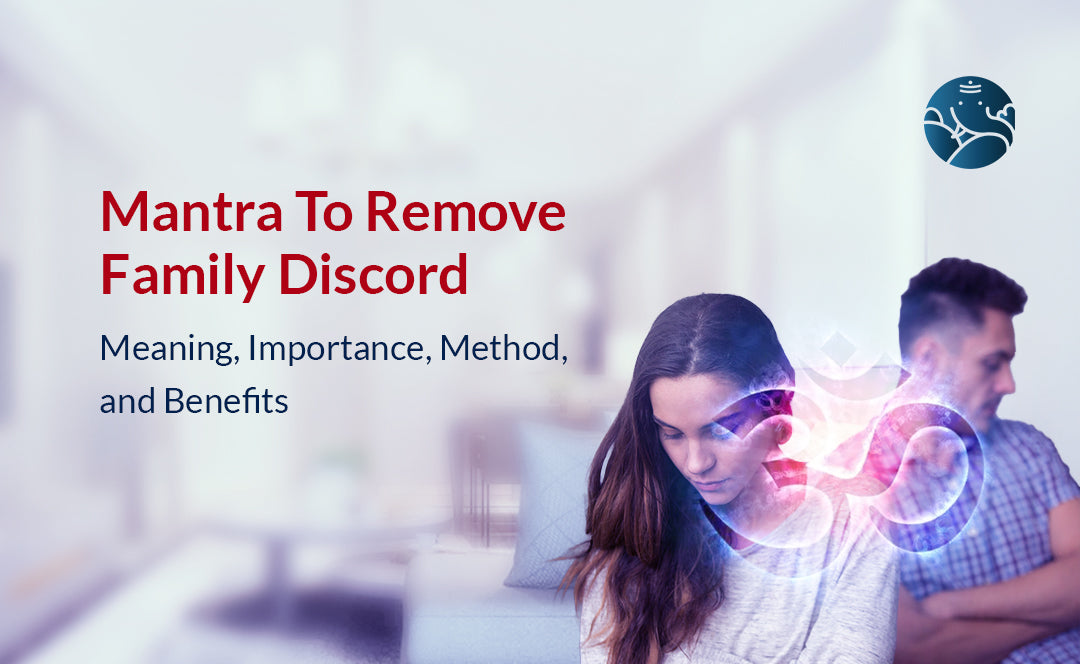 Mantra To Remove Family Discord: Meaning, Importance, Method, and Benefits
Often some people are heard saying that every day there are conflicts in their family regarding some or the other matter or sometimes even without any subject and every day husband-wife, daughter-in-law, or other family members keep fighting and fighting. Despite the family being prosperous in all respects, unrest continues unnecessarily in the house and among the members, if distress and unrest continue in the house, then it has a bad effect on the children of the house as well.
Every person wants that there should be happiness and peace in his house. Family members love each other and live their life peacefully. If there is happiness and peace in the family, then the person gets mental peace, but if there are quarrels and conflicts in the family, then he does not feel like coming home. Sometimes the quarrels increase so much that there is a rift in the relationship. Then there is no other way except separation. If similar quarrels happen daily in your house and you also want to get rid of those quarrels, then try chanting these easy mantras given by us. They can bring happiness in life by improving the atmosphere of your home.
Mantra to Maintain Harmony in the Family
If there is a difference of opinion in your family about something or if there is no harmony among each other, then you can chant this mantra of Hanuman Ji to solve this problem, which will bring sweetness to your family.
 ॐ हं हनुमते नम: 
Om Han Hanumate Namah
Mantra to Keep the Peace in the Family
If you live away from your family or there is unrest in your family regarding money, then you can chant this mantra of Lord Vishnu to get out of this trouble, then you can get rid of this problem.
कृष्णाय वासुदेवाय हरये परमात्मने 
प्रणत क्लेशनाशाय गोविन्दाय नमो नमः
Krishna Vasudevay Haraye Paramatmane
Pranat Kleshnashaya Govinday Namo Namah
Mantra to Create Love Among Family Members
If there is no love among each other in your family or if you create jealousy on seeing each other, then you can awaken the feeling of love in your family by chanting this mantra.
यानि कानि च पापानि जन्मांतर कृतानि च तानि सरवानि च तानि सरवानि नश्यन्तु प्रदक्षिणा पदे पदे ||
Yani kani ch papaani janmantar kritani cha taani sarvani cha taani sarvani nashyantu pradakshina pade pade ||
Conclusion
Mother Lakshmi does not stay in the houses where there are frequent fights. Planet defects and Vastu defects are also the reason behind all these. Mantras for this can be beneficial for you. If you want more information about the mantra to remove fights, then talk to astrology.