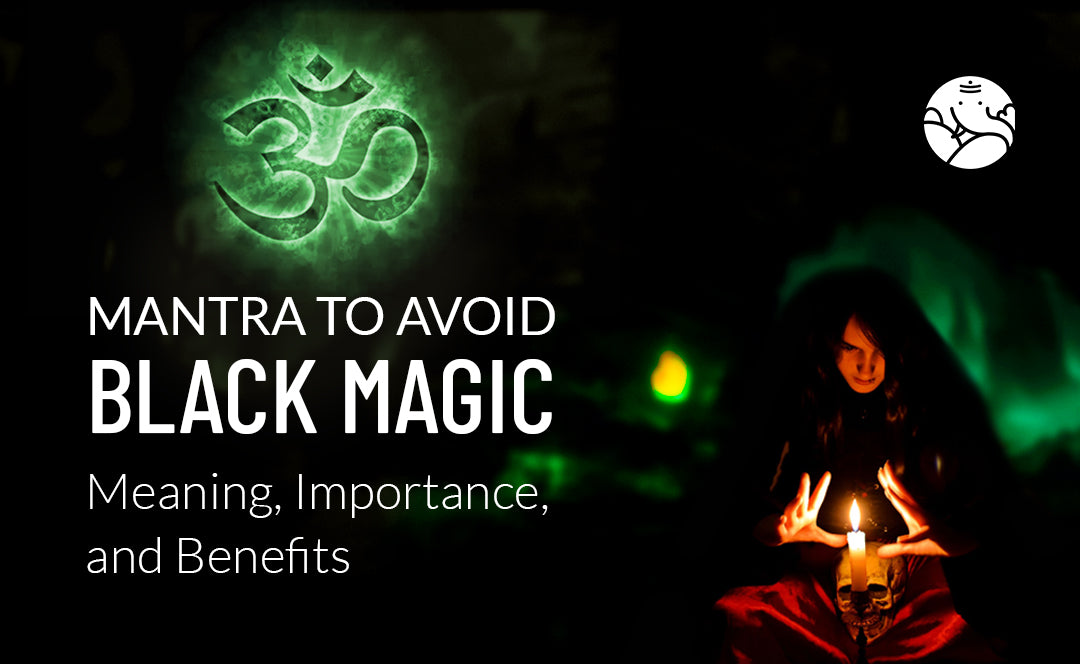 Mantra to Avoid Black Magic: Meaning, Importance, and Benefits
If you are troubled by black magic and sorcery, then the black magic killer mantra can act as a shield for you. Often, people who are envious of a person who gets profit in business, promotion in a job, or increase in gold, silver, and money resort to black magic to destroy and destroy him. People also remove personal enmity by using black magic. Under the influence of tantra-mantras, there is a loss in business, troubles arise in the house, or health problems start coming.
People troubled by witchcraft and black magic chant this mantra on the new moon or full moon night. If you want better results then this mantra can be done on Diwali, Hariyali Amavasya, Holi, or other special days. To chant this mantra, one should first light an oil lamp in front of Bhairav ​​Dev's idol or photo while concentrating. It is mandatory to wear black clothes for chanting this mantra. Bhairav ​​Mantra should be chanted 1008 times with a black Hakik Mala. Once the garland has been chanted, the person who has been subjected to black magic should be given water, cloves, cardamom, and ashes. In this way, the effect of any black magic can be nullified. If you are also troubled by black magic, then read about the mantra to get rid of it.
It is believed that by worshiping Kaal Bhairav, victory is achieved in enemy liberation, black magic, crisis, and court cases. Apart from this, by worshiping them, Saturn's wrath also calms down. It is said that worshiping Kaal Bhairav on Sunday and Tuesday is very fruitful.
Mantra to Avoid Black Magic
If you are surrounded by many such problems in your life, which are not allowing you to succeed in any area of life, due to which you feel that there is some black magic on you, from whose bad effects you are unable to emerge, So in such a situation you can reduce your problems by reciting this mantra of Kaal Bhairav 27 times daily.
ॐ काल भैरवाय नमः 
Om Kaal Bhairavaya Namah
Conclusion
According to the scriptures, worshiping Kaal Bhairav, Hanuman Ji, and Kali Maa and chanting mantras in Kaliyuga gives quick results. If you also want to get rid of black magic, then know about all the mantras from online astrology consultations. Astrology can give you information about the mantra to remove black magic.