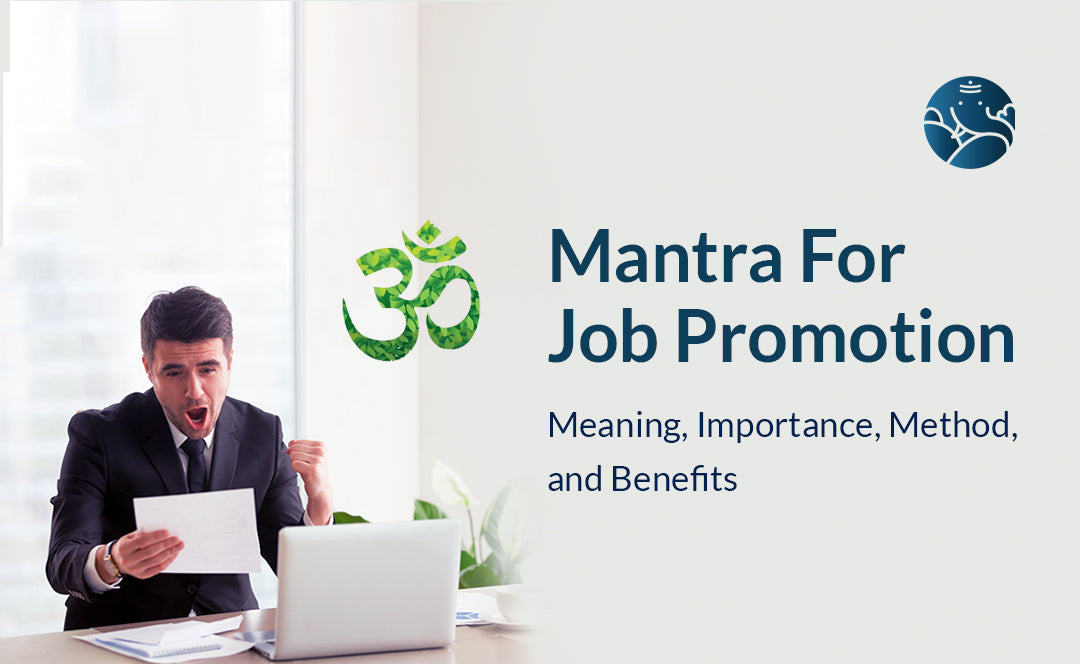 Mantra For Job Promotion: Meaning, Importance, Method, and Benefits
Everyone works hard and tries hard to get progress in the job. But sometimes this is not possible due to planetary constellations and the result is that the person becomes a victim of depression. If you also want a promotion in your job or are looking for ways to overcome your financial crisis, then you can try these mantras of astrology.
Everyone wants to progress. Progress in business and promotion in jobs has been made difficult. Getting a promotion in the job has become a challenge, especially for employed people. Even after doing smart work and hard work, even a slight increase in salary is not giving satisfaction to the mind. In such a situation, when smart work and hard work are not enough, then you should try some astrological mantras to strengthen your lucky stars.
Mantra to Transfer to Desired Place
If you are doing a job far away from your family and want to get transferred to your village or city but fail, for that you should chant this mantra which can help you to get transferred to your desired place.
ॐ ऐं ह्रीं क्लिम चामुण्डायै विच्चे मम कार्य सिद्ध करस्यते
Om Ain Hree Klim Chamundayai Vicche Mam Karya Siddha Karsyate 
Mantra to Get Higher Position in Job
You want to take a higher position in your job, for which you work hard, but you have to work in the same position, due to which you feel stressed, then for this, you chant this mantra of Shani Dev. Do what can help you to get a higher position.
ॐ शं शनैश्चराय नम
Om Shan Shanishcharaya Namah
Mantra to Keep Job Stable
If you are working in a company and your salary is also good due to which you want to keep your job stable forever then chanting this mantra will help you to keep your job stable.
श्री सांबसदाशिवाय नम: 
Shri Sambasda Shivay Namah
Conclusion
Sometimes the promotion stops because your boss does not see the confidence in you, which is necessary to get the promotion. Especially if you are working out of fear in the office, then it is even more difficult to get a promotion. In such a situation, one should chant mantras to drive away their fears. You can chant mantras by talking to astrology. With the help of astrology, you can know about the correct method of this mantra.