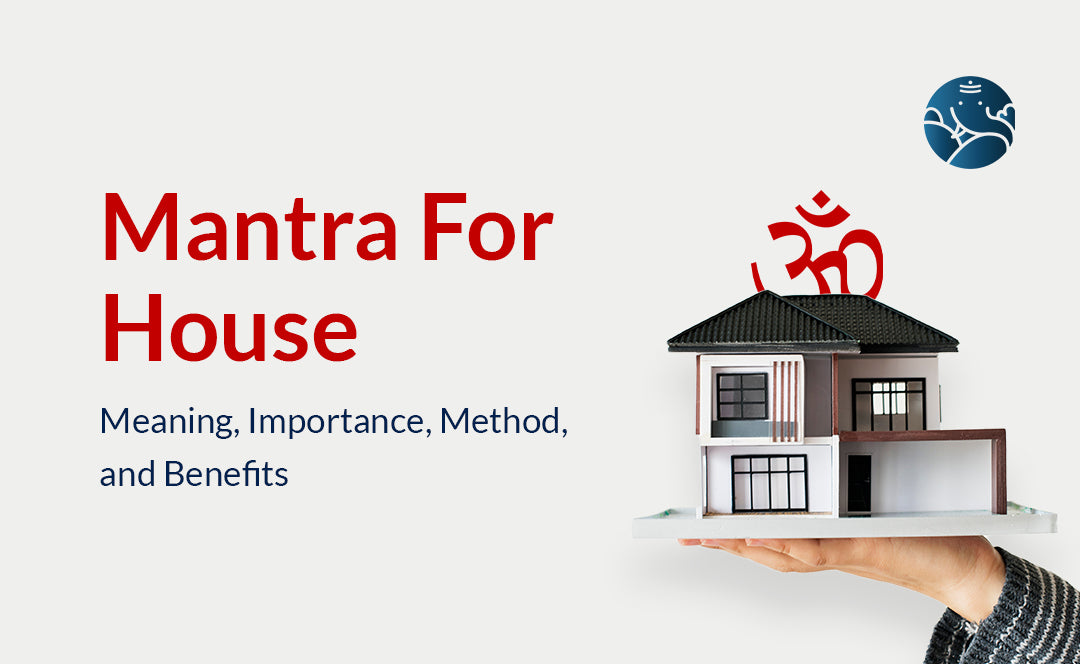 Mantra For House: Meaning, Importance, Method, and Benefits
Whenever we start any auspicious work, we take the help of mantras so that whatever work we are starting becomes very successful in the future. In the same way, in a house where there is mutual love and affection between the members of the house, the atmosphere of that house remains full of happiness, peace, and prosperity. But in the house where there is an atmosphere of sadness and sorrow, happiness and prosperity are far away from that family. lives. If you also want that there should be peace and happiness in your family, then here are some such chanting of such mantras, by chanting which positive energy is transmitted in the house and peace remains in the family. Let us know which mantra you can chant.
Mantra means binding the mind in a system. Sometimes useless thoughts come into our mind, due to which our mind becomes unnecessarily sad and we are filled with various kinds of worries, in such a situation mantra is most effective. By reciting the mantra, an atmosphere of peace is maintained in the house and by chanting this mantra we get freedom from the sins committed by us knowingly or unknowingly or all the sins we have committed in our previous births.
Powerful Mantra to Get Own House
If you want to get a new house then chant this mantra which can fulfill your dream. With the auspicious effect of this mantra, you can get complete success in getting your new home. But this mantra needs to be pronounced with a clear and pure heart.
ॐ श्री विघ्नेश्वार्य नम: 
Om Shri Vighneshwarya Namah
Mantra to Get Rid of the Rental House
If you live in a rented house and want to get your new house, then chant this mantra of Lord Ganesha with a true heart, and you can get the happiness of your new house. You can make the owner of your house by getting rid of the rented house.
ॐ निर्हन्याय नमः 
Om Nirhanyaya Namah
Mantra to Keep the Peace at Home
If you want to enter your new house or have started living in a new house and for happiness and prosperity to remain in the house, you should chant this mantra which can bring happiness and prosperity to your house.
ॐ अविनाय नमः 
Om Avinay Namah
Conclusion
In today's era, a vehicle has become the need of every family. There are many people who strive for a vehicle throughout their life but are unable to get even a normal vehicle. In astrology, special yoga is mentioned in the horoscope for the vehicle. According to astrologers, the fourth house or Chaturthesh planets in the Kundli control wealth and vehicle happiness. Know about the mantra of vehicle happiness in life by talking to astrologers.