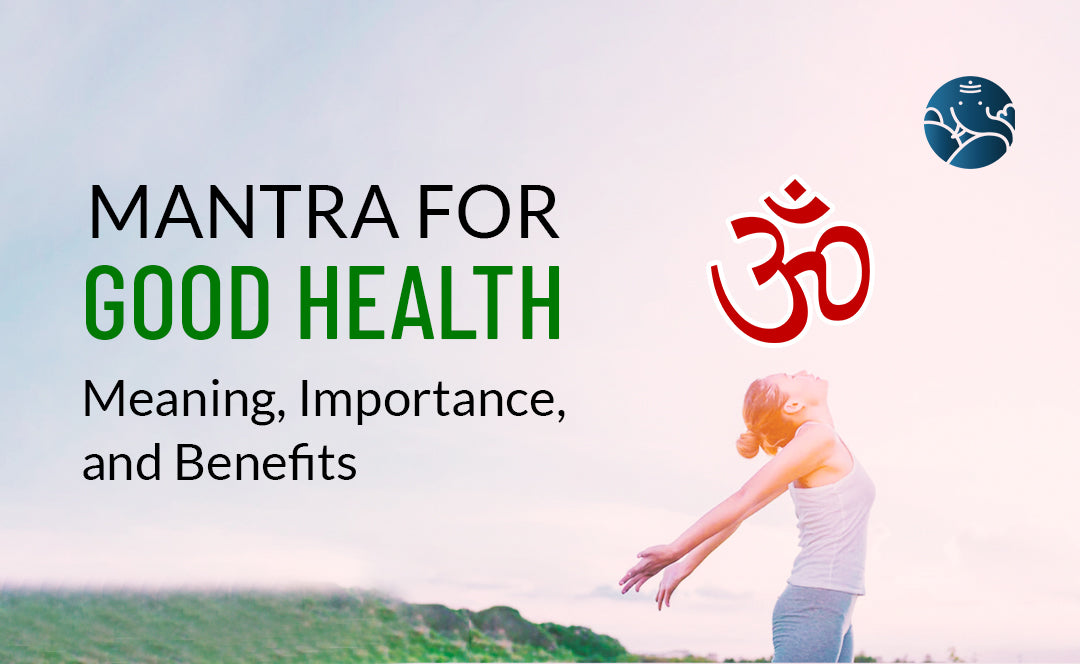 Mantra for Good Health: Meaning, Importance, Method, and Benefits
In human life, every person worships the happiness and prosperity of his life. According to religious belief, a man should perform different types of worship rituals, mantra-recitation, havan, charity, and other measures to protect his family. According to astrology, if all these measures are followed lawfully, then a person can have a long life. There are many mantras mentioned in Hinduism which aim at human welfare. These mantras have divine and supernatural powers, and serious diseases and premature death can also be avoided by them.
Mantra chanting has been considered very important in Sanatan Dharma. Even ages ago, our sages always used to chant mantras. In today's time, even though no one has enough time in modernity to spare time for chanting mantras etc., even today the power of mantras is equally important. Such mantras have been given in our scriptures, chanting which can remove the negativity of life and bring positivity, and all human beings can get rid of all their problems. In our scriptures, information has been given about some such mantras, if chanted regularly, relief can be found even from serious diseases, but along with this, it is necessary to keep taking your medicines, etc. on time.
Mantra to Improve Health
If you have been a victim of a disease for a long time and are not able to get rid of that disease, you have to suffer mental stress along with that disease. To avoid this, chant this mantra 27 times every day.
ऊं भूर्भुव: स्व: तत्सवितुर्वरेण्यं भर्गो देवस्य धीमहि। धियो यो न: प्रचोदयात् ||
Om Bhurbhuvah Swah Tatsaviturvarenya Bhargo Devasya Dhimahi. Dhiyo Yo Nah Prachodayat 
Mantra of Health For Peace in Life
If there is a disturbance in your family or in your life and you are stuck in some or the other troubles then you should chant this Kalesh Nasak mantra this mantra will bring peace to your family and make your life sweet.
कृष्णाय वासुदेवाय हरये परमात्मने। प्रणत क्लेशनाशाय गोविन्दाय नमो नम: ||
Krishnay Vasudevay Haraye Paramatmane. Pranat Kleshnashaya Govinday Namo Namah ||
Mantra to Maintain Good Health
If you want to maintain good health, then you have to take great care of your food and drink, even after that if you are facing minor problems, then chant this mantra of Lord Vishnu.
 ॐ हूं विष्णवे नम: 
Om Hoon Vishnave Namah
Conclusion
Human beings mainly have only a few desires in life, which include progress, wealth, and good health especially. To fulfill these, astrological mantras which will increase your health and also provide wealth and prosperity along with progress in work. If you want to know more about the health mantras then talk to astrologers.