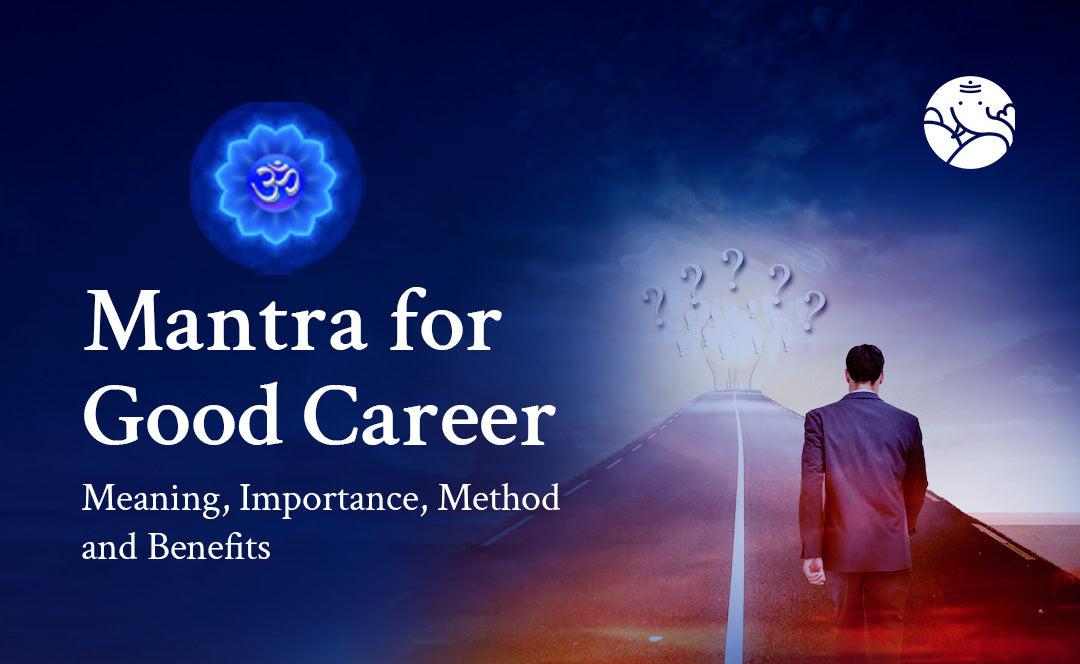 Mantra for Good Career: Meaning, Importance, Method, and Benefits
Everyone wants to move forward in this world, but sometimes it is not possible even after working hard. For this astrologers say that chanting this mantra can be beneficial for you. Mantra to move ahead in the career.
To move forward in life, it is important that you can deny when the time comes. There will be many occasions in life when you will be confused. You will feel how to say no to them. Many times you will find yourself in such a situation, when you do not say no, then you will have to suffer a lot. In such a situation, you have to see that partnership does not run in business. You have to learn when not to speak and when to speak. If you don't do this then you will be de-focus. Will not be able to concentrate on the target.
Since ancient times, Vedic astrology is considered to be a science capable of solving all the problems and anomalies of life, business, and career. Because it often happens that you are not able to succeed in your business and career, after doing so much effort, only disappointment comes, again and again, disappointment and failure, but you should not be upset because of failure in your career from astrology. can be understood and resolved. It is always believed that if the planetary positions are not favorable for you, your career and business get hampered or you do not get success.
Mantra To Get Job
If you are looking for a job and are not getting a job for a long time or you are failing in an interview, then bow down at the feet of Lord Shiva and pray and do this mantra of Lord Shiva regularly to get a job. Opportunities will increase.
ॐ नमः शिवाय
Om Namah Shivay
Mantra To Get A Job In The Desired Company
If you want to get a job in any desired company, then express your experience towards that company before going for the interview, press four cloves in the lemon, and then keep that lemon at the feet of Shri Balaji, chant this Hanuman mantra 108 times. Chant with a true heart, and you will get successful.
ॐ श्री हनुमते नम: 
Om Shri Hanumate Namah
Mantra To Get A Job Abroad
You have been dreaming of going abroad for a job for a long time and when you try to go there are obstacles due to one reason or the other. If you want to fulfill your dream of going abroad and doing a job, then chant this mantra of Rahu with a sincere heart at least 108 times daily.
ॐ भ्रां भ्रीं भ्रों सः राहवे नमः  
Om Braum Bhreem Braum Sah Rahve Namah
Conclusion
Chanting this mantra is very easy. Astrologers say that this mantra is chanted three times a day for seven days. If you chant it continuously then many of your problems go away. If you want to know about the method of chanting a career mantra, then talk to astrology.