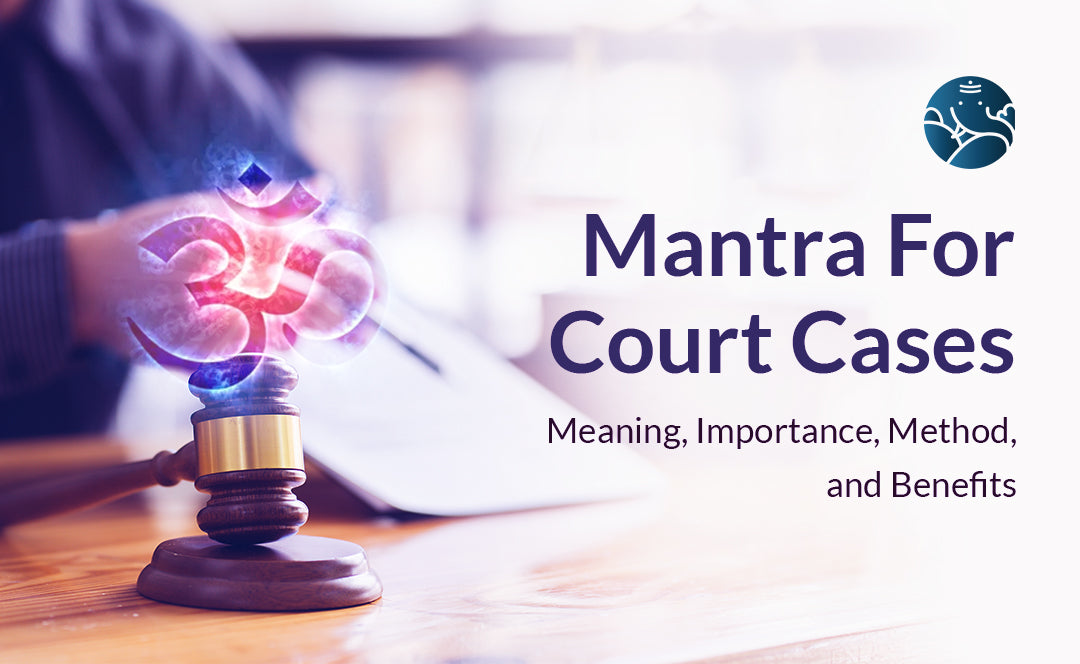 Mantra For Court Cases: Meaning, Importance, Method, and Benefits
It is said that once you get stuck in a court case, it becomes very difficult to get out. While one of the reasons for this is the time taken in the judicial process, the other reason is considered to be the deterioration of planets and constellations. According to astrology, when the planets are bad, then the person can unnecessarily get trapped in the affair of the court. If you are also in such a problem, then definitely try the mantras mentioned here. It is believed that if they are done wholeheartedly only for their own benefit, then they get results very quickly. But these tricks can also have the opposite effect if done with the intention of harming others. The affair of the court is very bad. Once you get entangled in litigation, then ruin is certain. How to win the case does not depend only on the lawyer. Victory can be achieved even by doing small measures given in astrology.
If someone gets involved in the matter of court once, then his whole life is spent going around and around the court. Sometimes it also happens that no matter how hard a person tries, he cannot get rid of the court case. So some remedies to get rid of all these cycles, include some mantras, etc.
Mantra to End Court Case
If you have a case going on and you want to get rid of it, then chant this mantra, and you can get rid of that case.
ओम् मम शत्रुन हन कालि शर शर,दम दम मर्दय मर्दय तापय तापय ||
Om Mam Shatrun Han Kali Shar Shar, Dum Dum Mardaya Mardaya Tapay Tapay ||
Mantra to Win in a Legal Case
If you are fighting a case, then you can defeat the other party in that case, for this you will need to chant this mantra.
गोपय पताय शोषय शोषय ,उत्सादय उत्सादय, मम सिद्धि देहि फट्  ||
Gopay Pataya Shoshay Shoshay, Utsaday Utsaday, Mam Siddhi Dehi Phat 
Mantra to Save the Innocent
If you are a lawyer or you are involved in a case, then you can prove guilty to the person who has conspired to prove you guilty. For that, you should chant this mantra of Ganesha at least 108 times.
गण गणपतये नमो नमः 
Gana Ganapataye Namo Namah
Conclusion
No matter how weak your case is and if you feel that you will lose this case and there is no chance of winning your case, then use this mantra and see the miracle. If you want to know more about the court case mantra then talk to astrologers.