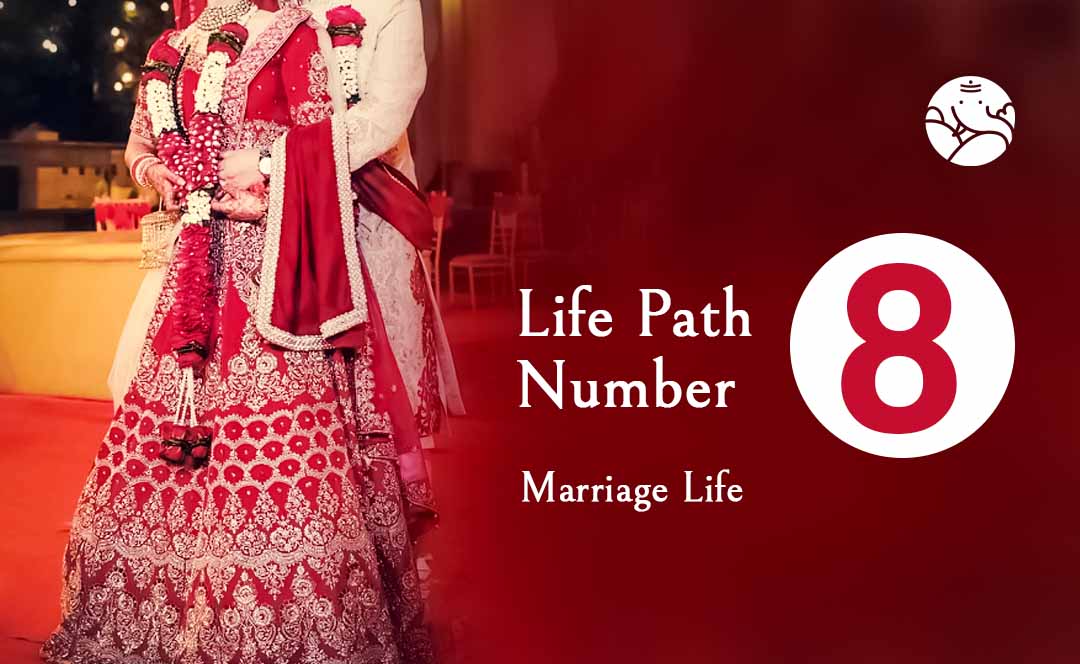 Life Path Number 8 Marriage Life
According to numerology, the life of the people of number 8 is full of struggle, with their courage and hard work they climb the stairs of success. Apart from this, he always tries to overcome problems with the strength of his courage and completes any task with great dedication. These people are the owners of responsible and serious thoughts. If they take the responsibility of completing a task, then they can complete it. Due to the dedication and intensity of his work, people give him respect. People with number 8 are fearless, forthright, and passionate. These people are ready to make the biggest sacrifice to fulfill their wishes. Number 8 people are lucky. They always try to do difficult things. These people believe in speaking less.
How Is The Married Life Of Life Path Number 8
destiny number is 8 individuals may face some problems in their married life. It can be good for them to marry a person with the number 8 only because of their loyalty to their partner.
Two individuals of the same lucky number share good relations and move forward in peace. The most suitable radix for your marriage can be 3, 4, 7, and 8.
Marriage Predictions For Lucky Number 8
According to marriage predictions, number 8 people have strong character, yet they are emotional in their relationships. They are the most reliable of all life path numbers and follow their mate. They are often misunderstood and therefore often suffer in relationships. Number 8 women are especially troubled in their marriage. The worst number for 8 people is radix 2, they should always detour marriage with the number 2, however, they can be good friends with 2.
Number 8 people have strong character, yet they are passionate in their relationships. They are the most loyal of all numbers and always follow their partner. They are misunderstood at times and hence are often the victims in a relationship. Number 8 women especially suffer in their marriages. The worst number for 8's is 2's, they should always avoid marriage alliance with 2's, however, they can be good friends with 2's.
The most unfavourable number 2 can be for your marriage. Always avoid marriage with people of number 2. However, friendship number 2 is also favorable for you. Life path number 5 is also not considered a good match for number 8, both of you them have different views. they are one of the number1 who dreams of ownership and power, while number 5 prefers absolute freedom.
Lucky Number 8 Family Life
People with number 8 are good at understanding people but they do not know the art of expressing their thoughts in a relationship. They are likely to spend a lot on their partner, but it does not provide emotional support to the partner. Overspending on a partner may bother them after some time. They are against infidelity and cannot tolerate it in any form. They are a strong-willed lover and can do anything to prove your love. Overall, it is difficult for them to be in a relationship because they cannot keep their partner happy for long based on money. People with numbers 2 and 6 can prove to be the best partners for life path number 8 people, who will prepare you to take charge and work towards your goals.
Conclusion
This year number 8 will have to be very careful with relationships as they will be so busy with their work and earning money that they will not be able to give much time to their lover and family. Try to understand the feelings of the one you love and don't do any tricks with them. If they have just parted ways with someone, a new partner will enter their lives at the beginning of this year. This year will be sour-sweet for married people, due to which they will have to understand the importance of their relationship, only then they will be able to lead a happy life. If you want to get more knowledge about Life path number 8 marriage life then, Online Astrology Consultation will help you.