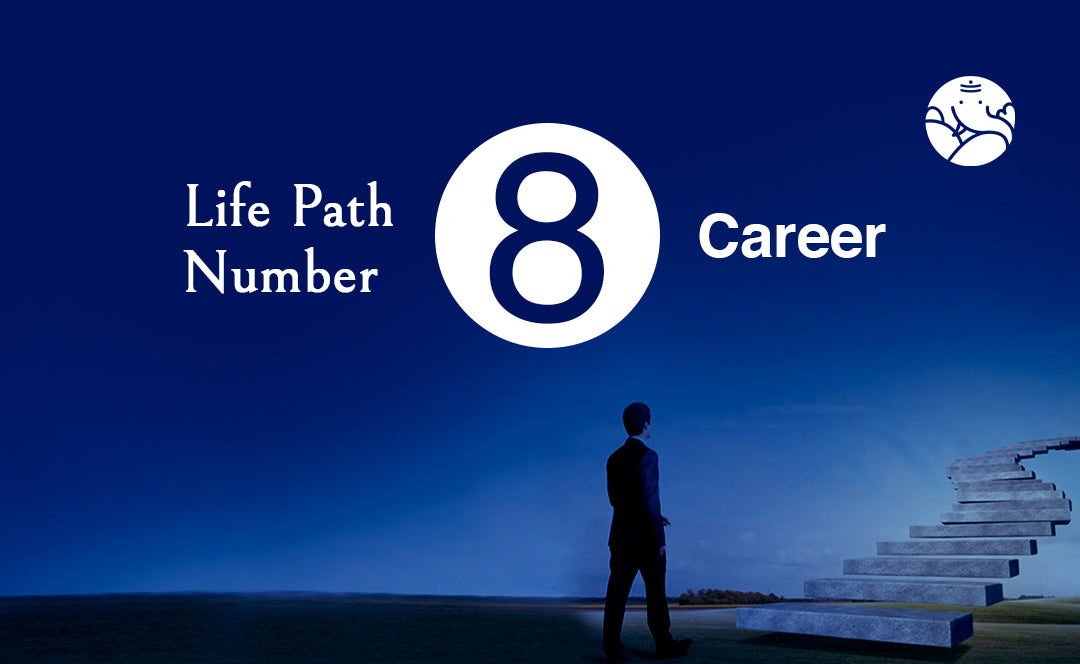 Life Path Number 8 Career
According to Numerology, number 8 people have the power and potential to achieve great things. To gain dominion over a small part of the earth is both their challenge and their birthright. Whatever may be his venture, he strives to be the best and most successful in his field. They are dynamic. They can understand things. Sees broad challenges and knows how to marshal our collective resources to address problems.
Business Of Numerology Number 8
According to business astrology, number 8 people should do business with things like oil, iron, motor parts, petrol, forest contractor, coal, and printing press. For progress and success in your business, the directions of South, South-West, and South-East are right for you. But the directions of North, North-West, and North-East are not right for them.
Career Of Life Path Number 8 People
According to career astrology, for number 8 this year will be full of hard work and struggle for work, which will bring success along with profit in new opportunities. They are the owner of a very confident and courageous personalities. This year, they will start some new work, for which they will get success in work along with money. If they want to make your contacts with a foreign company then this year will help them and they will get a big offer from the company. After July, with the increase in business, there are chances of profit. But they should not take steps for any new business without consulting. For the employed, this year will bring new opportunities along with your hard work. But if they want to change the job, then test it well and only then think about any change. If they are looking for a new job, then they will not get the desired salary. Due to their ego where they work, there can be a debate with the boss. If they want to change their place, then this year your dream will be fulfilled very late.
Numerology number 8 has great business acumen. As a result, they are likely to shine everywhere in terms of career.
Also, the fact that 8's have exceptional leadership qualities makes them excellent candidates as entrepreneurs and start-up leaders. If number 8 learns to take orders better, they will be truly unbeatable in their career.
Numerology number 8 should also learn not to be dishonest.
The truth is that number 8s are willing to go to any lengths to achieve their goals and fulfill their career objectives. In some cases, they are even willing to sacrifice their morals to see the desired results.
As long as they have a stable moral framework and aren't willing to compromise their principles, no matter how big the payoff, they'll earn a loyal legion of fans over time, and such overwhelming support will only help them. long run.
People with numerology, karma, or fate number 8 should also be careful not to put too much emphasis on personal power, material wealth, money, and the material world as doing so can make them either overly miserly or overly materialistic. Like everything in life, numerology must learn to balance between one's material needs and real wants.
At the same time, numerology 8 should not allow anyone to be ashamed of their interests. If you are after money and financial power, abundance, success, and fame, then say so without feeling guilty or ashamed.
There will be people who will not be ready to associate with you. Fortunately, there will be people who share the same philosophy.
Also, to be honest, and precise, the world is big enough for all kinds of people, both materialistic and anti-materialistic.
Conclusion
As per the numerology, number 8 career and financial growth in this year will be a mixture of ups and downs. If they decide with proper planning and after considering all the available options then they will be successful in their decisions. It is advised that they exercise caution while entering into any kind of partnership and think well before talking to others to prevent any miscommunication. Want to know more about Lucky number 8 career, then Online Astrology Consultation will help you.