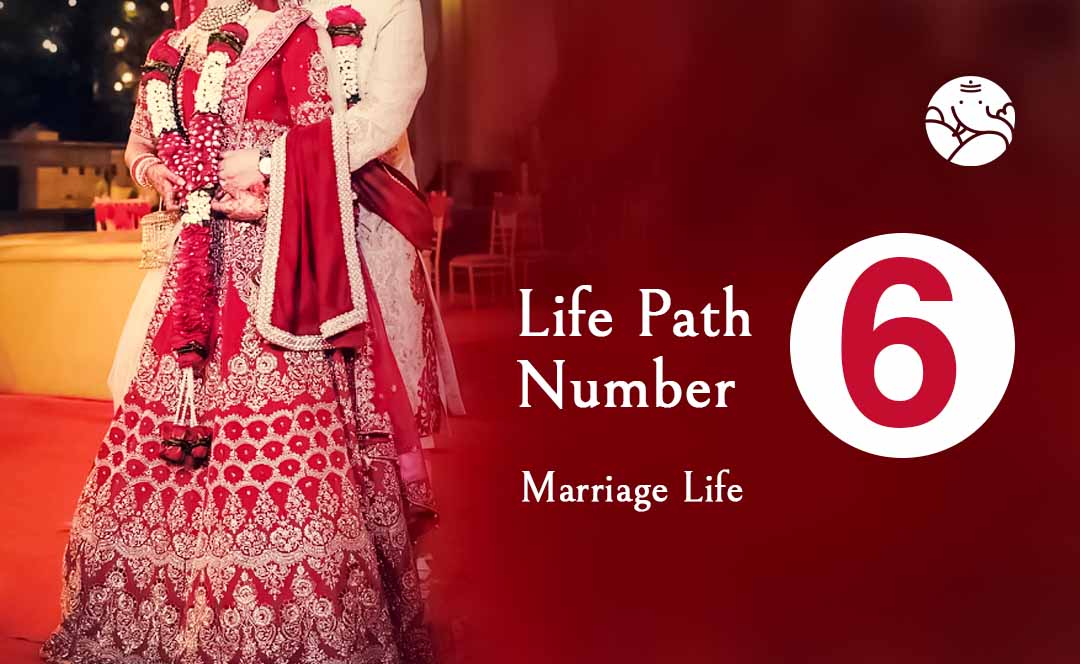 Life Path Number 6 Marriage Life
Number 6 is often said to be the caregiver. It corresponds to the sixth house, and a lesser extent, Virgo in Western astrology. Number 6 desires to repair and improve things. They seek balance, well-being, and fulfillment, and are often willing to help people, heal diseases, and correct wrongs. This is not just a philosophical or intellectual exercise for them: they must roll up their sleeves and get their hands dirty to heal and heal.
And they are primarily healers. They may be overwhelmed by the inherent iniquity of life, but they take solace in their people. Number 6 in numerology is the glue that holds a family or community together, providing a good laugh or a good meal. Among those people may be those who are specifically looking for someone to fix them up: Life Path Number 6 Stray cats get through more than their fair share and as long as they can develop strong, healthy boundaries They can be considered a somewhat strange magnet until they learn. However, since they accept people as they come, Sixes usually have strong family ties and a wide circle of friends.
How Is The Married Life Of Number 6
If we talk about marriage, the people affected by this number are skilled in attracting the person of the opposite sex towards them. They are quick to mix. They are clever in night sports. However, there are times in life when one must endure the pain of separation. Generally, their household life is happy. But sometimes married life is also irritating if there is a doubtful relationship with the life partner.
Those with a life path number of 6 places a strong emphasis on love and marriage. They value family and home highly and find it important to have a strong foundation of security and reassurance in their married lives. For these individuals, fulfilling marriage is an integral part of their overall sense of well-being.
It is important for those with a life path of 6 to be mindful of selecting a partner without any external pressures or influences. However, this life path is known for producing individuals who are loyal and desirable partners. In terms of compatibility, those with a life path of 6 tend to have the most harmonious relationships with those who have a life path of 2, 3, 4, or 9.
Marriage Prediction For Lucky Number 6
According to marriage predictions, Number 6 people have a charming and magnetic personality that attracts people of the opposite sex towards them. They tend to have affairs outside their marriage and if they are not emotionally attached to their partner, it can lead to discord and separation. This number is of love and peace. Number 6 people match with all numbers, so there is no worst or best match for them.
Lucky Number 6 Family Life
They will also get an opportunity to spend quality time with their partner and family. Especially the initial months and the last months of the year will be very good in terms of relationships. According to astrology, this year will be very good for the people of Libra, Pisces, and Virgo in terms of relationships. On the other hand, those who were born on the 6th, 15th, and 24th will also maintain good relations with their partner and family members.
Conclusion
Life path number 6 with a partner who also has a life path of 6 can be a unique and fulfilling experience. These individuals are known for their loyalty and dedication in relationships, so it's likely that this couple will have a strong and harmonious bond. Both partners are likely to put in equal effort to maintain and nurture their connection, and they are skilled at understanding and meeting each other's needs and desires. It's a combination that has the potential to create a beautiful and lasting partnership. Want to know more about lucky number 3 marriage life, then Online Astrology Consultation will help you.