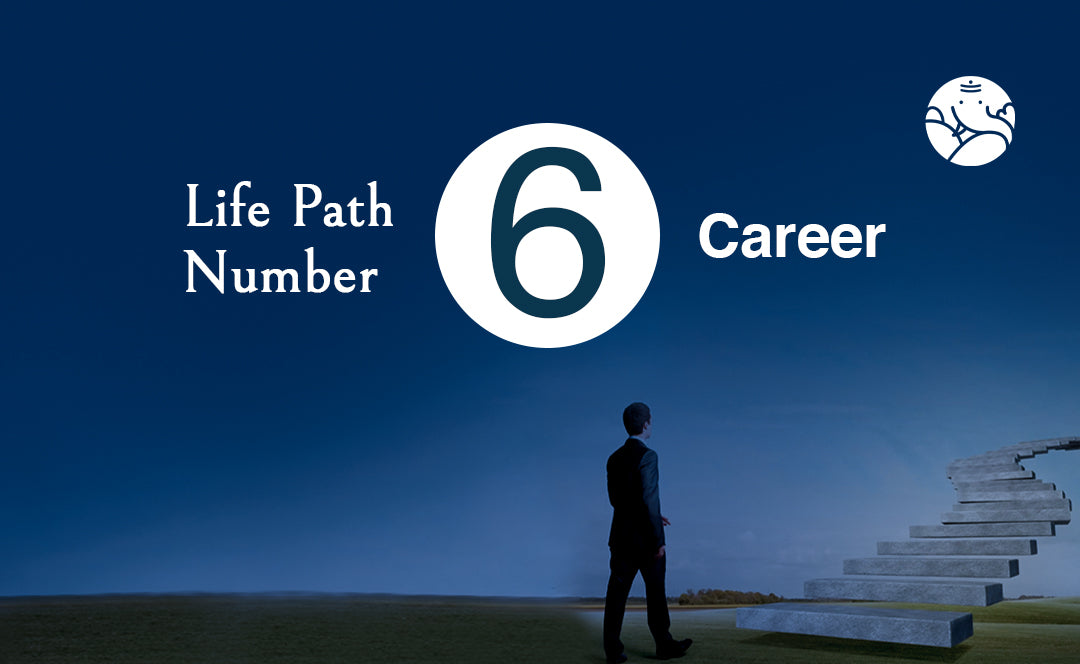 Life Path Number 6 career
According to numerology, those who are born on the 6th, 15th, or 24th of any month have a birth number of 6. Number 6 is ruled by the planet Venus. People born under number 6 are very intelligent, attractive to look at, loving by nature, emotional, and listening to their minds. Till the age of 25, he lives in fantasies about his future, after 25 years he becomes aware of his future, and loudly moves toward the material world. By working less, these people earn a lot of money and fame. Number 6 is also considered to be the number of Lakshmi ji, its effect is visible on the people born in this number, and the work in which they join hands becomes successful. The biggest problem of their life is that they spend money unnecessarily, due to which they suffer mental distress.
Business Of Numerology Number 6
According to business astrology, Number 6 people should do business in things like hotels, restaurants, clothes, jewelry, silk, dance, and stationery. For progress and success in your business, the directions of the West, North-East, and North-West are right for you. But the direction of the South-East is not right for them.
Career Of Number 6 People
Life path number 6 is natural healers and caregivers, so the healing arts, especially anything nurturing, such as nursing, medicine, and teaching or caring for young children are good choices. They also love bringing people together and finding what they're best at, so management is a good choice.
While medicine, engineering, and even law can be considered because they allow them to find and fix problems, this type of work is more likely to satisfy number 6 than daily interactions with regular people. Can be separated for those who need to be with and among those people.
Lucky number 6 are aesthetes who may aspire to a career in the arts, especially in the arts more accessible to the public, such as interior design, folk music, pottery and ceramics, and cooking. Cooking can be just a hobby or a career.
The number is very good at making money: it seems to come to them, and they always manage to get what they need because they are creative, flexible, and understand what people want and need. how to give They are also thrifty in this regard, as they can fix or rearrange just about anything.
According to career astrology, this year will be very good for number 6 people. This year will bring a lot of opportunities, especially for writers, people associated with the field of entertainment, or people associated with the field of art. It is not that people from other areas will not get new opportunities, they will but their pace may be slow. For this, you must invoke the colors of Venus. Venus likes bright colors and floral prints, so use these two as much as possible in your workplace.
On the other hand, working people will get many opportunities to show their talent this year. This year will also be good for changing jobs. Obviously, if the opportunities are getting good then you can think about it.
The unemployed will also get the fruits of their hard work and their job search can be fulfilled. It is possible that the job will not be available this year but its process will start.
Businessmen may face some difficulties this year, but with your efficiency, you will be able to handle the situation.
According to astrology, this year will be very good for the people of Aries, Taurus, Cancer, and Sagittarius in terms of careers.
Conclusion
Number 6 may enjoy entrepreneurship, as it gives them both control and a need to please customers and clients. After all, what does an entrepreneur do but solve a problem, especially if they are in a custom-product or service-oriented business? As long as they feel the need, they will keep working. Want to know more about Lucky number 6 career, then Online Astrology Consultation will help you.