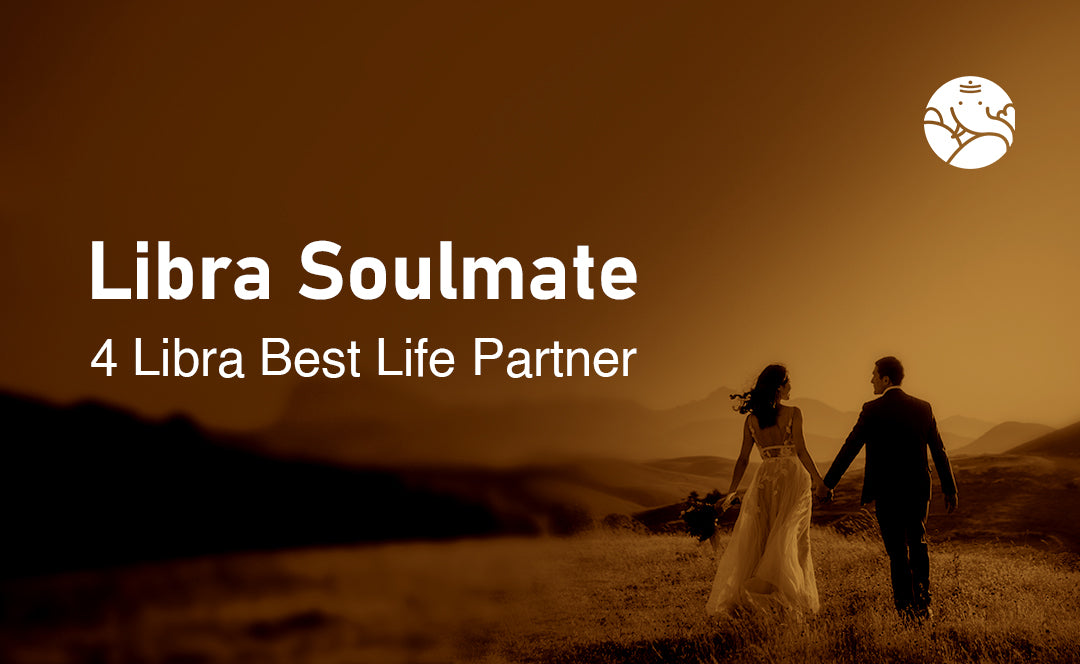 Libra Soulmate: 4 Libra Best Life Partner
Libra makes every effort to keep their partner happy. Likes to spend time with your family and friends. They like to make more and more friends. They are happy if there is a circle of people around them all the time. Libra people do not like to be alone. But it is a bit difficult to create a love for themselves in their mind, yet when they fall in love with someone, they remain devoted to that person.
According to astrology, Libra people are alert, charming, and balanced. Along with this, the people of this zodiac are naturally associated with the field of fine art and literature. It is said that they do not like to be alone. According to astrology, the people of this zodiac keep themselves surrounded by people. These people are practical, due to which their friends like them. They like to travel to new places. On the other hand, when it comes to marriage, there is a good coordination of Libra with some zodiac signs. Let us know which zodiac signs are considered good life partners for the people of the Libra zodiac.
Libra Soulmate Sign 
Libra and Gemini Soulmate
The people of Libra and Gemini make good life partners. According to astrology, Libra and Gemini people think about taking their relationship forward. If the people of Libra and Gemini get married, then they will live together for life.
According to astrology, the people of the Libra and Gemini zodiacs prove to be good life partners. Love flourishes a lot in the people of these two zodiac signs. Their relationship is full of romance. In a relationship, they enjoy being with each other.
Libra and Leo Soulmate
According to astrology, if Libra and Leo make a relationship with each other, that is, if they get married, then it will be very auspicious for them. Venus is the lord of Libra, and if their pair is formed, then their life will always be happy. And at the same time, they will always love each other and all these love relations will be unbreakable.
The people of Libra and Leo are completely opposite to each other. But even after being separated from each other, they both maintain a sense of balance in their relationship.
Libra and Sagittarius Soulmate
Both people are very active and lively personalities and have friendly relations and are fond of going out and making friends. Since both friends are open-hearted and tolerant, Ganesha predicts the possibility of this relationship lasting for a long time.
According to astrology, a Libra and Sagittarius love relationship can be extremely compatible. Librans are not in a hurry when it comes to choosing a life partner. Slowly they trust someone, but once the relationship is established, they play with complete honesty.
Libra and Aquarius Soulmate
According to astrology, the people of Libra and Aquarius are good friends. Also, when Libra and Aquarius are in a relationship, they both know how to love and take care of each other. After marriage, they always try to improve each other's life.
Both friends are very active and social, will have a good rapport with each other, and can become very good friends. Libra can sometimes become troublesome and troublesome for Aquarius' friendship, resulting in Aquarius needing to choose between Libra and other friends. Because of this, the friendship relationship of both gets upset. On the brighter side of this relationship, Libra will provide a refreshing embrace, enthusiasm, and inspiration to Aquarius' social life. Therefore, Ganesha considers these relations worthy of development.
Conclusion
Along with being sensitive, these people are also practical. They seek beauty and balance in love. They do not understand the depth of love. Takes more time than necessary to find a balanced life partner. Libra takes time to say yes to any relationship. But once said yes, they never back down and can do anything to make them happy. These people are supporters of love. These people are very attractive in appearance. They want perfection in everything. Can do anything to keep his partner happy. They become a good life partner. Life partners of Libra can usually be from Gemini, Leo, Sagittarius, and Aquarius. If you want to know more about which zodiac sign is compatible with Libra then take an astrology phone consultation.