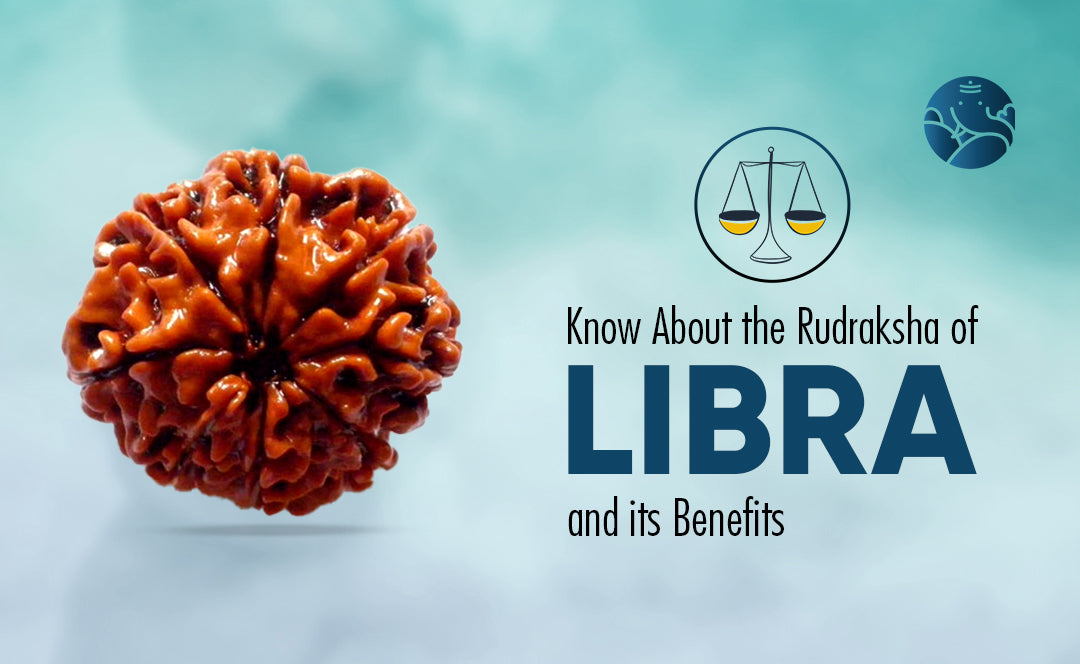 Know About the Rudraksha of Libra and its Benefits
The native of the Libra zodiac should wear 8 Mukhi Rudraksha for a fair and serious nature. People of this zodiac are kind. His ideology is pure. Every decision is taken very carefully. By wearing this, it will increase intelligence and helps in opening new opportunities for wealth. Lord Ganesha's blessings on 8 Mukhi Rudraksha bring happiness and prosperity to the wearer and troubles are removed. The wearer of this Rudraksha gets success in all undertakings. The talent of those who wear 8 Mukhi Rudraksha of the Libra zodiac increases. This Rudraksha is worn for a long life.
What is The Libra Rudraksha? 
Due to being the lord of the Libra zodiac, Venus is the best to wear 8 Mukhi Rudraksha to reduce the bad effects of Venus and get positive energy. Eight Mukhi Rudraksha represents Lord Ganesha. Whoever wears 8 Mukhi Rudraksha gets the blessings of Lord Ganesha.
Benefits of Wearing 8 Mukhi Rudraksha
Wearing 8 Mukhi Rudraksha gives long life. The person wearing it is free from diseases and gets freedom from any obstacle in his work. Ability and talent are also available in studies.



Eight Mukhi Rudraksha provides concentration. 8 Mukhi Rudraksha is very useful for a business person.



This Rudraksha is used for physical and mental wellness, to reduce stress, and to regulate body fluids. Rudraksha gives a positive effect on the wearer and the bad effect is removed.



Lord Ganesha is the ruler of an 8 Mukhi Rudraksha, who is the destroyer of obstacles, that is, the destroyer of obstacles. Hence the wearer of this Rudraksha becomes successful with the blessings of Lord Ganesha.



This Rudraksha can create stability, peace, and composure in the mind. Anyone who can wear it to get fame and leadership qualities.



It is also advised to wear this Rudraksha to avoid the bad effects of Rahu. If one wears it then there is no effect on Rahu's malefic vision.



It should also be worn to gain knowledge, respect, and power. It bestows success and the wearer never faces defeat.



It is helpful in curing diseases of the skin, lungs, feet, and hydroceles.



Wearing this Rudraksha removes stress and anxiety. This Rudraksha also helps people to get rid of Sarp Dosh.


How to Use 8 Mukhi Rudraksha
Eight Mukhi Rudraksha is worn on Purnima, Amavasya, or Monday. Before wearing it chant the mantra 'Om Hoon Namah' 108 times.
Conclusion
8 Mukhi Rudraksha energized to the native of Libra zodiac is extremely beneficial. Those who wear the 8 Mukhi Rudraksha energized are blessed with Lord Shiva along with Lord Ganesha. But before wearing 8 Mukhi Rudraksha with Libra zodiac, do online astrology consultations.