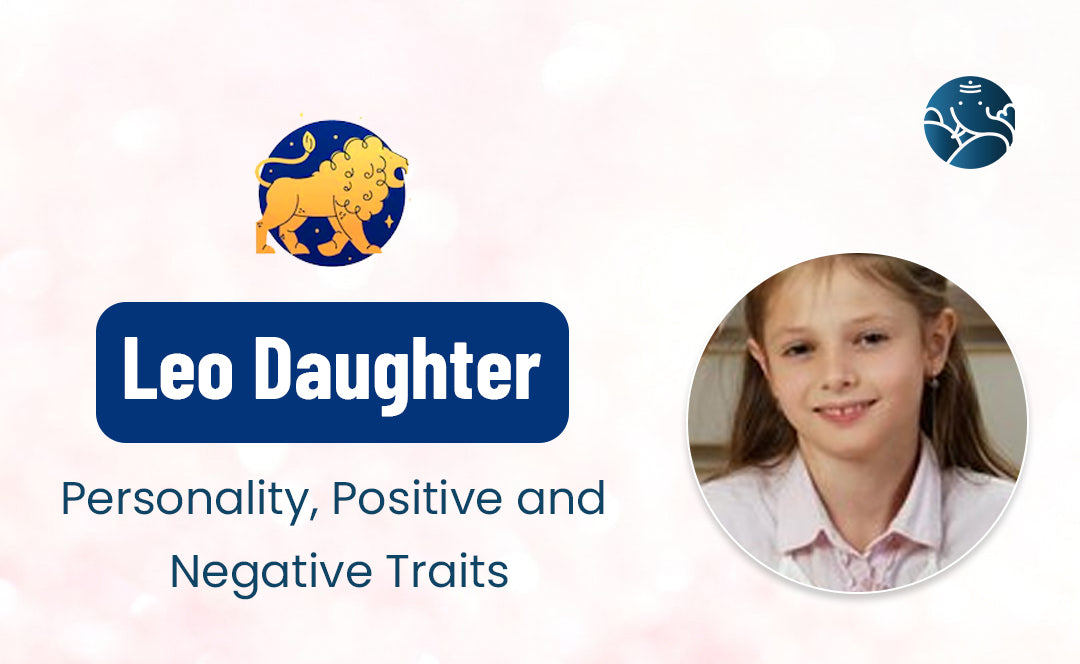 Leo Daughter: Personality, Positive and Negative Traits
Leo Daughters are represented by a lioness. They love power and are incredibly happy. These qualities are given to them by the Sun, the heavenly body that rules over them. 
You are a born-stage goddess who is comfortable speaking in front of a crowd. Whatever your line of work, you always want to be in the spotlight, bowing to compliments and accolades. You know precisely how to achieve your goals, and the word "inconceivable" doesn't exist in your dictionary. You usually come across as self-assured from the outside, and you are conscious of how people see you. Your distinctive looks and eye-catching attire make you stand out in a crowd.
Leo Daughter Personality
Leo Daughters are renowned for having the best reaction, the happiest smiles, and the most confident stride. You aspire to be the center of the universe and are a wonderful screen princess. In actuality, you are in charge of your own reality. This feline sign usually attracts attention because of her attractiveness and regal temperament. Your gravitational pull will cause everyone around you to turn. You tend to be quite animated, ebullient, and exuberant. You can sometimes get angry and confrontational when someone crosses your line. You can manage your fury and rage with praises and unexpected gifts.
You are very clever, strong, imaginative, and intelligent. Because of this, many of you are prosperous in the cultural and creative industries. For the most part, You tend to be individualists with lofty aspirations. You inspire those around you while simultaneously pursuing your own creative passions. On the other side, you are truly unique and survive on the values that are important to you.
Leo Daughter Positive Traits
She has an innovative mindset
A Leo Daughter typically acts in accordance with her moral convictions. She doesn't dally or mull over her alternatives for very long. She goes after her objectives right away. There are very few ifs and buts in her life because it is constantly progressing.
She exudes a lot of confidence
The remarkable confidence of Leo Daughter will make her easily recognizable. There is no chance for uncertainty. In fact, a few people can be frightened by her confidence. She exudes confidence whenever she enters a party, flaunts a new attire, or does her duties.
Sensitive Person
When someone misbehaves, a Leo Daughter often becomes incensed and aggressive. You transform into incredibly vicious and violent creatures when someone ignores you or attempts to influence you. Leo Daughters are born free, so they must take command of their lives. You act differently when someone is in charge of you and controlling you.
She is bright and skilled
You are driven by your inner passion to bring artistry and expertise to all you undertake. Leo Daughters are quite particular about their tastes and preferences.
Leo Daughter Negative Traits
Selfish
Your ego is sensitive, and you can be prone to showing too much emotion. Usually, when someone defies the rules, you get angry and aggressive. When you are mistreated or dominated, you turn into extraordinarily aggressive and incredibly explosive individuals. Since you were born free, you want to be in charge of your life. You don't like it when someone exerts control over you and instructs you what to do.
Restless
The Lion wants it right away. Leos are eager people who, if they have their minds set on something, will want it immediately. They don't want to "wait around." After all, the lion rules the forest magnificently!
supremacy
They prefer to do things their way, thus they won't obey you as there is a very compelling reason to. A Leo individual prefers to take independent decisions and is competitive by nature.
Conclusion
You must be incredibly caring and committed to pampering her. She occasionally feels a little exposed and requires a lot of ego stroking to feel secure and happy. You stand by her when the universe is out to harm her. You need to console her when the outside world is attempting to hurt her, and you can give her more self-confidence by showing her how much you adore, appreciate, and cherish her. Talking to astrology is a great idea to take suggestions from eminent astrologers.