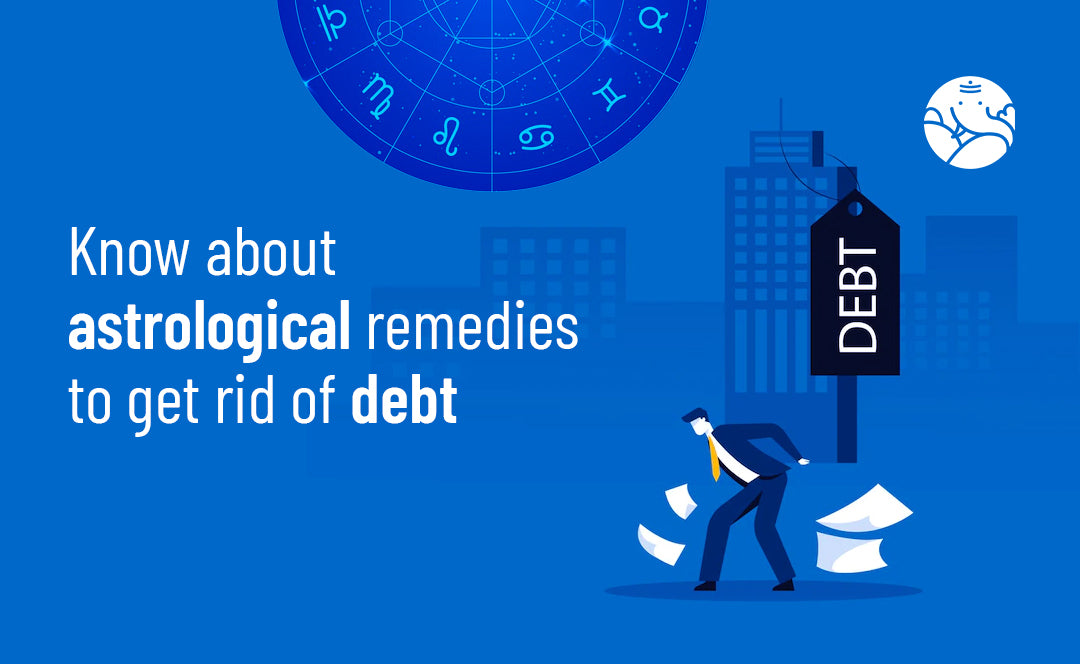 Know About Astrological Remedies To Get Rid Of Debt
A people have to do work to get happiness, peace, and prosperity in his life, but many times a person gets trapped in the web of deeds in such a way that, if he gets happiness and prosperity, he does not even get the bread of peace. Is. He gets entangled in his own deeds in such a way that, like a spider, it dies after getting trapped in its own web and it becomes impossible for it to get out of there.
The same situation happens to most people many times in life and they do not see any option to get rid of such a situation. On the other hand, the needs and expenses keep on increasing every day in human life and it is impossible for a person to control both these things. And many times such a situation comes into a person's life that he gets buried under heavy debt and does not get any support to get rid of it. Because he has limited sources of income and his needs and expenses are unlimited.
Ways To Get Out Of Debt
If a person is unable to get rid of debt even after a lot of hard work and effort, then he must adopt this special remedy. If you want to get rid of debt, then definitely make a rule in your life. Feed the ants daily. For this, mix sugar in flour daily or make a register out of it and put it under a tree or where there is an ant hole. This remedy is very effective and through this, you can get rid of debt.
Apart from this, offering red colored flowers daily on Shivling also gives freedom from debt. For this, go to the Shiva temple in the morning and offer a red-colored flower on the Shivling and also offer water. By doing this Lord Shiva is pleased and the person gets rid of debt-related problems.
To get rid of debt, do worship Goddess Lakshmi, the goddess of wealth. Chant the mantra 'Om Shree Hreem Kamle Kamlalaye Prasid Prasid Shree Hreem Shree Om Mahalakshmayai Namah' to please Goddess Lakshmi. After this, light a lamp of ghee and perform aarti, by doing this you get the blessings of Goddess Lakshmi.
According to wealth astrology, boil moong on Wednesday and feed it mixed with ghee and sugar to the cow, the debt will end in a few days.
It is also necessary to keep the north-east corner of the house clean, it also helps in repaying the loan.
Recite Rinyaharta Ganesh Stotra on Wednesday of Shukla Paksha of every month. The debt will come off easily.
If all the efforts to repay the loan are failing, then do a trick at night. For this, put barley in a utensil near your head and go to sleep at night and after bathing the next day, distribute it among the poor. Not only will the debt go away, but so much money will come that your financial condition will also become stronger.
Conclusion
Not only houses, cars, education, and marriage, but people are buying everything from home appliances to gadgets by taking loans. A major part of every month's income is spent on paying the EMI. This trend of buying things on EMI has gained momentum not only in the cities but also in the villages and most people are under the burden of debt. Very effective remedies have been given in astrology to get rid of such situations and to know more about the remedy, talk to astrologers.