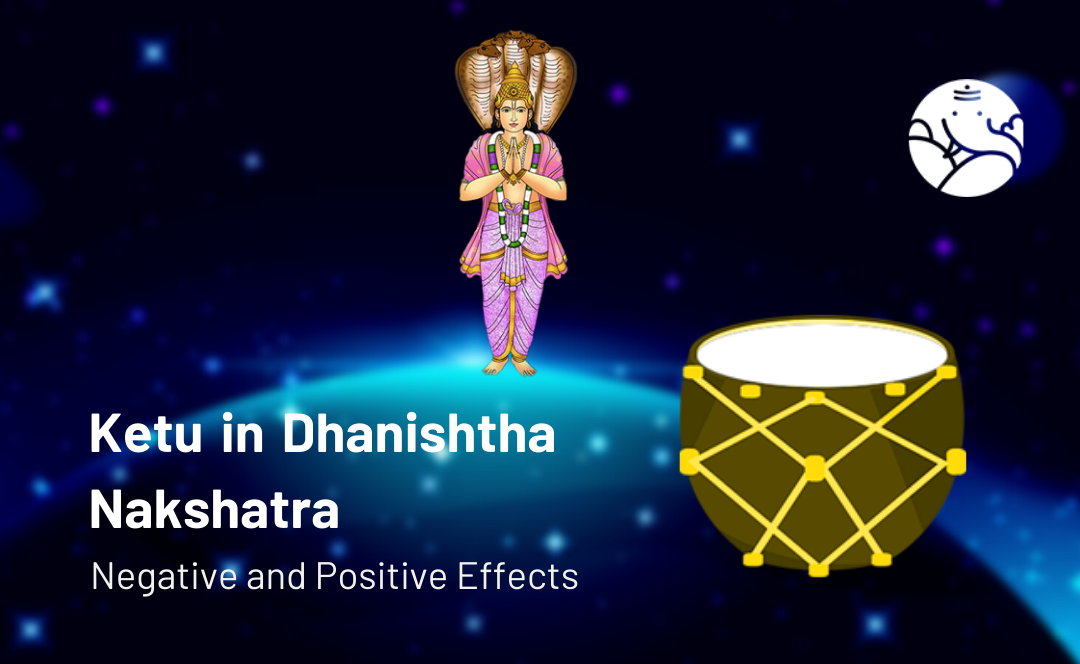 Ketu in Dhanishtha Nakshatra: Negative and Positive Effects
If there is Ketu in Dhanishtha Nakshatra, then the person will be religious, estrangement with siblings, and family disputes over land property, if there is a combination of auspicious planets, then there will be benefit from family disputes. The person is repeatedly a victim of an accident or has an operation. The vehicle should not move.
According to Vedic astrology, Dhanishtha Nakshatra is also known for the equality of voice. The deity of Dhanishta Nakshatra is Vasu. The person born in this Nakshatra is a landlord, doing business related to land, earning good profit from the landlord. The native is fond of playing songs. The person understands the importance of time, due to which he does all the work on time and speaks the truth, calms the turbulent environment, and fills happiness in silence.
The person has to face many obstacles in his marriage, and after that he becomes successful, but there are many people who get entangled in the obstacles and do not get married. The person works on the trust of others, is known for his work in society, is greedy, has a feeling of arrogance, takes full pleasure while traveling, is liked by everyone in his family, and has ornaments.
Most of the people born in this Nakshatra achieve success in the field of science. They keep their plans secret, they are very advanced in the field of education, and intelligent and high-level scholars. They are experts in debate. The person makes progress in life after 22 to 24 years and earns good money. The person is busy with many works to increase his business, due to which he has to trust others, but trust should be done after thinking.
Ketu in Dhanishtha Nakshatra Pada 1
In this phase, the person who believes in religion, there are land disputes in the family. If there is a combination of good planets in this phase, then there is a benefit from family quarrels.
Ketu in Dhanishtha Nakshatra Pada 2
In this phase, due to mistakes, the native will repeatedly get entangled in problems and become a victim of accidents. The person in this phase should drive the car etc. very carefully.
Ketu in Dhanishtha Nakshatra Pada 3
In this phase, the female person who suffers a loss due to theft does not have problems in the womb or during pregnancy.
Ketu in Dhanishtha Nakshatra Pada 4
In this phase, there will be an improvement in the economic condition of the native, due to an increase in the salary job, and marital life improves.
Conclusion
If there is Ketu in Dhanishta Nakshatra then there will be theft in the house of the native. Females are troubled by menstruation and get abortions. The condition of the person will be good, he will be a government servant. Online astrology consultation to know about the effect of Ketu in Dhanishtha Nakshatra.