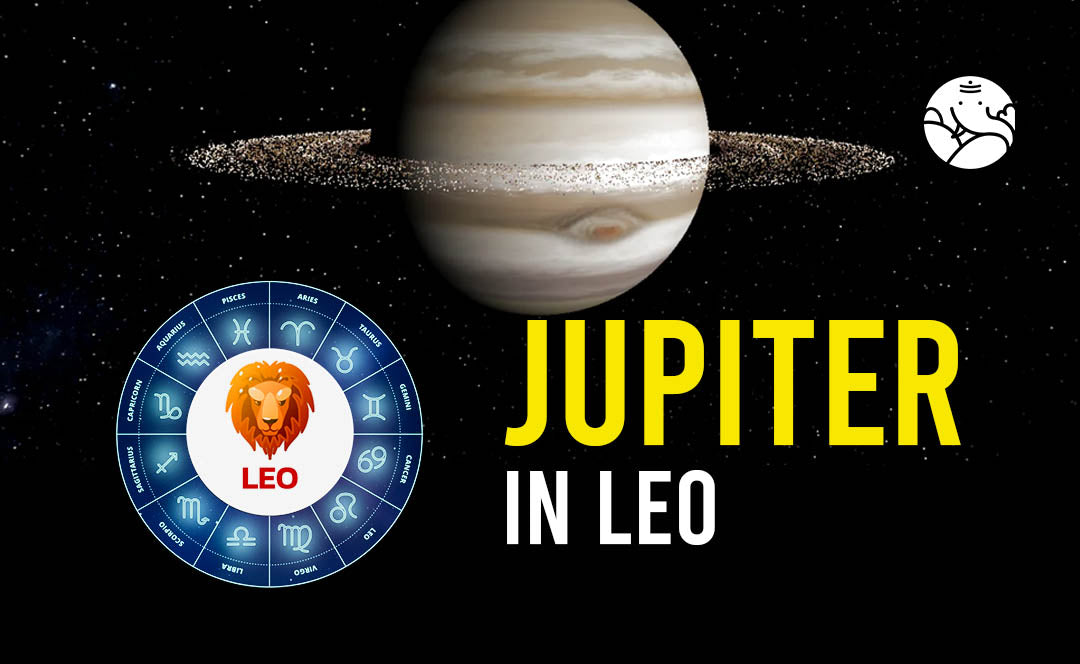 Jupiter in Leo - Leo Jupiter Sign Man and Woman
When Jupiter is in Leo in a person's astrological sign, they will experience outcomes that are comparable to those of Jupiter in Cancer. Jupiter is the planet of broadening horizons and fresh development. Jupiter develops impulsively when in the fire sign of Leo through recreational activities, inventiveness, and the excitement of having a fame-tied identity. It is all about growing greater more vibrant, and more fearless with Jupiter in Leo.
Leo Jupiter Compatibility
You particularly like being in romance and have had numerous extravagant relationships. Individuals will be considerably more ready to be in a committed, long-term relationship with Jupiter in this sign. They enjoy diversity, so a far-reaching or multifaceted relationship might be enjoyable for them. Jupiter Leos give their entire passion to their relationships. They are devoted and difficult to let go of.
Leo Jupiter Personality Traits
Their lives will be much improved by their courage and trust in themselves. They will start to feel very amazing if they pretend to be experts in their field. Because of how giving they are, they may neglect their own requirements and focus entirely on those of others. These people are upbeat and compassionate, and they are always willing to provide a hand to their loved ones.
Jupiter in Leo Man 
Jupiter in Leo Man will possess positive emotions. He will treat his peers with respect. He will have riches and education. A solid and intelligent mind is the result of Jupiter in Leo. He will be a wise, honorable, chief, and strong administrator. Jupiter in the sign of Leo suggests that the native may have strong judgment. He could learn a lot about religion. Jupiter Leo men aspire to positions of authority as they value being respected and treated with dignity by their fellow citizens. The Jupiter Leo man enjoys taking charge and exercising authority. And he will never fail to treat people with courtesy or decency.
Jupiter in Leo Woman
Jupiter in Leo Women has honesty and dedication to their job, which contributes to their values being deeply ingrained. Giving to others will help them to bring more luck their way. They are dependable, fearless, and spirited, yet they may also be quirky, self-absorbed, and flashy. She is so self-assured that she occasionally loses sight of what is most significant to her in life and becomes haughty. She is, nevertheless, a career, and a close associate, who is utterly devoted to the people she loves.
Positive Impact of Jupiter in Leo
Leo is a sign of vivacity, affection, and compassion. When Jupiter is in Leo, these qualities are amplified and can help you get through periods of tremendous difficulty. For others who cannot pay attention to their own special flame, you serve as a light in the darkness for them. You have a talent for boosting people's spirits and giving them self-assurance. You are now a valuable advisor, parental figure, trainer, or companion. Liberation and fresh beginnings are major themes of Jupiter. Leos are Sun-ruled; therefore, they are going to sparkle in any circumstance.
Negative Impact of Jupiter in Leo
Jupiter has a propensity for overextending its hand, which means you ought to avoid standing out from the crowd. However, your charming larger than life personality also invites others to also go large. Their emotions are quite delicate. They do not hold back when they're ready to speak for themselves, but occasionally their emotions get the better of them. If they want to be respected, they must be convincing in a modest and sensible manner. Jupiter Leos are opinionated and constantly experience being compelled to stand out for what they believe in. Individuals perceive disagreement with them as something private when it isn't.
Conclusion
Jupiter in Leo people have a tendency to look at the positive aspect of things, therefore they are not easily overcome. Jupiter is linked to both determining what we stand for and the actions we do to attract prosperity as well as good happiness into our life. Jupiter's position in the Leo zodiac urges the Lions to maintain their momentum and hence, Astrology Phone Consultation can help Leo natives to direct their good traits into positive light.