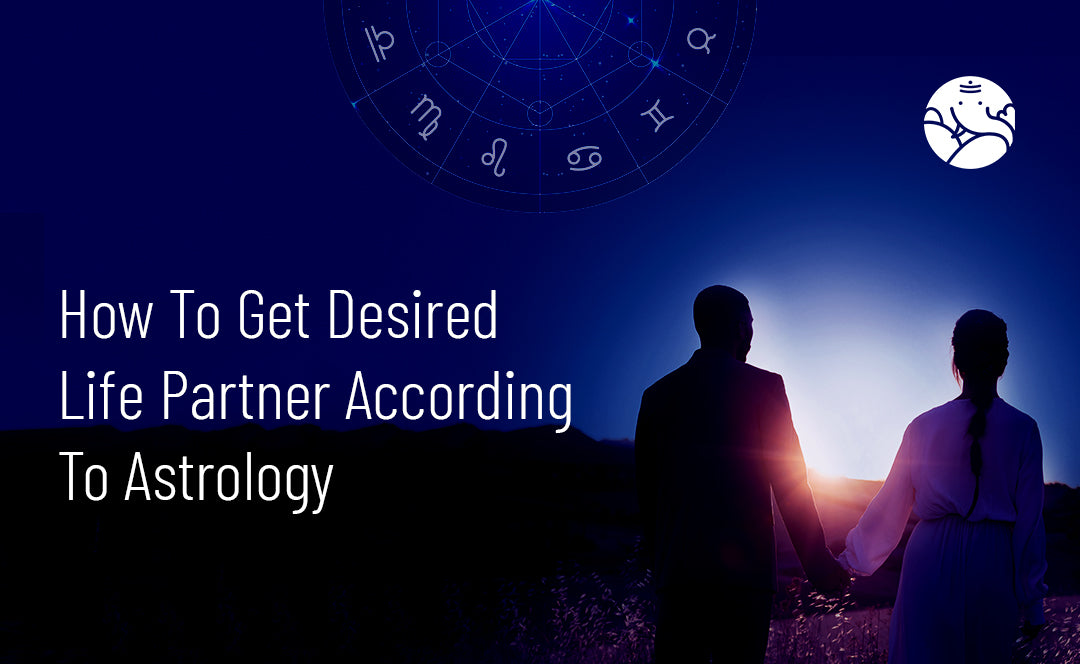 How To Get Desired Life Partner According To Astrology
Be it a son or a daughter, parents always look for the best life partner for their children. But many times one has to face many difficulties in getting a good bride or groom. If you are also facing such a problem, then you can use the tricks mentioned in astrology. It is believed that these measures prove to be very helpful in getting a suitable bride and groom.
Simple Ways To Get Desired Life Partner
Worship the banana tree. On Thursday, a lamp of pure ghee should be lit in front of a banana tree along with chanting 108 names of the Guru and water should also be offered. Make a wish by taking the name of your desired life partner.
Take cow's milk in a small silver bowl, mix sugar and boiled rice in it, and tell the moon to be a healer at the time of the moonrise on Chaturthi. imagine your lover's face on the moon
On Thursday morning, make chapatis containing turmeric and put jaggery on each chapati, and feed it to the cow. By doing this method regularly on 7 Thursdays, there is a quick marriage. Whisper softly in the ear of the cow and take the name of the companion.
 Offer red rose flowers in the Devi temple on Tuesday, worship, and keep a fast on Tuesday. Do this till nine Tuesdays. Hide the paper by writing your partner's name among the roses.
Do These Measures To Get A Groom
According to astrology, if a girl is unable to find a suitable life partner, she should be told 'Katyayani Mahamaye Mahayoginyadhishwari'. Nandgop Sutam Devi Patim Me Kurute Namah.'('कात्यायनी महामाये महायोगिन्यधीश्वरि। नंदगोप सुतम् देवि पतिम् मे कुरुते नमः) Mantra should be chanted. Keep in mind that this mantra has some rules. This chanting has to be done by the girl herself regularly for 21 days. After chanting, at the end of this mantra, 11 sacrifices should be given by adding the word 'Swaha'.
The girl has to keep in mind that both the place and the time have to be fixed for chanting the mantra. That is, if you start the mantra at 9 am in your own home temple, then for 21 days you will have to chant it at 9 am and in the home temple only. Along with this, posture also has to be taken care of. If on the first day you are sitting on a wooden platform, then for 21 days you will have to chant while sitting on the same seat. According to astrology, if this rule is broken, then the wish is not fulfilled.
Do These Measures To Get A Bride
According to marriage astrology, if looking for a bride, then an unmarried youth should meditate on Goddess Durga. According to the rule, after lighting a lamp of ghee in front of Bhagwati, after retiring from daily work in a secluded place, recite it 108 times in a loud voice. It is believed that if a person recites Matarani loudly, then his wish of getting a suitable wife is fulfilled soon. But here also it has to be kept in mind that the time, place, and posture of chanting will remain the same. This chanting of the Goddess has to be done continuously for 21 days.
According to astrology, the native should regularly recite 'Argala-Stotra' given in Durga Saptashati for 51 days. Reciting this also gives a pleasing wife. Keep in mind that if you are not able to recite Argala Stotra completely, then chant only the 24th verse of Argala Stotra. Chant it with full devotion and devotion 51 or 108 times according to your faith. With this one gets a wife who takes care of the happiness of the family along with the husband.
Conclusion
According to astrology, do not break the rules of chanting mantras with whatever wish the bride or groom has. In this, one has to remember Goddess Durga or recite the Argala Stotra. Along with this, use water, flowers, fruits, nuts-sweets, Roli-kumkum, odor, and red sandalwood in the worship of Bhagwati. Make sure to feed at least one Brahmin and two girls in a week. This makes wishes come true quickly. If you want to know more about the way to get the desired life partner, then talk to astrology.