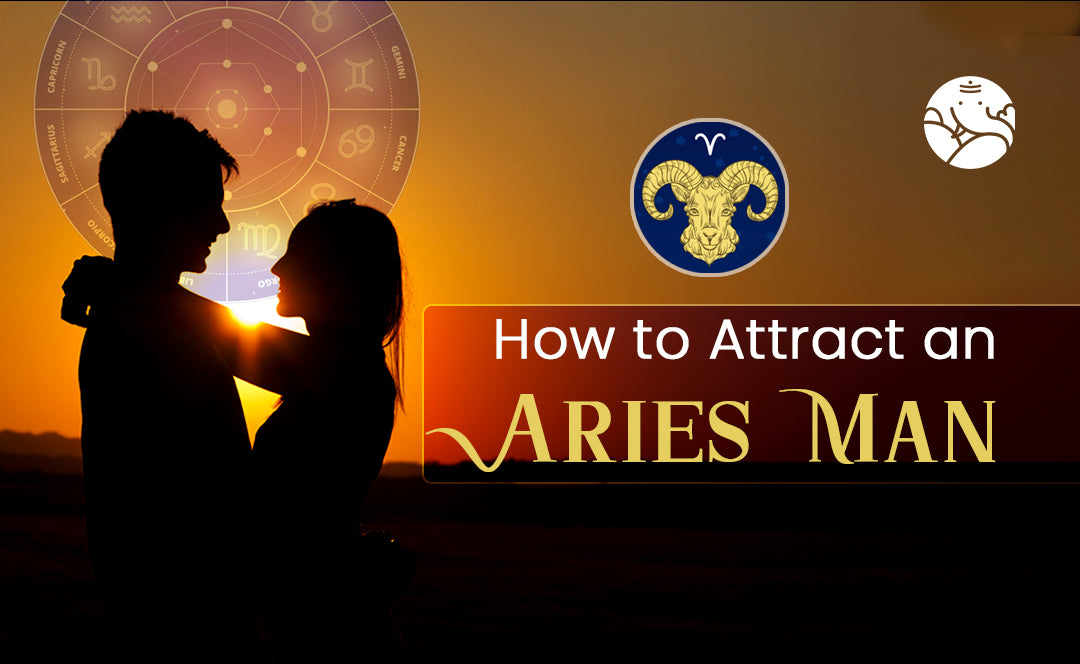 How to Attract an Aries Man
Relationships are a crucial and significant aspect of people's lives. Natives of a few zodiac signs take their relationships very seriously, wherein Aries is one of them. Just like any other person Aries Man looks for important things in their partner. Now, we will discuss How to attract Aries Man. 
Aries males are renowned for being brave, self-assured, and ambitious. Aries locals are drawn to assertive, optimistic women who are tenacious in pursuing their goals. If you are a workaholic and a career-oriented woman, you will hardly find it difficult to attract an Aries man. It is not very difficult to attract Aries Man as they are very subtle and joyful individuals. They are most attracted to emotional and mental attributes rather than materialistic ones.  They value candor and simplicity. Don't be scared to initiate contact with him and make him understand that you have an affinity for him. Aries men value elegance and delicacy. Men born in the sign of Aries value inspiring and supporting partners. How to win an Aries man, you need to show your support in all forms and in all aspects; may it be family, professional life, personal choices, spiritual journey, and all other facades of life. 
How To Impress Aries Man
Being oneself is the single most crucial action you can do for attracting an Aries man. Don't attempt to be a person you're not; Aries men value sincerity and genuineness. Aries men like a woman's brilliance and self-assurance. He has a lot of admiration for those that are strong and confident in their own skin. He also enjoys his privacy and autonomy, so when the other person shows faith in him as well as respect, he will be thrilled. The Aries man enjoys making out. He greatly appreciates it if somebody flirts with him and expresses their affection to him through remarks and gestures. Hence, to attract an Aries man, you need to have a strong love language which includes being expressive physically and being intimate about your emotions. 
According to love marriage specialists, kind words and often an expression of love are important to Aries man to make him feel secure. He appreciates it when others convey and demonstrates their gratitude, particularly if he is making a conscious decision. Don't be scared to express a different viewpoint and get into a disagreement with the Aries man since he may be aggressive and likes the idea of some emotional and intellectual clash. Therefore, to attract Aries man, you must find the right time and soft spot to correct them rather than expressing your opinions right away.  The Aries individual enjoys motivating and inspiring people. He will be more than pleased to provide guidance and advice if you tell him how to carry out an assignment or how you may enhance your efficiency with reference to some work-related action.
How To Attract An Aries Male
The Aries gentlemen want to think of themselves as dazzling saviors. He finds shortcomings alluring and enjoys little more than saving the day. The Aries men like to do all the pursuit, and this gallant trait is extremely prominent in the initial phases of a relationship. The Aries man appreciates a conventional, passionate romance and reacts strongly to refinement and ambiguity. Hence, being true self, expressive, kind, and outgoing are the most needed attributes to attract Aries Men. 
Conclusion
Aries natives will always need their partner a bit more giving. They expect that their partner will heal their old traumas. They think of their partner as a 'Healer' and hence, to attract an Aries man, you must be a good listener and advisor. Aries natives hardly find themselves as compatible but, once they find this compatible person, they will become kind of an open book. Aries men are not that tough to decode as everything certainly boils down to being 'patience' and 'fun loving'. Therefore, you must talk to Astrologers, to understand better ways to attract Aries men as it can help you make your relationship better. You will get a chance to create that bridging gap with your Aries man after consulting Astrologers.