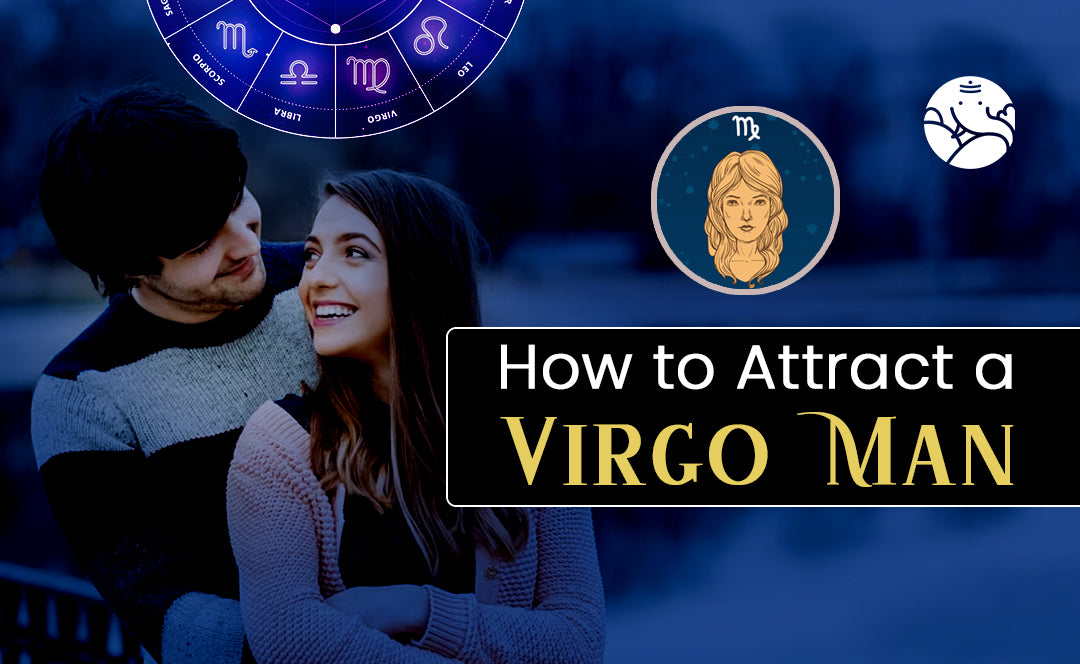 How to Attract a Virgo Man
Virgo man is an optimistic trustworthy individual. Virgo man is Always aware of his limitations. He is also conscious of his value and will not put up with any form of mistreatment. A Virgo man enjoys being patted and embraced and he communicates his feelings openly and without restraint. A Virgo man is rarely reluctant to express his affection. With a Virgo man, there is never a boring period. He is attractive, self-assured, and kind. So, if you want to have a passionate and affectionate connection with a Virgo man and are in a relationship with him, all you need to do is demonstrate to him plenty of affection and consideration. Playing on their envy a little is the simplest and most effective approach for maintaining a Virgo's interest fixated on you.
How To Impress Virgo Man
A Virgo is inclined to cherish candor and self-awareness. He appreciates devotion and detests being deceived since it implies that he was incorrect to judge you and that you damaged him. Since they are so reserved with their feelings, Virgo men are a little different when it relates to romance. They need to be certain that you are who you claim you are, and they require proof that your emotions are sincere. If you demonstrate to a Virgo man that you are sincere with your emotions, he will be drawn to you. Virgo males are unique among men in that they are devoted, diligent workers. This might make it challenging to date a Virgo since he won't simply loosen out, thus to attract a Virgo Man, you must provide a safe and comfortable space to him where he can open up and be himself. 
According to love marriage specialists, since Virgos are also very loyal, "honesty" and "faithfulness" are two of the things that appeal to them the most once you've earned a significant place in their personal lives. Being knowledgeable, sensible, and intellectual would appeal to a Virgo guy since he is highly knowledgeable and analytical and loves learning why you do the activities you do. Give him the first grounds he was drawn to you in order to deepen his love for you. Getting your Virgo individual to be honest with you regarding his emotions is one of the finest methods to win his heart. Be a good time to be about if you want to attract Virgo men. Demonstrate your gift of humor.
How To Attract A Virgo Male
If your relationship with a Virgo man is fresh, you could find it difficult to demonstrate your loyalty, but you must be a little sensitive and demonstrate your ability to devote yourself if you want to win his attention. Try not to be overly judgmental and avoid providing unreserved bad criticism of their actions if you are interested in attracting a Virgo guy. You want him to think positively of you and feel good about himself. Push your Virgo guy to be the best possible expression of himself since that will make him want to be with them. You should aim to be organized if you are interested in attracting a Virgo man since he is well-organized, organized, and immaculate. Ensure that you treat him tenderly when he does something kind for you.
Conclusion
You can attract Virgo men if you remain rooted since they are recognized for staying linked to their origins while being incredibly prosperous and believing in giving recognition where respect is deserved. A Virgo guy will always tackle anything with reason and reality in mind. Since this is a special quality of a Virgo, you must possess it in order to appeal to Virgo men. You may attract Virgos by being persistent and watchful because they are known for their attention to detail and observation and will remember even the smallest information about you. One of the most devoted persons you will ever meet is Virgo. You must talk to astrologers as they will help you find out the right ways and solutions to get along with Virgo man. You will be also able to improve your existing relationship with a Virgo man.