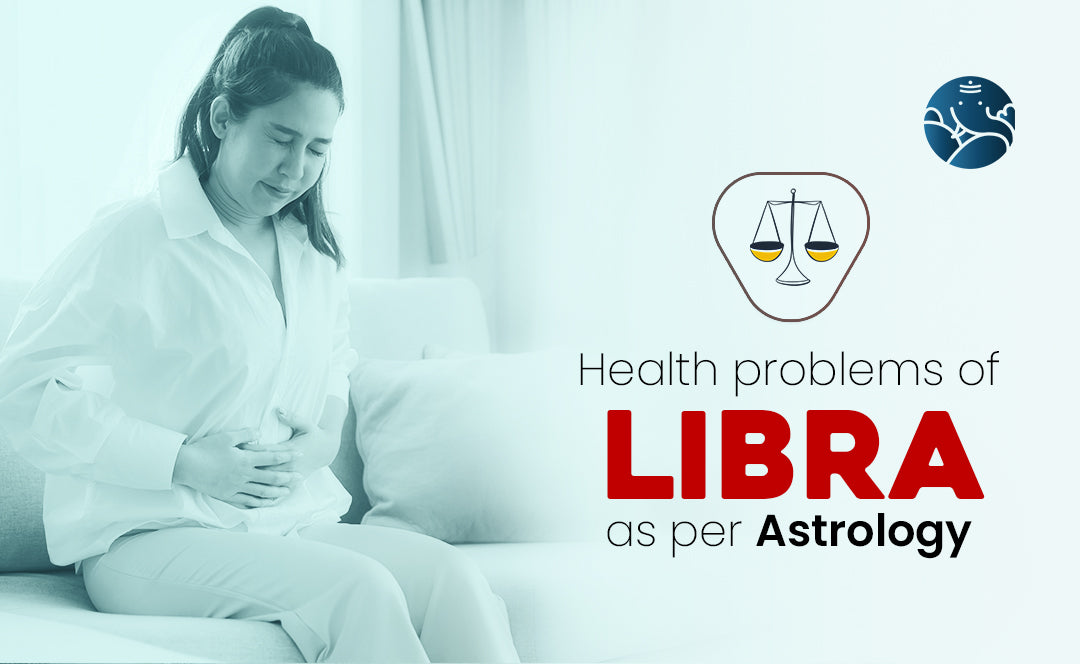 Health problems of Libra as per astrology
Libra sign people are often surrounded by skin-related ailments in their lifetime. They also have complaints of boils and pimples due to the defect of the skin. Sweet is the weakness of these people. Therefore, there is also the possibility of getting diabetes. Their immunological system can be disturbed by bad eating habits. If the routine is not improved, then diseases like kidney, ovary and lack of sperm surround them. People with Libra zodiac are more prone to back pain, back pain, and diseases related to bones. People of this zodiac have problems related to the liver.
Libra Health Problems
The people of the Libra zodiac look quite right but they are weak in kidney, uterus, kidney, uterus, pancreas, lower back, urinary system, etc. They should stay far away from sweets and greasy. They should give priority to fruits, milk, and green vegetables in the diet. Consumption of alcohol has a bad effect on their kidneys. People with Libra zodiac are also more prone to back pain and diseases related to bones.
Libra Disease
The people of this zodiac remain healthy, but in transit, Venus or other solar planets become weak and come into the zodiac, then semen disorders, eye diseases, urinary diseases, mouth diseases, secret diseases, lack of semen, inability to sexual intercourse, sex The symptoms of diseases like nervous debility, gynecological diseases, diabetes, Vata and mucous disorders, erectile dysfunction, premature ejaculation, sleep disorders, metal-depleted phlegm and air disorders and parenthesis, etc. will be visible in the body.
Libra Medical Astrology
Libra sign mainly represents the kidney, gall bladder, and lower part of the body. People of this zodiac are able to connect with others, have healthy partnerships, and maintain relationships well. When there is an energy imbalance in these people, they are either completely self-sufficient or on others. There may be a problem of bladder infection, frequent urination, or back pain.
Health Remedies for Libra
According to health predictions, they should avoid consuming too much alcohol and processed food. Libra people should include strawberries, beets, corn, carrots, apples, raisins, eggs, seafood, low-fat cottage cheese, and yogurt in their diet. To avoid this, you must learn to compromise in life and sometimes think of others. Apart from this, if you depend too much on others, then you should recognize your strength and self-reliance.
Conclusion
If you are a Libra zodiac sign and you are troubled by the problem given in the article, then talk to astrologers. Astrologers can provide the right solution and guidance to your problem by analyzing your zodiac sign and Kundali.