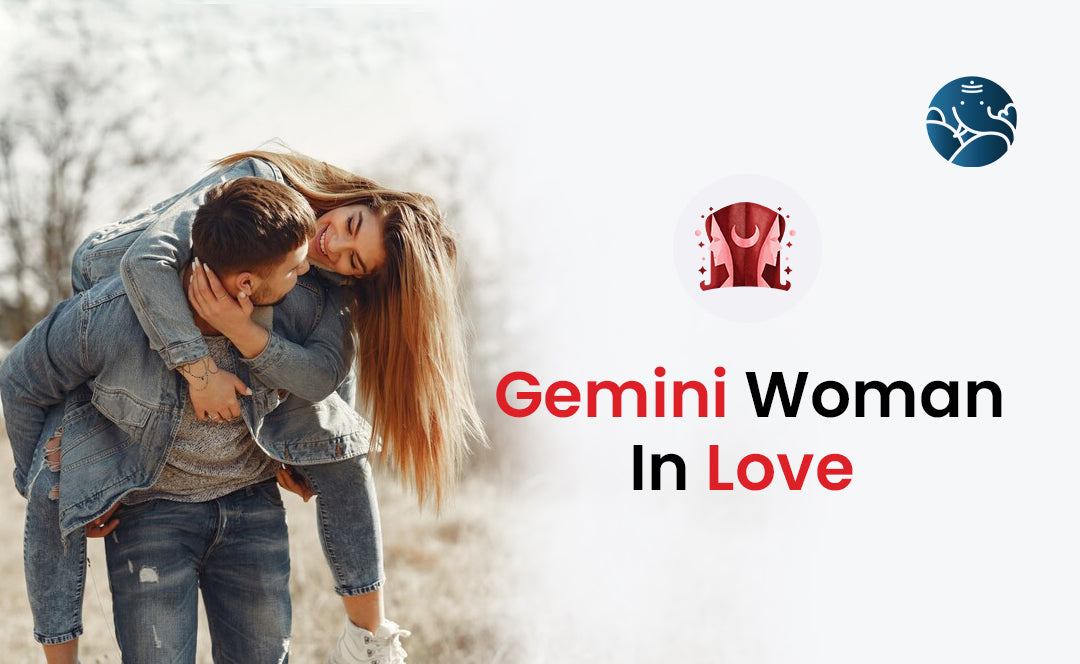 Gemini Women In Love
When a Gemini woman is in a room, you can tell right away. She is a social butterfly who bounces from group to group. She went on to have another riveting conversation before engaging in an intellectual debate. It's basically the way a Gemini woman tries to live her life. She likes to have a constant stream of stimulating ideas, challenges, and entertainment. If things get too boring, she'll ask some outlandish question that no one else would dare to ask. As soon as she hears the answer, she fades away to the next conversation.
Gemini Woman Traits in Love
The Gemini woman has an inquisitive, intellectual mindset that needs to be devoted to new ideas. If she's in a boring environment, she'll naturally gravitate toward a new space that will have more interesting ideas to engage in. Due to her extremely sociable nature and charming personality, she can become a part of any social circle or debate.
This is a woman who looks like a chameleon. She is able to blend in easily with almost any environment. One night, she is in a seedy nightclub singing karaoke and playing ball. The next night, she is arguing with the city's leading intellectuals at a supper club. She is an ever-changing, intellectually fascinating woman. Because of her chameleon instincts and charm, she easily gets a date. Whether or not she decides to keep that date is completely up in the air.
How Gemini Woman Show Love
According to Love Marriage Astrology, When you are in love with a Gemini woman, don't expect her to reciprocate your love right away. This is a woman who makes decisions with her head rather than her heart. There is a rational, logical side to her personality that generally governs her decisions. When she begins to fall in love, this rational mindset will try to fight and stifle her feelings. Because of this, she probably won't be the one to say, "I love you" first. If she professes her love, it's because she really means it.
First of all, it sounds like you've found an attractive, attractive woman. It may be forever, but watch out for the dark side. If you say something stupid or make a mistake, her tongue is as sharp as her wit. She struggles to empathize with other people because few people are really on her intellectual level. Unlike some people, she tends to be very honest, so she won't shy away from the truth by admitting you're wrong.
Spontaneity is a quality that Geminis have in spades. With their love of new ideas, it's all too easy to fly from one adventure or dream to another. She is not the type of woman who will stay in a relationship if it doesn't make her happy. With her need for intellectual stimulation, the Gemini woman in love isn't one to settle for just anyone. She may date around, but she won't really commit to a man unless you excite her mind.
Conclusion
Dating a Gemini woman is easy. Keeping him is the hard part. Just about everything will interest him for a while, so he'll be fine with watching a sports game or a concert. As long as you're taking her somewhere new, she really won't care where she goes. New experiences are her favorite thing, so avoids sticking to a routine. If your relationship gets stuck in a rut and becomes a routine, it won't last long. It might make him feel a little safe and secure, but she'll eventually go insane. If you are dating a Gemini woman, make sure to talk it out with her. She craves tenderness and open communication. Never try to hold her back. If she feels that you are hindering her freedom and preventing him from new adventures, she will eventually break free from the chains. If you want to know about the woman of Gemini, then you can know by talking to astrology.